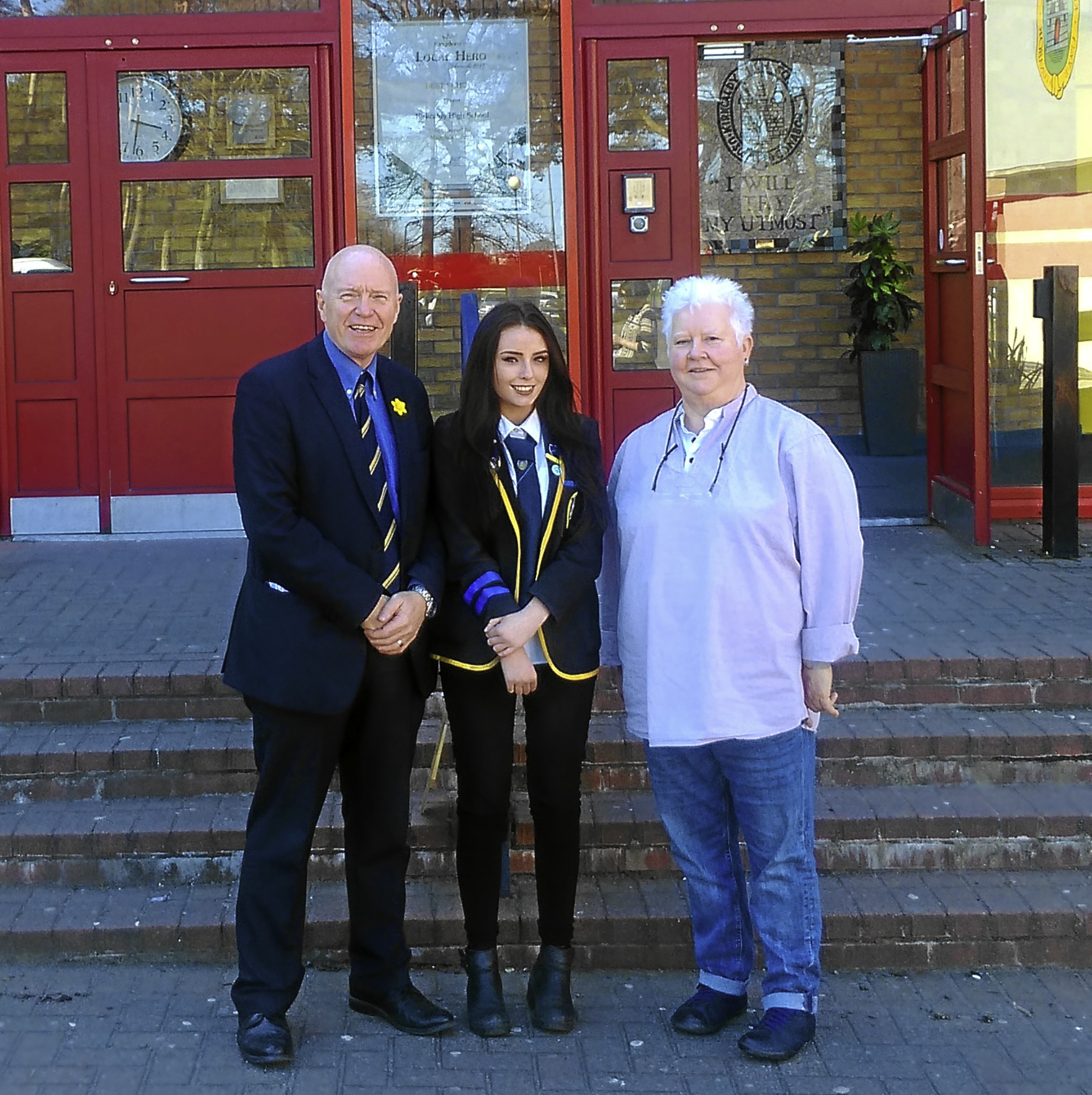 Kirkcaldy High School pupil Rachel Deas is the first recipient of an annual grant awarded by world-famous crime writer Val McDermid.
The 17-year-old will receive the £500 McDermid Bursary at the school's prizegiving on June 14.
The initiative sees the grant awarded to the school's most deserving student leaving home to take up a higher education place.
It is sponsored by Val McDermid, a former Kirkcaldy High pupil and the first ever Scottish state school pupil to attend St Hilda's College at Oxford University.
Rachel, who will lave KHS this summer to study social policy at Strathclyde University, said she was honoured to be chosen as the first recipient of the bursary.
Val met Rachel in school recently and said: "Students today face huge challenges to achieve their dreams.
"One of those challenges is financial and I'm glad to be able to offer some help to a student who has already demonstrated her commitment to learning and personal development."