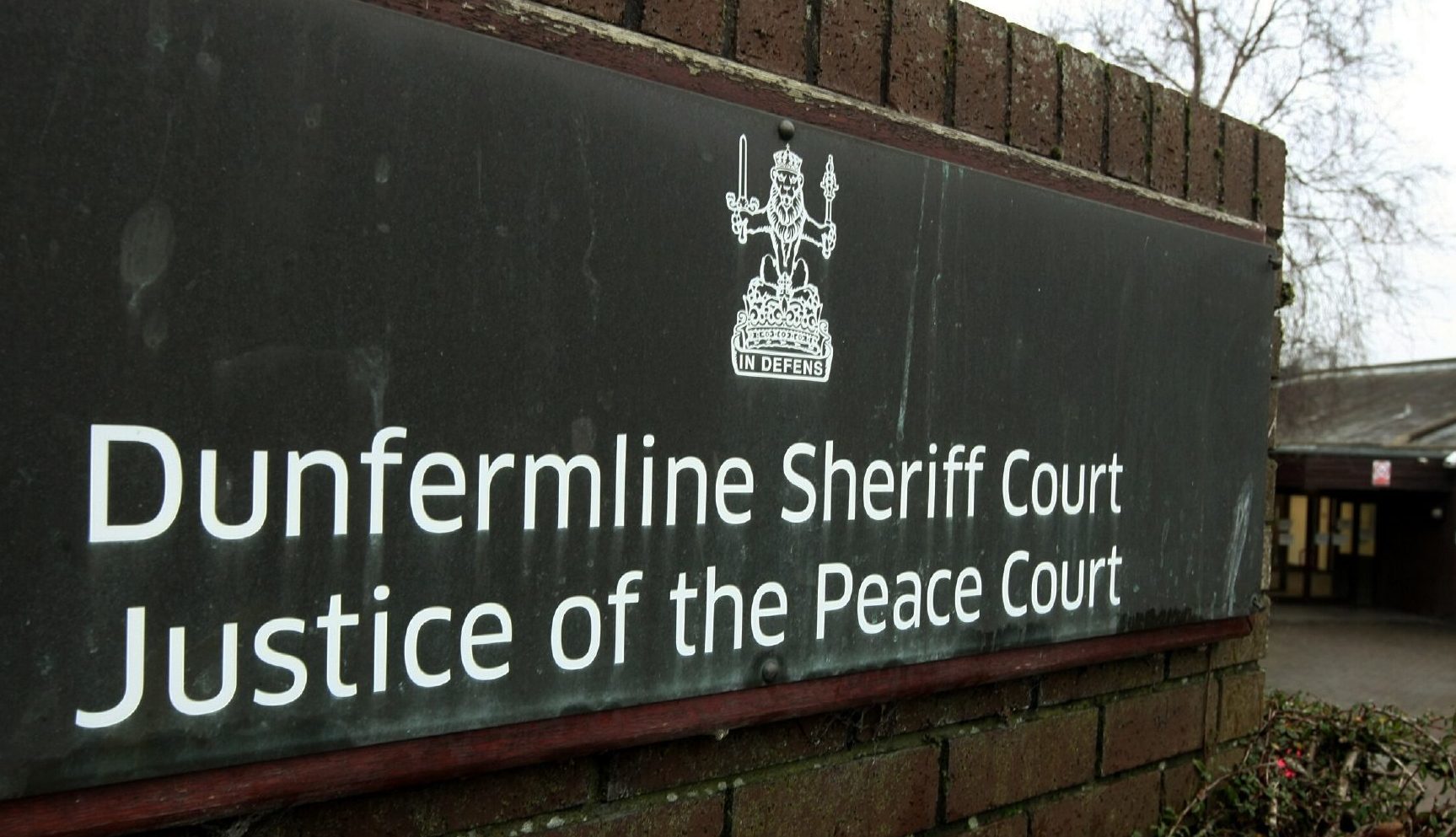 A trader who used "aggressive, intimidatory" tactics has been fined £4,725.
Builder Stuart McLeod was also using respected logos on his website when not entitled to do so.
McLeod told a blind pensioner he would have to pay £20,000 for work on a kitchen and was furious when he was paid £2,290 after the customer sought a second opinion, Dunfermline Sheriff Court heard.
The builder's tactics included threatening to make the pensioner bankrupt by "going legal".
McLeod, 47, of Douglas Place in Glenrothes, admitted that between June 24 and July 9 2014 at his home address, at an address in Dunfermline, and elsewhere, being a trader, he indulged in an aggressive commercial practice by repeatedly shouting at two people.
He demanded payment for fees claimed to be due, uttered threats to attend their door, made false threats of legal proceedings, sent letters demanding payment and containing false threats of legal action by means of sheriff officers and retained a set of keys for their property.
He also admitted that on September 15 2014 at an address in Newton of Falkland, his home and elsewhere, being a trader, he engaged in an aggressive commercial practice by demanding payment for fees claimed to be due to him from a woman and sent text messages of a threatening nature.
McLeod further admitted that on November 13 2014 he displayed a trust mark, quality mark or equivalent without having obtained the necessary authorisation.
He falsely displayed the British Structural Waterproofing Association logo and the Garek Assured ISO 9001-2000 mark without the authorisation or permission of the trade association.
Sheriff Richard McFarlane, referring to a man "registered blind and 72, his wife, 68" told McLeod: "The way you went about bombarding them with illegal demands for payment is wholly unacceptable.
"I wonder what impact that would have on them at their age.
"Your threats to them were aggressive, intimidatory and wholly unacceptable."
The sheriff told McLeod his use of logos he had no right to use was aimed at "enhancing the reputation of your trading entity, giving it a bit of credibility" and was "a bit of a con".
He fined McLeod a total of £4,725.