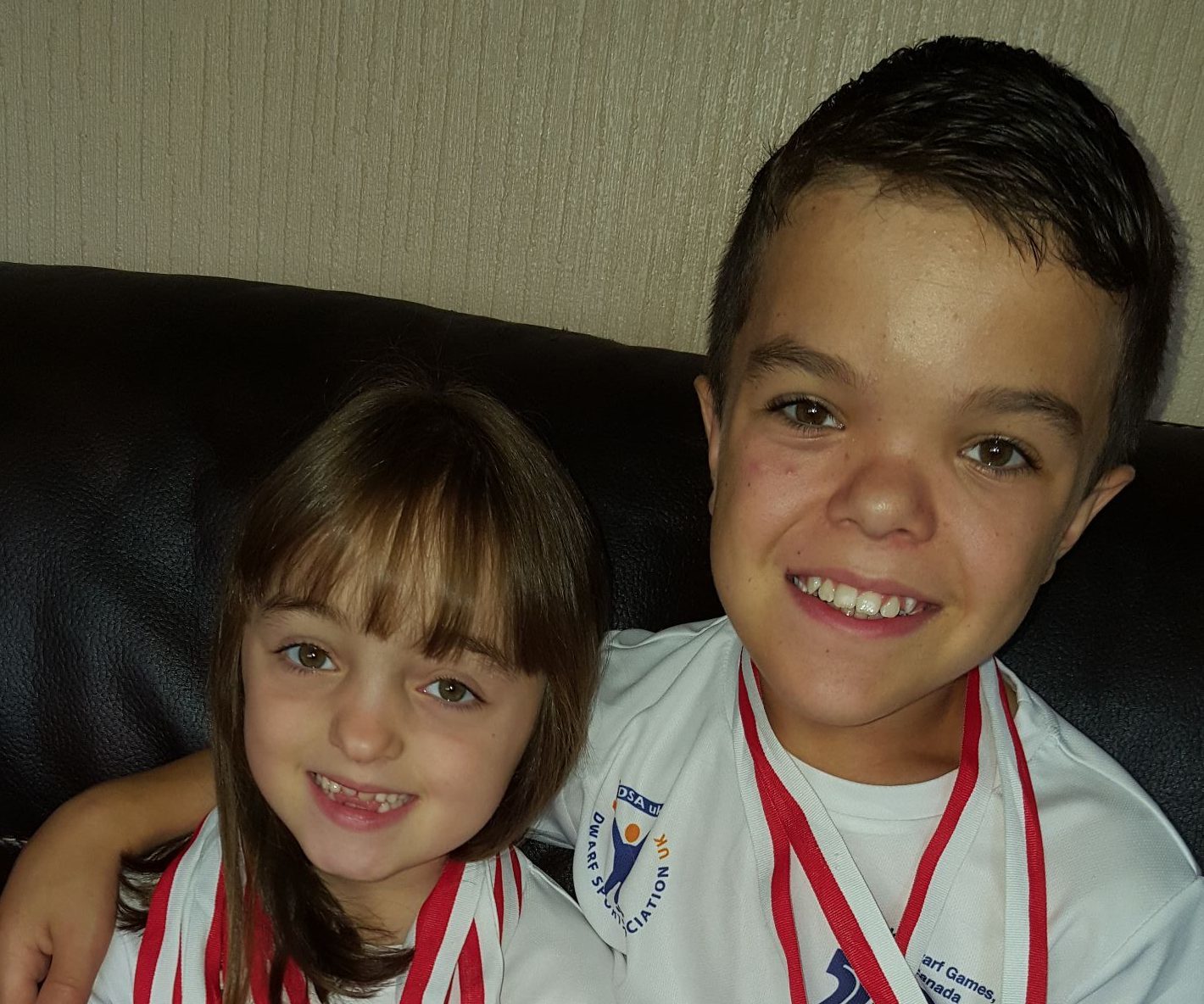 A delegation of Scottish athletes from the Dwarf Sports Association UK (DsaUK) have returned home with a haul of 18 medals from the 7th World Dwarf Games in Canada.
The competition, which opened in Guelph on August 4, saw 78 British athletes join a total of 420 competitors from 20 countries.
With categories determined by age groups from seven years to the masters at 35+, it is the largest sports event that people with dwarfism can compete in on a level playing field.
The competition began with boccia doubles and badminton followed by seven full days competing in a variety of individual and team events including archery, track and field, basketball, football, hockey, swimming and marksmanship.
Amongst the winners were Fife brother and sister Finlay and Skye Davidson, from Inverkeithing.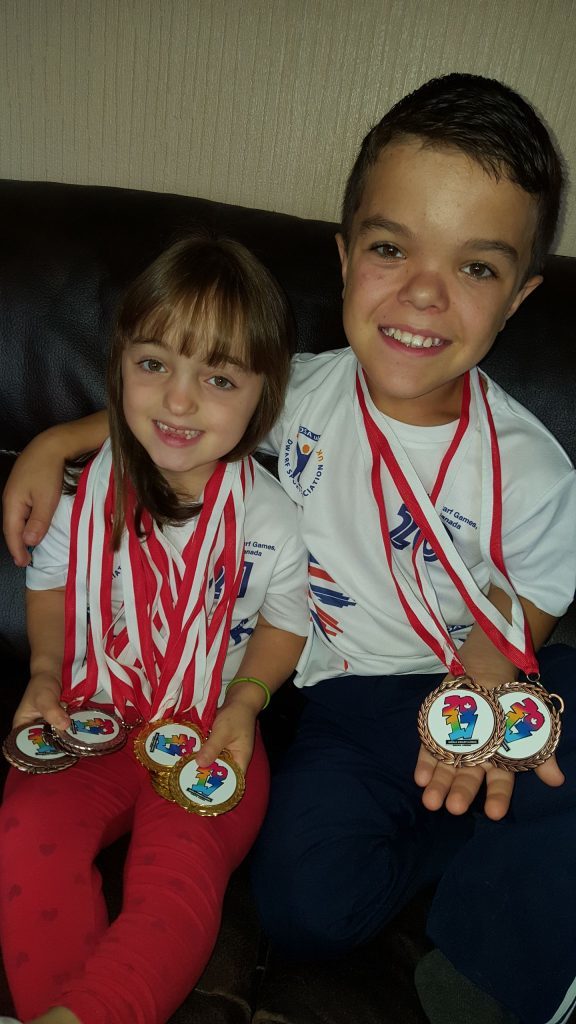 The siblings, who train with Disability Sport Fife, have achondroplasia, which means they are around half the size of their friends the same age.
Despite their short stature, the pair have always been focused on their ability — not their disability.
Skye, 8, who was one of the youngest in her category, returned with 10 medals  – five gold- 40m sprint, 20m sprint, tennis ball throw, football and 25m swim; one silver for the 20m x4 relay race, and four bronze – frisbee throw, basketball, hockey and badminton doubles.
Finlay, 12, also did well. He returned with two bronze medals for crossbow and hockey and got to sixth place for his sprints and knockout rounds for boccia and badminton.
Their mum Hailey, who also has dwarfism, said: "Both my children chose to compete in 13 different sports – track and field being their favourite – as they train and compete in the UK with Disability Sport Fife and The Dwarf Sports Association UK, along with regional Dsa events.
"Although less than his sister – who likes to remind him! – Finlay is happy as his competition was particularly strong and he managed to smash his PB's in discus, shot putt and the 100m sprint.
"His whole attitude throughout the games, even when things got tough, was amazing. He showed complete dedication and true sportsmanship. As parents we were very proud of them both."
Team GB secured second place in the medal table, with a massive 201 medals comprising 80 gold, 56 silver and 65 bronze.
The athletes from Scotland took home 18 medals in total.
Hailey added: "As the co-ordinator for the region I am so proud of them all.
"The town of Guelph also really took the games into their hearts. Posters were on show in shops and businesses.They even held a street party for us in the local town centre, with children's entertainment and live music."
Hailey said that as a parent and DSA Scotland leader she wanted to thank all the businesses who had made donations making the trip possible.
She added: "It has quite honestly been a life changing event and I couldn't have done it without the help received.
"We have now been back at school a week and already the children have signed up to more activities after school. They are determined to stay focused for competitions in September and October and of course the 8th World Games in 2021!"