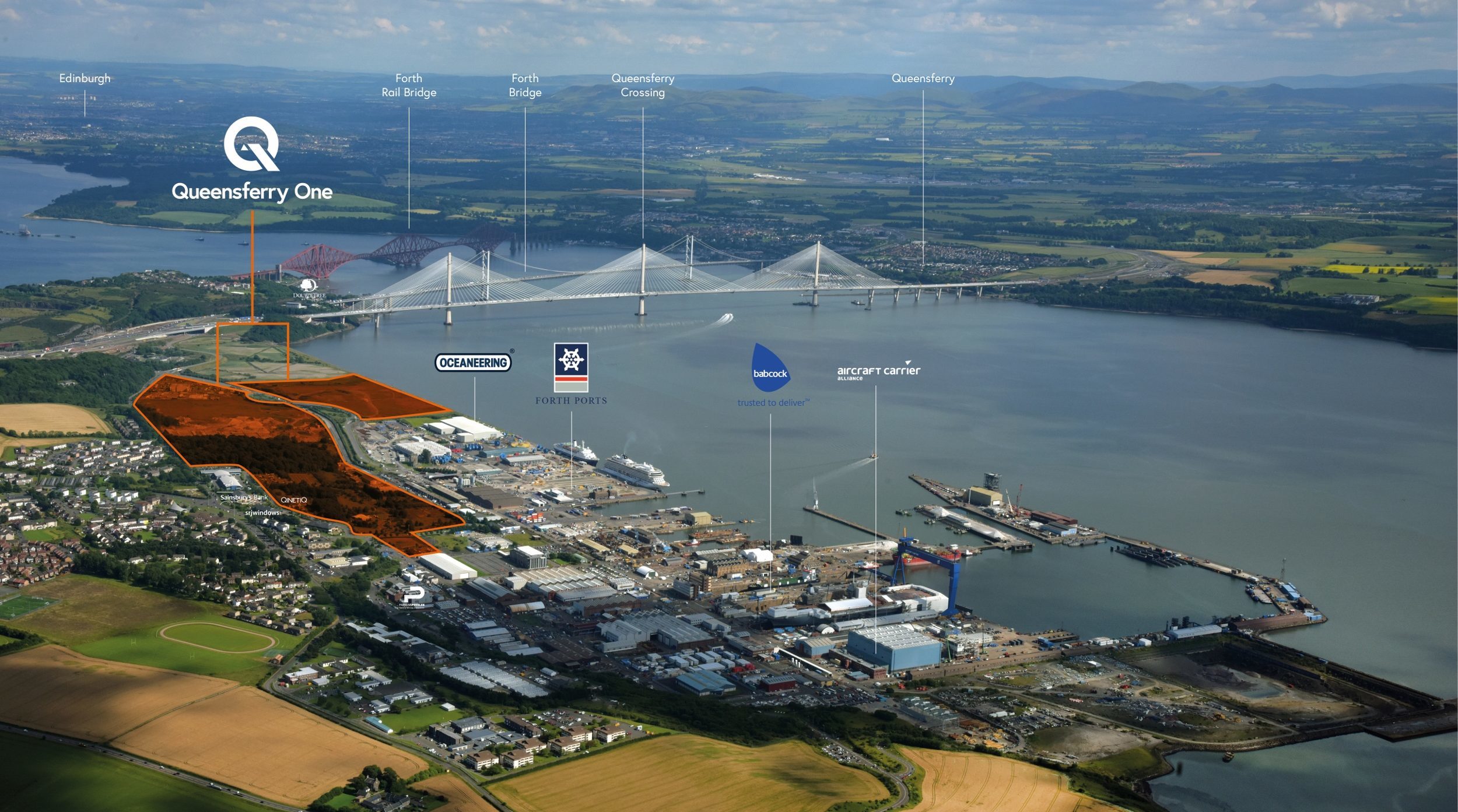 Multi-million pound plans to revitalise Rosyth Waterfront are back on the table.
The Scarborough Muir Group has launched Queensferry One, a new masterplan for the area.
Announced on Monday it coincides with the opening of the Queensferry Crossing and as two new land sales near completion.
The £250 million development could bring 8,000 jobs when fully developed.
It spans 120 acres and lies adjacent to the new bridge and will integrate 450,000 sq ft of new offices, 800,000 sq ft of industrial, manufacturing and logistics warehouses, 60,000 sq ft for roadside type uses such as a service station and food outlets and a 120 bed budget hotel.
All of which, the group said, reflect FIFEplan,the new local development plan .
William McAllister, the property director of Scarborough Muir Group, said: "The opening of the Queensferry Crossing means that Fife is truly open for business as connectivity issues are addressed.
"Queensferry One has a unique opportunity to take advantage of this and offers the perfect multi-modal hub, with direct port, rail, motorway and public transport links.
"It is a highly flexible site and benefits from access to a skilled workforce.
"The masterplan reflects the primarily commercial uses that the site has been allocated for in the new FIFEplan and will provide a stunning setting for businesses looking to relocate, expand or set up.
"We estimate that 8,000 could be employed when the site is fully developed."
Land sales for two plots within Queensferry One, extending to five acres, are currently nearing legal completion.
He added: "We also anticipate that two 10,000 sq ft units will be built speculatively."
There had been fears the Scarborough Muir Group's ambitious multi-million-pound redevelopment of the stagnant but key site were dead in the water.
That was when the Scottish Government Reporter examining the draft FIFEplan recommended the site be zoned for employment use only.
But as Fifeplan reached the final steps in its preparation earlier this year, Scottish Ministers told Fife Council it should introduce a modification before it is adopted, reflecting the local authority's submission to the reporter to prepare an investment framework to support the regeneration of the waterfront.