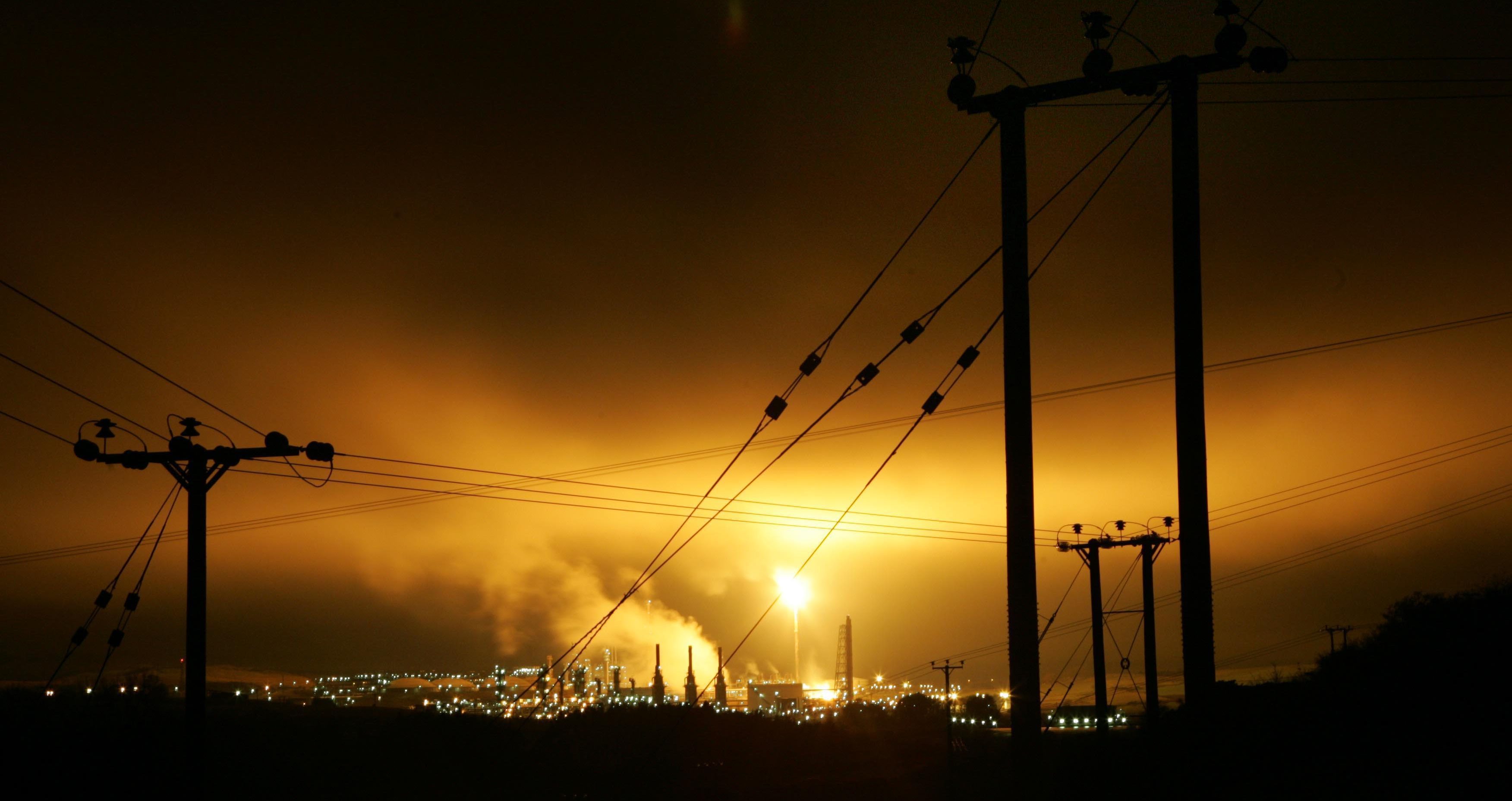 Communities have called for urgent action by the Scottish Government after a deadline to stop flaring at a Fife petrochemical plant was missed.
People living near the Fife Ethylene Plant at Mossmorran have reported frightened children, stress, anxiety and sleep deprivation caused by excessive noise and vibration since Friday.
The issues have prompted renewed calls for an independent inquiry into the plant near Cowdenbeath, amid fears it poses a threat to local people.
While operator ExxonMobil has insisted there is no danger to communities or employees, a pressure group said there is no doubt operations there were making people ill.
James Glen, chairman of the Mossmorran Action Group, said people had been reporting breathing difficulties, skin and eye irritation and extreme stress since the latest flaring began.
"For the operator to assert that there is no danger to local communities when neighbours are plainly suffering from ill effects shows the total disregard with which communities around Mossmorran have been treated for decades," he said.
"There is no doubt that as plant operations are making people ill, they pose a real and present danger to everyone who lives nearby."
Mr Glen added: "The time for more round table discussions and PR exercises from politicians and plant operators is long gone.
"Urgent and immediate action is needed from the Scottish Government to fully quantify the risk to individuals' health and to protect our communities from the careless behaviour of these multi-billion pound corporations."
The action group is in the process of organising a petition calling for an independent inquiry, to be presented at Holyrood in due course.
Friday's emergency shutdown of the plant due to a gas leak resulted in a weekend of misery for many, with flaring seen from as far afield as Angus, Stirling and the Borders.
ExxonMobil had hoped to have operations running normally by Monday morning but an "instrumentation issue" in the early hours meant the restart process was delayed.
Process manager Craig McCafferty apologised to the community for the continued flaring.
"It is unfortunate, but not unusual, for issues to arise when restarting complex industrial processes of this kind and I would like to assure residents that we are doing all we can to minimise any disturbance and to return the plant to normal operations as soon as possible.
"Safety and environmental protection continue to be our highest priorities and all relevant authorities are being kept fully informed."