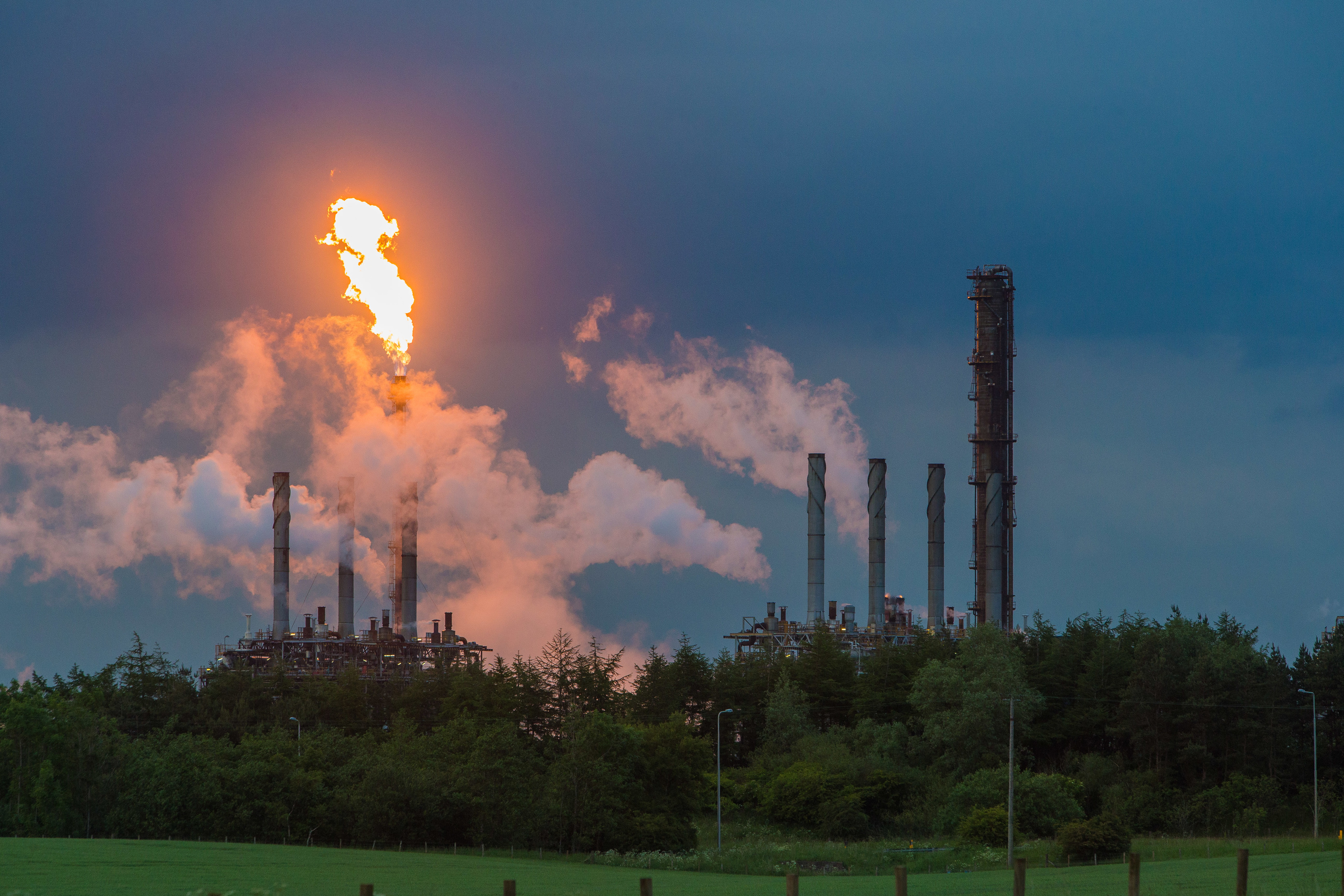 Politicians have called for a root and branch review at Mossmorran in the wake of the latest flaring.
Friday's emergency closure follows prolonged flaring, noise and vibration in June and the causes need to be looked at, it has been claimed.
Mid Scotland and Fife MSP Alex Rowley wrote to environment secretary Roseanna Cunningham on Monday, calling on her to order an independent review of the site.
Ms Cunningham had previously refused such a move, saying that as a minister she must remain distant from regulatory decisions made by Sepa, given she may have to take a role in any appeals.
Mr Rowley said the latest incident, which saw thick black smoke pouring into the sky, had caused major distress for residents.
In his letter, the Labour MSP said: "Sepa has made clear their role is to ensure the licence is not breached so conditions are being met.
"They have no role over the condition of the plant itself."
He said the community had a number of questions that must be answered.
"These questions are: Why are the number of and frequency of breakdowns within the plant increasing at an unacceptable level? Is the plant safe and is it acceptable to have a plant that has so many things going wrong with it on our doorstep?"
Mr Rowley's concerns were echoed by MP Lesley Laird, who met with ExxonMobil representatives to discuss the issue earlier this year.
"There has been a loss of confidence in the flaring process," she said.
"The light, noise pollution and smell emitted from the plant has caused great disruption to the local community.
"There needs to be a root and branch review of why flaring keeps happening."
In the coming weeks, Ms Laird will meet Professor Wilson Sibbett, who chairs the Independent Monitoring Committee, to further discuss whether monitoring at Mossmorran is fit for purpose.