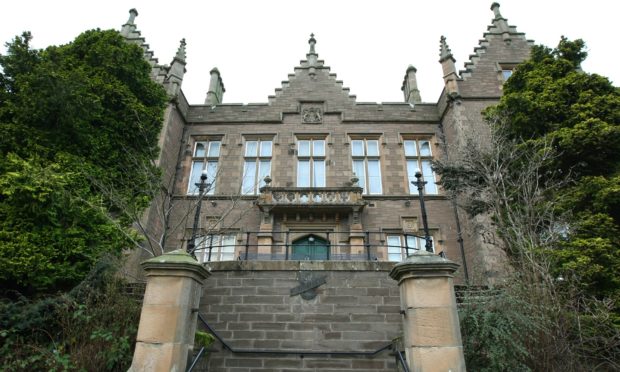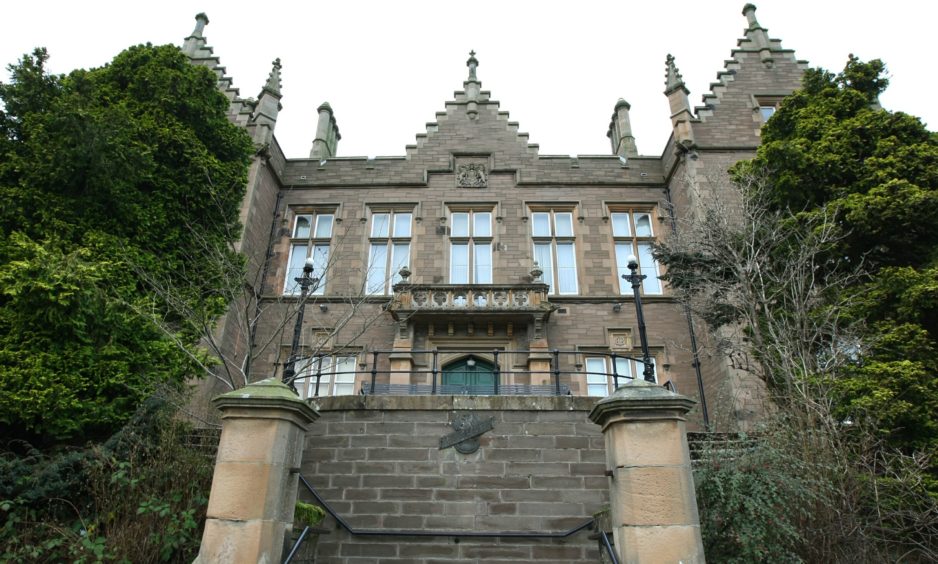 An Angus stalker has been made the subject of an 18-month non-harassment order after a terrifying catalogue of offences against his ex-girlfriend.
Steven Laird and the woman kept an on-off relationship going after their three-year partnership turned sour, but he then began to bombarded her with menacing messages and smashed her mobile phone after finding a photo of her with another man on it.
First offender Laird, of Cruickshank Park in Montrose, appeared for sentence before Sheriff Pino Di Emidio at Forfar having previously admitted a string of charges relating to offences between April and August last year.
Depute fiscal Kirsten Thompson said that although they pair had split they continued to see each other and in one incident 37-year-old Laird had picked her up when she was dressed only in her pyjamas, but flew off the handle when she told him she had a new partner.
"He locked the doors and began to drive erratically and at excessive speed, causing her to be physically sick inside the vehicle," said the fiscal.
The terrifying journey continued all the way to the A90 near Brechin, where Laird threatened to dump the woman at the roadside before letting her get back in the car and driving her home.
The court was also told of other incidents including one where Laird smashed her phone and then punched a hole in the wall of her house, later denting the bonnet of her car after hitting it in a rage.
The fiscal said the stalking element related to a course of conduct which began in January and involved a series of text messages, with Laird also parking outside her home.
In another incident the woman was at a car wash in Montrose when the accused sat for close to ten minutes while she completed cleaning her vehicle before then pulling up alongside her and words were exchanged.
The offences culminated in the woman contacting police and asking if a non-harassment order could be imposed on Laird.
Defence solicitor Billy Rennie said Laird had accepted his guilt for the course of conduct, but he had also made a number of allegations to police about incidents including vandalism and assault which he wished to have investigated.
"During most of this she was engaging in a relationship with him, there are problems along the way and it all comes to a head in January."
Sheriff Pino Di Emidio said: "He is perhaps fortunate that all of these offences appear on only one complaint.
"It is a concern that this is over a long period of time."
In addition to the non-harassment order, Laird was made the subject of a one-year Community Payback Order including a requirement to participate in the Fergus programme for domestic offenders. He will also have to carry out 200 hours of unpaid work.
Sheriff Di Emidio added: "Given the number of matters here, and notwithstanding that you appear as a first offender, this is an alternative to imprisonment in your case."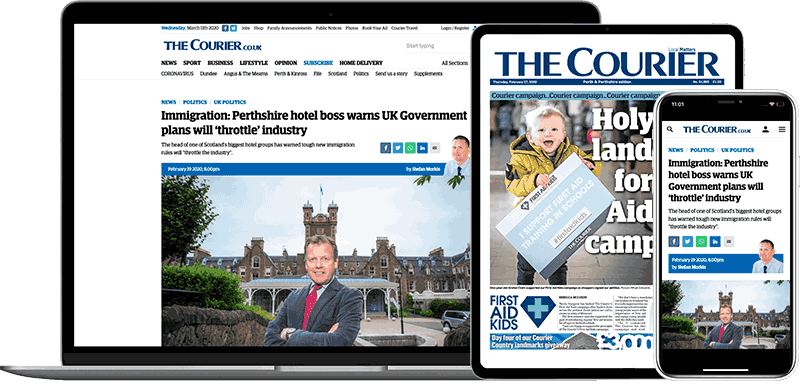 Help support quality local journalism … become a digital subscriber to The Courier
For as little as £5.99 a month you can access all of our content, including Premium articles.
Subscribe