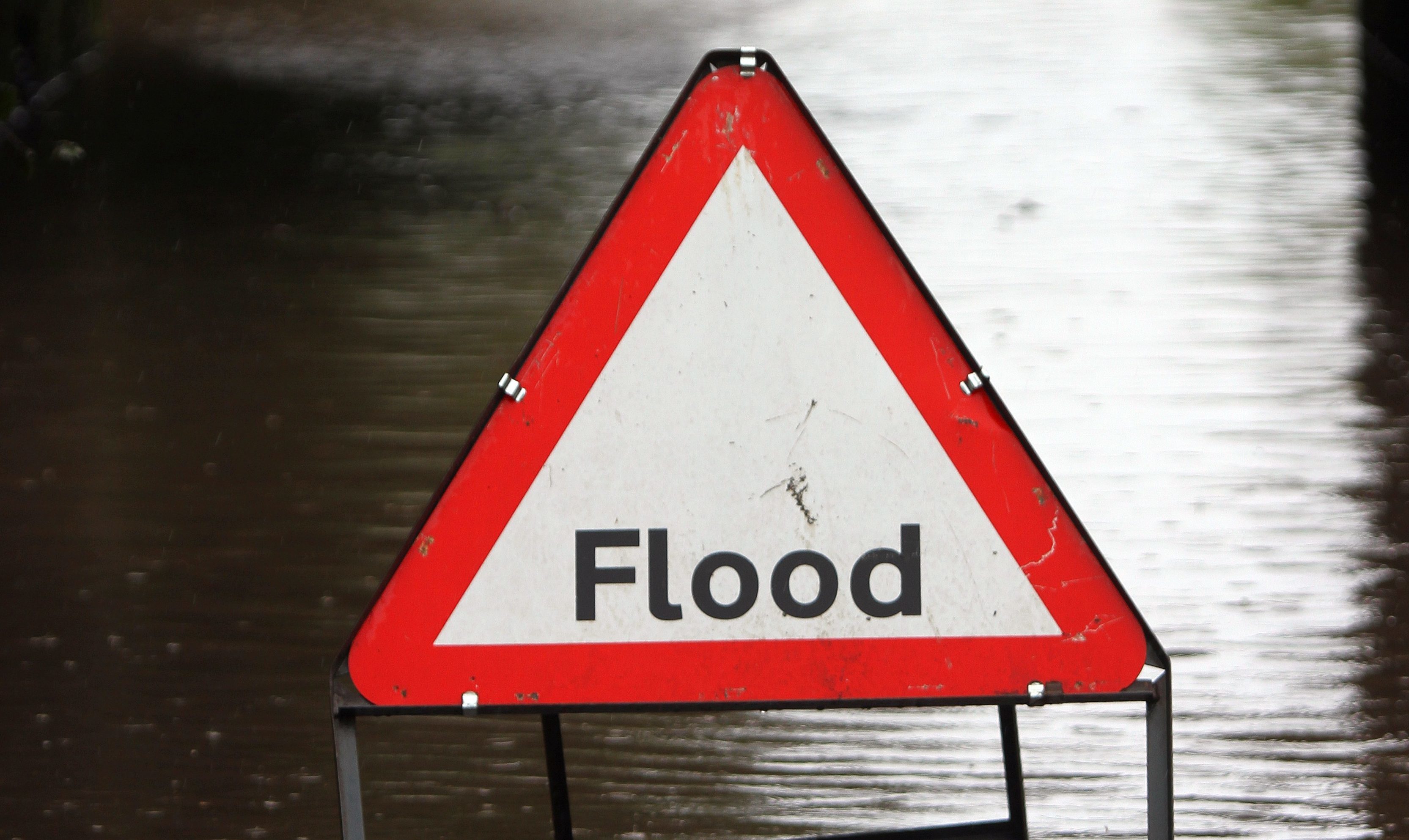 Properties in the west of Edzell which were vulnerable to flooding will now be protected thanks to new barriers purchased by Edzell Flood Group.
The flood barriers, bought as a result of a £13,000 grant from Scottish and Southern Electricity Networks, will be used to protect homes from the Wishart Burn breaching its banks.
It follows work replacing a culvert at Dunlappie Road by Angus Council last year and means that action has been taken on the two most vulnerable areas of the village.
Edzell Flood Group was formed after bad flooding in 2012 and the multiagency group sees local residents working with Angus Council, Inveresk Community Council, Scottish Flood Forum and the emergency services.
The major flood caused around £1 million of damage to around 40 properties.
Chair Fiona Work said: "The trouble with Edzell is that when flooding happens it's mostly flash floods that we are vulnerable to.
"The only reason why there has not been further damage has been due to the resilience of the villagers taking action when further flooding events looked likely by placing sandbags or bales of hay.
"There was a near miss in January last year and after that the culvert was replaced to increase the capacity for water to travel through the village.
"There was still vulnerability for residents in Castle Gardens, Church Street and Lethnot Road which these new barriers will help.
"We are absolutely delighted to get the funding as it means the vulnerability is greatly reduced."
An action plan for the village has been created by the flood group, which meant that the council's attendance wasn't required at the near miss last January.
Computer simulations have also helped to refine the action plan.
Ms Work said that the group was already looking ahead to other actions it could take to reduce the frequency and significance of flooding events.
Angus Council's communities vice-convener Cllr Jeanette Gaul praised the contribution of the community in Edzell to helping protect the town from flooding.
She said: "The Edzell project is a great example of a local authority and its officers working side-by-side with a community to help it be more resilient when faced with extreme weather events.
"We invested in the construction of an upsized culvert and a timber flood wall to prevent increased flows in the Wishop Burn affecting properties in the area.
"A system to give early warning of flood risk was installed and is central to ensuring we can all respond to any threat to person or property.
"Remote sensors monitor water levels and text message alerts go out to residents and the council if the water rises to agreed alert levels.
"Yet the defences we have in place here are not purely physical structures — this scheme thrives on the readiness of a network of people, including vigilant householders and the agencies that serve our communities.
"The Edzell Flood Group, in equal partnership with Angus Council — our resilience experts and roads team included — has taken responsibility for the local flood defences and they are very well-equipped to respond with us to any flood event."
Brechin and Edzell Councillor Bob Myles added: "I'd like to pay tribute to the volunteers in the flood group who have put a lot of work into making sure Edzell doesn't flood again.
"Flooding can cause a huge amount of damage and upheaval and if that can be prevented by a little preventative work, it is very welcome."
Eassie, Nevay and Kirkinch Community Association also received a £4,000 grant from SSEN to equip the community hall to be a resilience centre.
Lisa Doogan from SSEN said: "As an organisation, SSEN is committed to being ready for winter and we want to ensure the communities we serve in the north of Scotland are prepared too.
"That's why it's great to see so many high-quality applications from right across our network area."