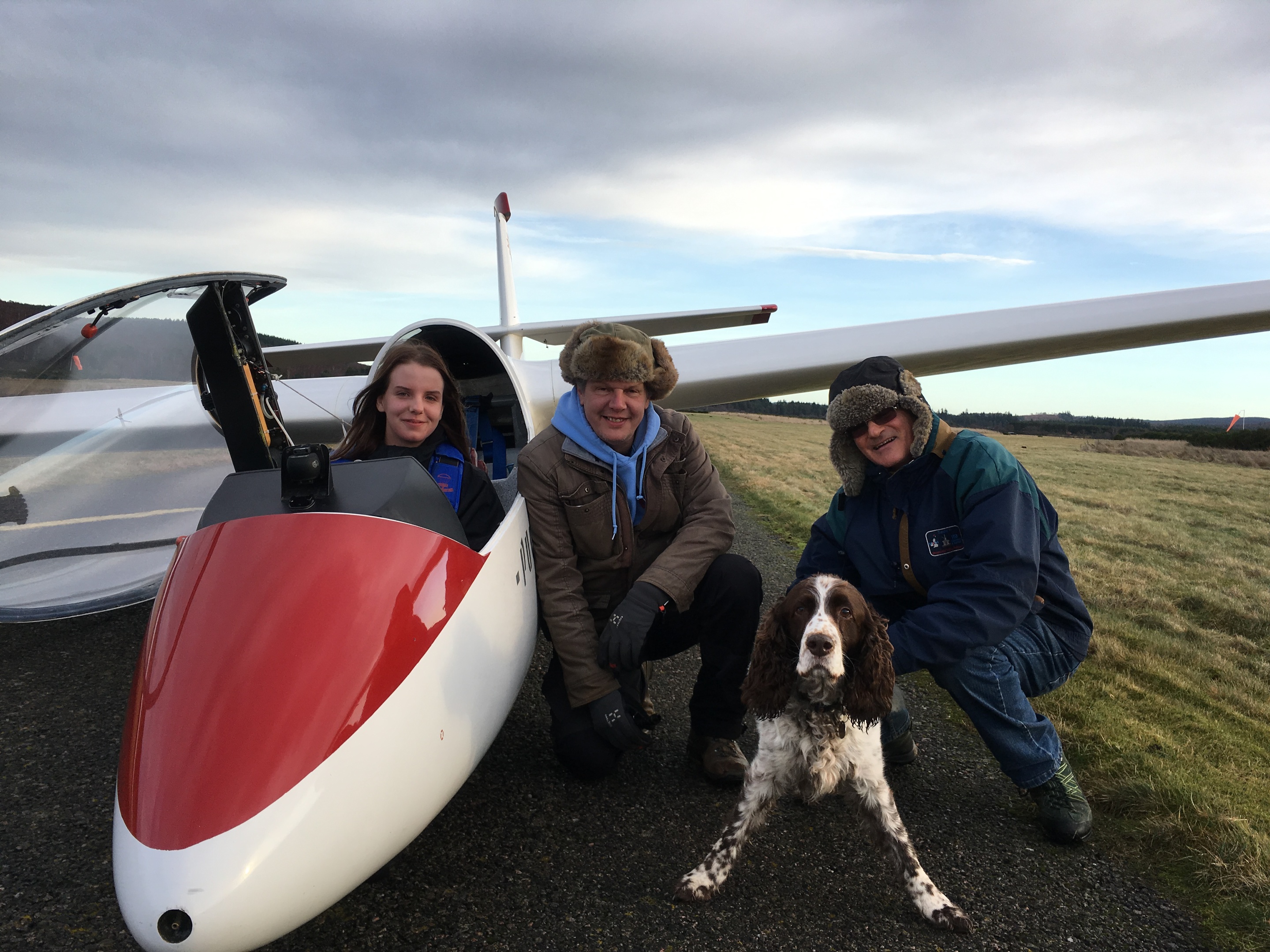 An Angus schoolgirl had her head in the clouds for all the right reasons on Wednesday morning.
Madeline Draper from Kirriemuir made her maiden solo flight in a glider at the tender age of 14.
The Webster High pupil had only just celebrated her birthday before instructor Roy Garden ran a final check and let her up on her own.
Madeline, known as Maddy, is a member of Deeside Gliding Club based out of Aboyne.
She said afterwards: "It was an amazing experience, happy it's over and I'm delighted."
Her father said: "Many thanks for all the support and training from the club to get training done. I'm proud and really pleased for her. Now we are off to light the candles for her cake."
A glider is a heavier-than-air aircraft that is supported in flight by the dynamic reaction of the air against its lifting surfaces, and whose free flight does not depend on an engine.
Most gliders do not have an engine, although motor-gliders have small engines for extending their flight when necessary and some are even powerful enough to take off.
David Innes at the club said: "Maddy is just one of the many young pilots we have trained and sent solo under our club juniors scheme, which includes reduced membership fees and free glider time for all juniors.
"Further sponsorship is available for those juniors who show dedication.
"Others have gone solo when aged 14 but Maddy is the first to do it on her birthday at this club."
Mr Innes said young pilots are best to start learning at age 12 but recent pupils have been in their late eighties.
The only restriction is that pilots must be healthy enough to drive a car and weigh less than 105kg.