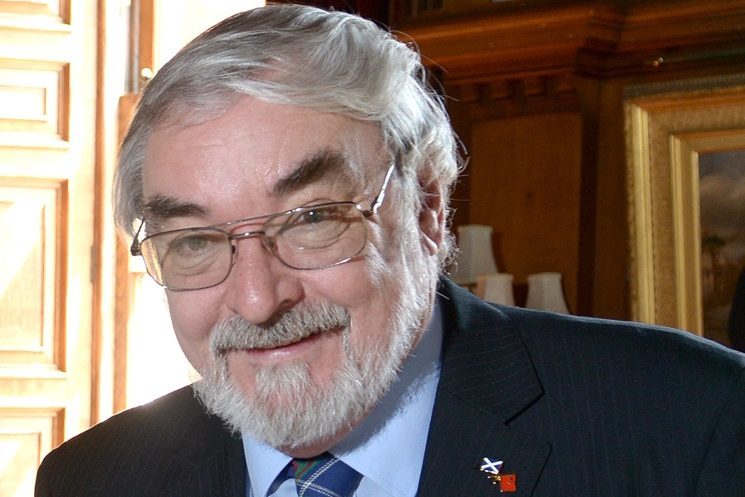 Knocking down an empty leisure centre in Forfar could cost the cash-strapped Angus Council half a million pounds, council leader Iain Gaul has warned.
Angus Council is considering its options for Lochside Leisure Centre which closed last month, surplus to requirements after the opening of Forfar Community Campus.
A spokesman for the council said it would go through its usual procedures to determine what becomes of the building.
An alternative use for it could be found, it could be marketed for sale, transferred to the community or the site redeveloped.
However council leader Iain Gaul said: "It's going to cost us half a million pounds to knock down the leisure centre in Forfar.
"It's been falling down. The way it's falling down is keeping it up. It was built on the part of the loch that used to be the town dump.
"There's no barrier between that ground and the loch so basically it's been built on a swamp that's been filled up with refuse and goodness knows what else.
"Even the sludge from the sewage works was dumped in there and it was built on a raft foundation in the early to mid-1970s.
"It was cracked within about three or four years and it's been slowly getting worse and worse and worse."
The facilities at the £39m Forfar Community Campus which opened in January replaced Lochside Leisure Centre at Forfar Loch Country Park and Forfar Swimming Pool at The Vennel.
An Angus Council spokesman said: "When any of our properties become surplus to service requirements, we will look at alternative council use of the buildings, marketing them for sale, exploring community asset transfer opportunities, or site re-development opportunities."
Forfar Swimming Pool opened in 1910 after being gifted to the town by the great philanthropist and benefactor Andrew Carnegie.
It underwent numerous redevelopments over the years, with the relocation of the changing rooms, the creation of a children's pool, steam room and sauna and latterly a gym.
Lochside Leisure Centre had a main games hall, a drama/dance studio, a gym, two squash courts, weights area, climbing tower, crèche facilities and a café. Outside there were facilities for tennis, football and golf.
Meanwhile Angus Council has placed stones and concrete blocks at the entrance to the Lochside Leisure Centre car park as a security measure.