An Angus man who spent six months and £2,000 building the ultimate tribute to his favourite football team has been crowned the winner of Britain's best "man cave".
As we reported, Graeme Strachan, 42, roped in his pals to create the impressive games room and bar as a shrine to his beloved Aberdeen FC in his loft.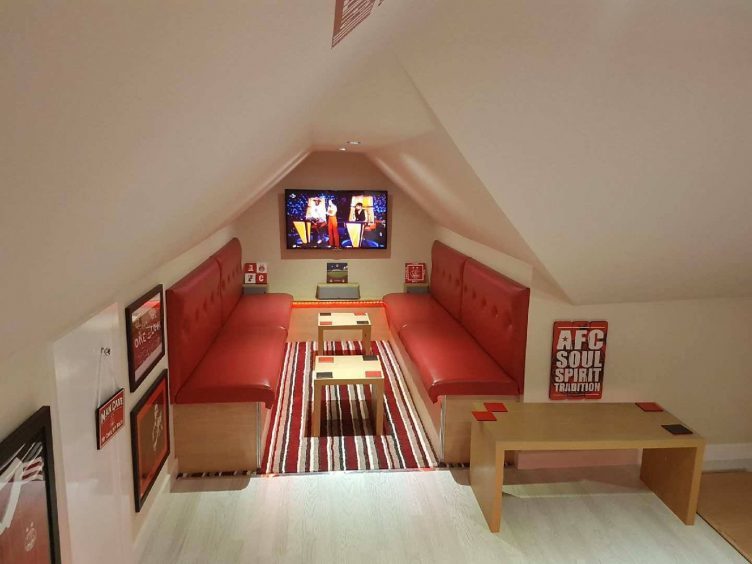 He had appealed for Courier readers to lend their support and vote it the best in the country — and he has just learned it has been crowned Games Room of the Year.
Sales rep Graeme, of Brechin, said: "I'm absolutely overwhelmed and still in shock. It's fair to say it's one of the best phone calls I've ever received."
The Games Room competition was run by Home Leisure Direct, and saw entrants from all over the UK competing to win the £3,000 top prize.
Having been whittled down to ten finalists by an in-house team of judges the games room finalists were put forward to the public vote.
Andy Beresford, managing director of Home Leisure Direct, said: "It's a brilliant setup and the finishing touches are excellent. I especially like the Aberdeen quotes on the wall.
IN PHOTOS: Brechin man hopes you'll vote this loft conversion the best games room in the UK
"What we love about Games Room of the Year is that it gives people with a real passion the opportunity to win.
"It's not about throwing money at your games room.
"Graeme has demonstrated that people with a limited budget can develop a fantastic space to relax in and it's clearly struck a chord with the voters.
"He was the standout winner in the end."