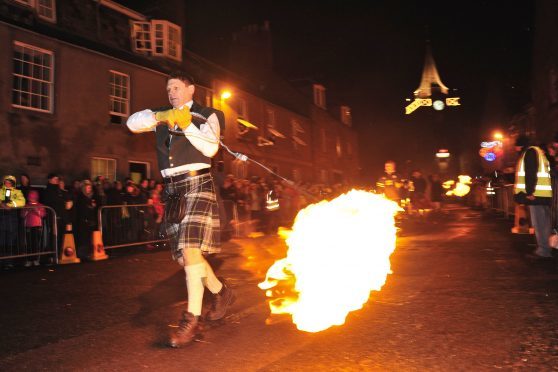 A Mearns pipe band claim they have been forced out of this year's Hogmanay ceremony in Stonehaven.
The Stonehaven Pipe Band has been a feature of the town's popular fireballs ceremony for "almost as far back as the ceremony itself".
But logistical reasons have left the organisers choosing Newtonhill Pipe Band for 2017/18. Previously, they have played earlier in the evening ahead of the Stonehaven band's performance.
The Stonehaven Fireballs Association asked the town's band if they could play for longer than usual but they could not oblige because of a commitment at the Station Hotel.
A spokesman for the pipe band said: "We have always tried to support local events, especially those that are organised by charitable organisations and are extremely disappointed that we will not be playing this year.
"The Station Hotel has steadfastly stood by the band and provided us with a venue to practise throughout the year. Without this the band would not be able to continue.
"We would like to apologise to the people of Stonehaven for not being able to play at this event but this decision sadly is out with our control.
"Regardless of this unexpected news, Stonehaven Pipe Band still puts Stonehaven first and through the support of the Station Hotel and hopefully some funding that we are currently pursuing we intend to grow and develop the band to affirm our position as ambassadors of Stonehaven."
The fireballs association say there is no malice behind the move and that logistical concerns forced the decision.
Ross Milne, chair of the association committee, said: "There are people that come to the streets at around 9pm — in fact we encourage people to turn up earlier to ensure a good view. We don't want them standing about for two hours with no entertainment.
"For that reason, we needed some more flexibility. We approached the Stoney band to play longer but, because of other commitments, they couldn't — which is fine.
"Newtonhill is still local and they could play as long as we needed them to so went with them."
He added: "The fireballs is a huge event, it has grown so much. It is an international event and we have to look at keeping it going.
"I'm disheartened that it's gone this far. We wish the pipe band all the best and hope we can work together again in the future, but we need to consider the future of the event.
"We are by no means looking to freeze Stoney out, but we needed some sort of flexibility."
He added: "There's no ill will from us. It's important for us to work together for the future of the town."
Newtonhill Pipe Band will begin playing around 10pm until just before midnight.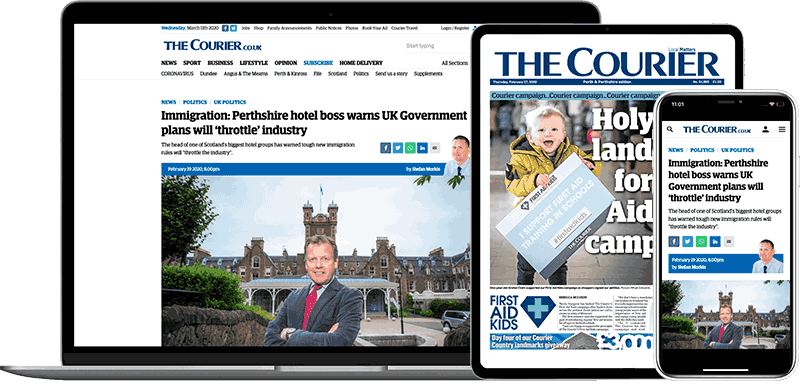 Help support quality local journalism … become a digital subscriber to The Courier
For as little as £5.99 a month you can access all of our content, including Premium articles.
Subscribe