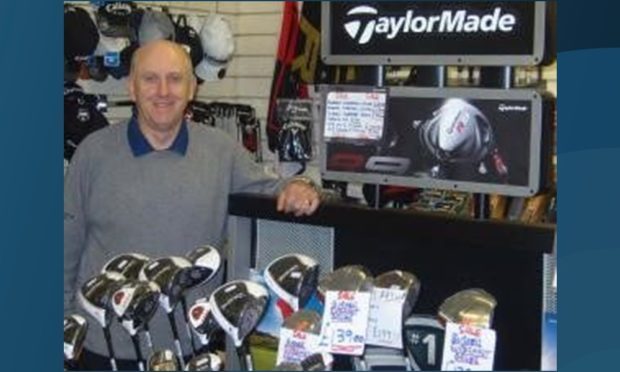 Warm tributes have been paid to Peter McNiven, professional at Forfar Golf Club, who has died at the age of 62.
Born and brought up in Glasgow, Peter joined his father's golf club, Ralston in Paisley, and by the age of 13 was playing off a handicap of 13.
By 16 he was off scratch.
Mr McNiven played for the Glasgow County Men's Team as a junior and in 1973 won the Ralston Club Championship, Scottish School Boys Championship and West of Scotland Boys Championship.
As a result of his success on the course, he was asked to become an assistant professional at Gleneagles, where he remained for five years.
In 1977, he passed through the PGA School, becoming a fully qualified professional and was appointed head professional at Gourock Golf Club in 1979.
At the time he was one of the youngest professionals to hold such a post.
Having qualified for his European Tournament Players Card in 1981, he joined Forfar Golf Club in 1984, playing in numerous tournaments and winning The Ferenze, Montrose and Kilmarnock and District Pro-Ams.
His contribution to Forfar Golf Club included helping to develop the junior members coaching programme.
He also worked with Angus Council to promote the sport to school children who may not come from a golfing background.
A club spokesman described Peter's contribution to Forfar Golf Club as "as intrinsic as our undulating furrows."
"Peter embodied Forfar Golf Club. Professional golf on the television is undoubtedly glamorous but few appreciate the hard work and dedication in running a shop.
"Only now do I fully appreciate what Peter did for the club and that's without having to take lessons, file tax returns and pick up orders on your day off.
"Equally under appreciated is just how good Peter was at golf.
"In 1981 the European Tour was arguably much stronger than its American equivalent.
"You had to be a great player to compete."
Mr McNiven is survived by his wife Heather, children Christopher and Sharon, and grandchild Kaya.
His funeral takes place at Parkgrove Crematorium, Friockheim on Tuesday July 17 at 1.30pm.
The family have requested bright colours be worn to reflect Peter's outgoing personality.
Donations may be made at the service for the Forfar palliative care team.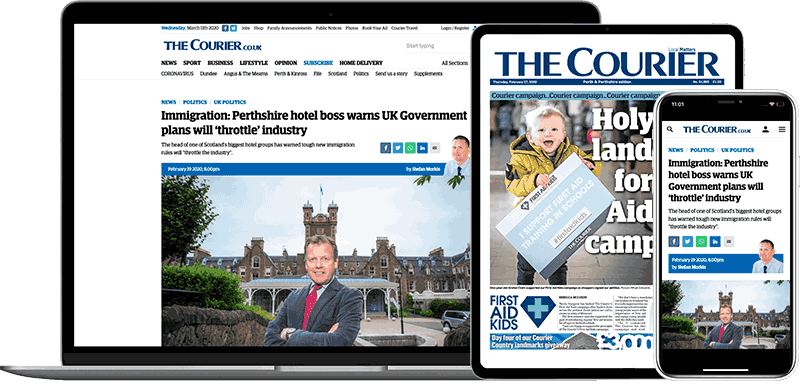 Help support quality local journalism … become a digital subscriber to The Courier
For as little as £5.99 a month you can access all of our content, including Premium articles.
Subscribe