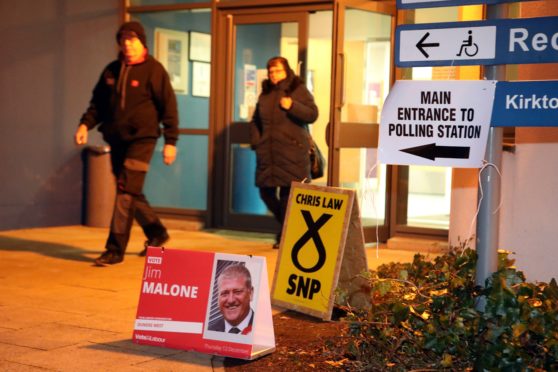 Voters headed to the polls in Dundee on Thursday with the SNP expected to comfortably retain both constituencies.
Both Dundee East and West are two of the SNP's safest seats so candidates Stewart Hosie and Chris Law are expected to be returned when the results are declared.
Dundee was declared "Scotland's Yes City" in the 2014 independence referendum  and the SNP retains strong support across both constituencies.
Results for both seats are expected around 3am.
Turnout at polling stations was said to be steady throughout Thursday.
In Dundee West, Labour candidate Jim Malone is the closest challenger to Mr Law, who won with a majority of 5,262 in 2017.
The trade unionist has fought a strong campaign, despite accusations of anti-Semitism, but it would still be a major surprise if Labour regains the seat they lost in 2015.
Also contesting Dundee West are Conservative Tess White, Liberal Democrat Daniel Colement, Stuart Waiton from the Brexit Party and Quinta Arrey from the Christian People's Alliance.
Of those, Ms White is the only candidate who can be confident of winning back her deposit.
Candidates must pay £500 to stand and only those who receive at least 5% of the total vote get their money returned.
The constituency contains some of Dundee poorest areas, such as Lochee, as well as more affluent communities in Angus such as Auchterhouse and Tealing.
Dundee East may also be closer than in previous years but there is little suggestion the SNP will lose the seat they have held since 2005, when Stewart Hosie was first elected as an MP.
In 2017, the Tories sprang a major surprise by pushing Labour back into third place.
Success for them will be candidate Philip Scott retaining second spot while Labour candidate Rosalind Garton will be hoping to recover lost ground.
Michael Crichton is standing for the Liberal Democrats while George Morton is running as an independent. His policies include the legalisation of drugs and scrapping payroll taxes.
Like Dundee West, the constituency is a diverse mix, stretching from Old Glamis Road to Carnoustie.
It takes in areas of high poverty, such as Douglas and Whitfield, as well as better off areas such as Broughty Ferry and Monifieth.
While the SNP is expected to hold both seats, turnout may be a factor in the eventual result.
In 2017 the turnout in Dundee West was just 61.7% and 65.2% in Dundee East.
A volunteer in the Dundee West Church polling station on Perth Road said yesterday afternoon it had been "much busier" than 2017's vote.
Outside another West End polling station, one activist said it was a "strong turnout" and two men in their early 30s said they were voting for the first time.
A city centre polling station on Crichton Street had a turnout of approximately 22% early in the afternoon, according to Philip Scott, who is representing Conservatives in Dundee East.
After visiting the station, he said the turnout was "pleasing" for a winter election but hoped "dark and cold" weather would not deter voters from going to the polls.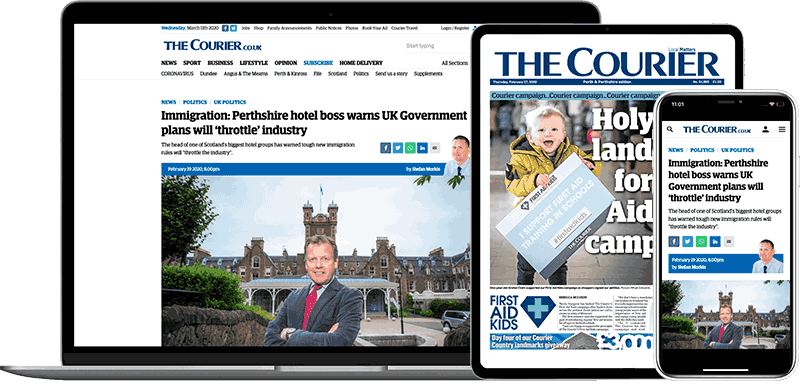 Help support quality local journalism … become a digital subscriber to The Courier
For as little as £5.99 a month you can access all of our content, including Premium articles.
Subscribe