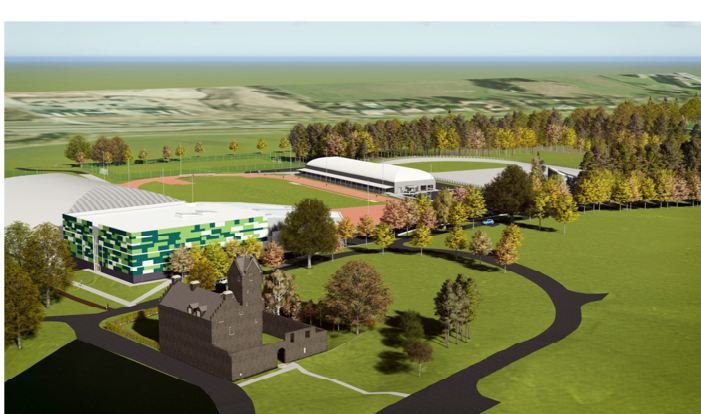 A zoology student from Dundee is looking to form an action group to oppose plans to build a new sport facility in Caird Park.
Amy Paterson, 24, is concerned of the implications to wildlife building a new sporting complex in the park could cause.
Dundee City Council announced in June plans to build a £21 million Regional Performance Centre for Sport, which might also be used as a training facility for Dundee Football Club.
Amy said Caird Park had been left as a "gift" to the people of Dundee by the Caird family, and it would be unfair for only a few people to be able to enjoy the park.
She said: "I am one of the many people who uses the park every day.
"It is unfair if people won't be able to use all areas of the park if these plans go ahead.
"I want to know why they would be able to build this centre, just for a select few people, on a green space?
"How anyone can truly believe full consideration has been given to conservation, considering there will be direct removal of habitat and space for the current wildlife, is beyond me.
"I really don't find it fair that such a large piece of park is going to be removed from use to the general public so that a smaller, specialised group of people can use it to train.
"Many teams already train in the park successfully without requiring the building of such a monstrosity to house them.
"This plan is unnecessary for a city like Dundee since there are numerous places for athletes and footballers to train already without requiring the removal of such a large green space.
"I am deeply saddened at the thought of this plan being approved and seeing our lovely green and lively park disappear for the sake of putting up yet another building for a football team that already have numerous places to train.
"I have lived my whole life in Dundee and frequent the park with my two Labradors so know first hand the number of deer, rabbits, foxes and birds that inhabit the park.
"The hope is to start a group who are keen on opposing the proposals, so we can present our objection to the council in October."
An ecology survey has been carried out at the park, as part of the council's planning application for the facility.
The report takes note of the Trottick Mill Ponds local nature reserve being located within one kilometer of the proposed building site.
The report said the Trottick Mill Ponds are unlikely to be affected by the development, due to the busy Claverhouse Road which separates Caird Park from them.
It also takes in to consideration the suitable bird nesting site within the proposed site, but found no evidence of protected bird species roosting in the area.
The main grassland habitat at the proposed site is described in the report as "species-poor amenity grassland" and of "very limited botanical interest".
A spokesperson for Dundee City Council said: "The council's development management committee will meet to decide on the application in due course."