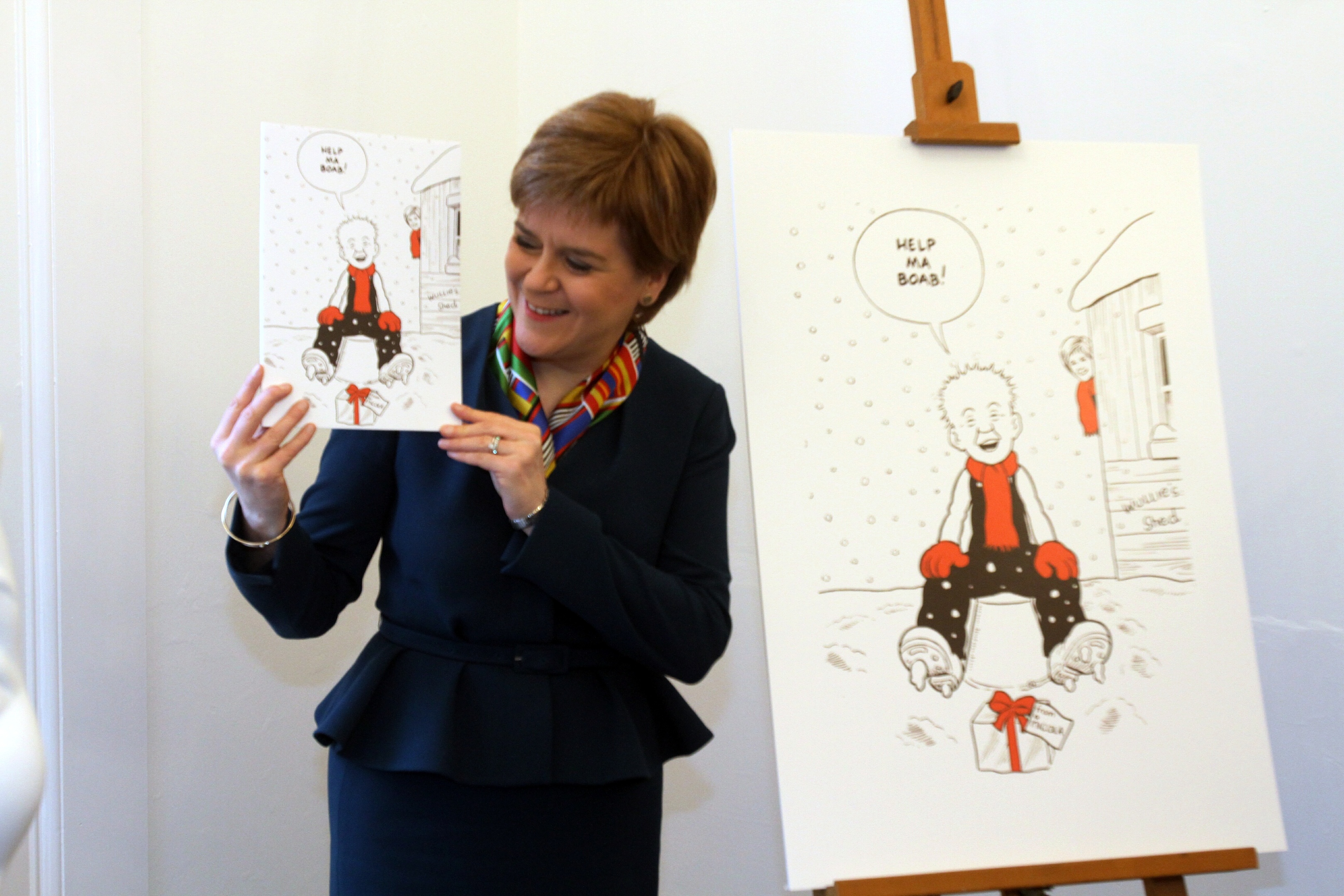 First Minister Nicola Sturgeon has backed the "fantastic venue" of Dundee to become the European Capital of Culture 2023.
The prize would put the city on the international map as a tourist destination, providing a further boost to regeneration work already ongoing.
Two European cities will be nominated for the award, one in the UK, despite the Brexit vote, and another in Hungary.
Ms Sturgeon said: "Bringing the European Capital of Culture title to Dundee would be a great coup for the city and for Scotland, and I'm happy to give my backing to the bid.
"Dundee is a place on the up, with the kind of vibe and spirit that would make it a fantastic venue for the kind of cultural events this title would bring.
"Scotland is a European nation, and winning this accolade would underline that status to our friends and neighbours across the continent."
Six British cities have so far said they will submit bids before the October 27 deadline.
Leeds, Belfast-Derry-Strabane, Nottingham, Truro and Milton Keynes have all thrown their hats into the ring alongside Dundee.
Stuart Murdoch, Dundee City Council's director of leisure and culture, has said he believes Dundee, Leeds and Belfast will make the most compelling bids.
Speaking at an event last week, he argued that the presence of the V&A, which is due to open next year, and Dundee's status as a Unesco City of Design gives it an advantage.
Council leader Ken Guild said Ms Sturgeon's support would give the campaign a boost.
The SNP politician added: "We very much welcome the backing of the First Minister. She is very much respected, not just in Scotland but outwith as well.
"We feel we are holding up Scotland's reputation here and I think Scotland's reputation at the moment is something which is a major advantage to us when it comes to competing with the other entries from the UK."
The bid only went ahead after Foreign Secretary Boris Johnson won a Cabinet battle with UK Culture Secretary Karen Bradley, who wanted to ditch the multi-million pound competition following last June's Brexit vote.
The winning city is expected to be revealed in around a year.