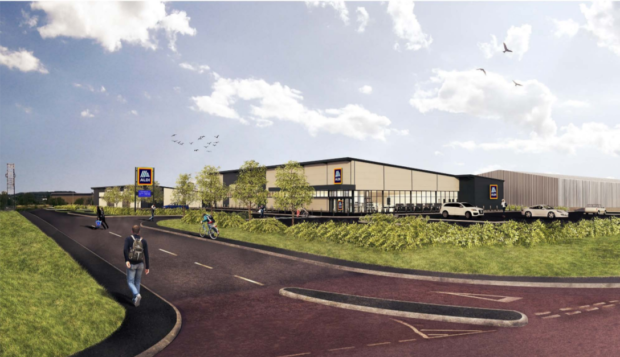 Bosses at Aldi say they are "disappointed" plans for a new discount store in Broughty Ferry have been recommended for refusal ahead of a crucial vote by councillors tonight.
The new store is earmarked for an area between Arbroath Road and Tom Johnston Road at West Pitkerro Industrial Estate.
Councillors will hear deputations, including one from the company, and debate the merits of the plan at the planning committee this evening.
They will then vote individually whether to approve the plans.
In a report to the committee, council officers have urged them to reject the plan because the site is intended for business use rather than retail.
The landowners James Keiller Estates say that if the development is rejected then planned further investment in nearby sites would likely be stunted.
They also hope councillors can be convinced to press ahead regardless of the report because there has been no other concrete interest in the site for the last 10 years.
The supermarket giants say the store is needed as some local residents in Eastern Dundee are regularly travelling over five miles to their nearest Aldi.
An Aldi spokesperson said: "Dundee has formed a key part of our growth ambitions in Scotland for several years and we are disappointed with the conclusions of the committee report.
"We know there is a need for more discount stores across the city, especially in the eastern part of the city, and the council's own research confirms this.
"We've had overwhelming support from public consultations on our proposal and are confident that this site, which has been unsuccessfully marketed for more than 10 years, is the best location for this.
"In fact, our research shows that shoppers are currently travelling from Broughty Ferry and Monifieth to access our Arbroath Road store and we know that there are no suitable alternative sites available within Broughty Ferry centre.
"We've also outlined a commitment to deliver two 5,000 sq ft business units as part of the development and seek to provide much needed business accommodation of a scale that is otherwise very challenging to deliver on a speculative basis.
"This could support a further 24 jobs depending on the type of business use.
"The proposal also includes investments in local transport and infrastructure, while the new store would create more than 30 new jobs for the local area.
"We look forward to making this case to the committee."
James Keiller Estates Ltd added: "It is clear given that the duration of time that the site has been marketed without credible interest, that this represents the best opportunity for the site to deliver inward investment and new jobs to the city.
"Furthermore, this decision would also prevent us making further investment in our sites nearby, where we hope to use the capital receipt, to make up for the economic shortfalls of developing industrial space at present."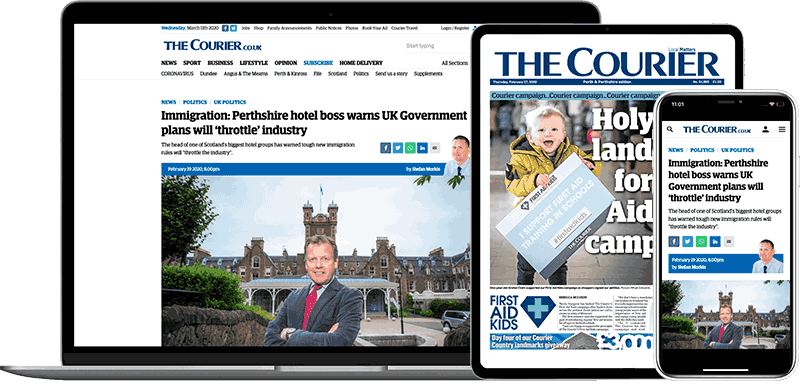 Help support quality local journalism … become a digital subscriber to The Courier
For as little as £5.99 a month you can access all of our content, including Premium articles.
Subscribe