'It was like daylight': Man living in shadow of Mossmorran calls on Holyrood to end flaring misery
A man living in the shadow of the petrochemical plant has called on the Scottish Government to "take a grip" of the situation and end the misery endured by local people.
Joe Purves, from Lochgelly, said night had been turned into day during Thursday night's intense flaring, which he described as "absolutely horrendous".
The retired accountant said that while the noise and vibrations normally experienced during bouts of flaring had not been as bad as usual, the light pollution had been much worse.
"It was enough to light our bedroom up, even with the curtains shut," he said.
"It was more or less like daylight."
Video of flaring from Mossmorran is above this article
VIDEO: 'No, that's not the sunset': Shock as 'apocalyptic' Mossmoran flaring seen 120+ miles away
Mr Purves, 69, said the experience would have been particularly frightening for children and animals.
"The thing that concerns me is they are going through a controlled start-up process which means everything should be under their control," he said.
"If that last night was controlled then that is definitely of concern.
"It didn't seem like it was under control at all. It was very fierce and wild."
He added: "I would really like to see the Scottish Government taking a grip of the situation and deciding to go ahead with an independent inquiry into the effects of Mossmorran's operations on local residents and the environment."
Mr Purves and his wife Margaret have lived in McKenzie Crescent since before Fife Ethylene Plant existed at Mossmorran.
He has previously described the noise during unplanned flaring as being like a jet airline taking off.
"If you put your hand on the walls you can feel the vibration," he said.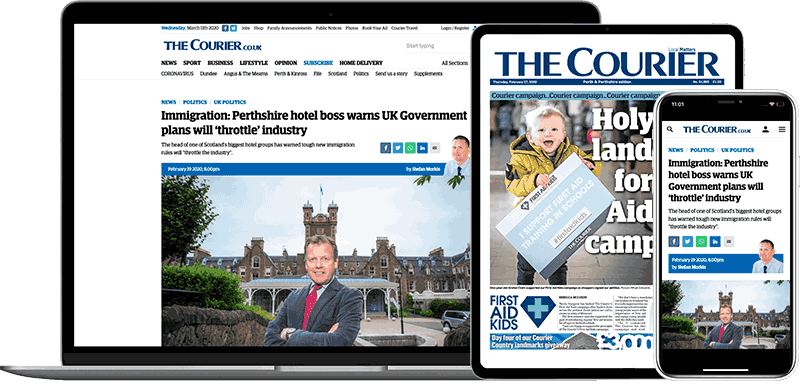 Help support quality local journalism … become a digital subscriber to The Courier
For as little as £5.99 a month you can access all of our content, including Premium articles.
Subscribe