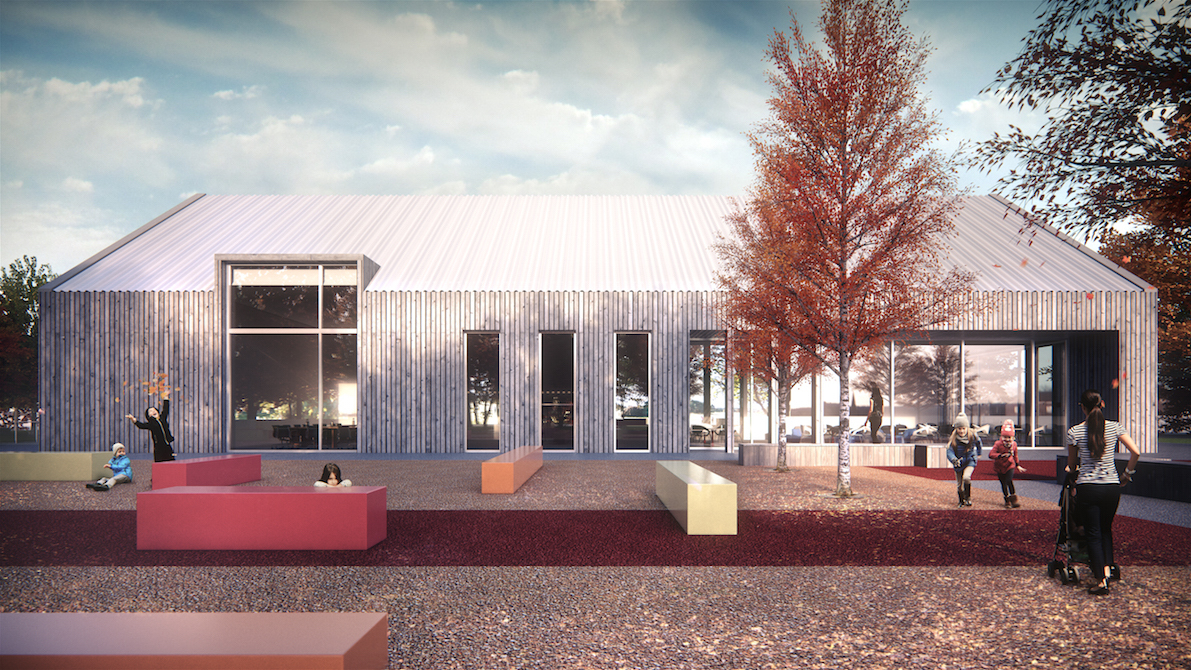 Tayport Community Trust hopes to capitalise on the wave of tourists expected to visit Dundee's V&A Museum.
The trust has purchased the site of the town's former Abertay Works with plans to create an all-encompassing community hub.
More than £1 million of funding has already been gained from the Lotto to go towards the project and the trust has around 12 months to net a further £1 million to see its plans come to fruition.
Aside from being able to accommodate visiting tourists, it's hoped the site will host a play area and cafe, art space and offices for rent.
According to volunteers, the hub "will create jobs, enhance health, attract visitors, foster sustainability, and bring renewed interest to this corner of the North of Fife".
Community trust spokesman Will Whitfield insists the proposed hub could also appeal to tourists who flock to Dundee to experience the V&A.
Mr Whitfield revealed: "There are two aspects to the hub.
"The hub as it stands will allow for sporting activities, but it will also potentially be a site for camping. This will be separately funded.
"The hub itself would be available for anyone using the caravan site to use.
"This is the kind of thing we envisage as being able to get the hub to be sustainable.
"Clearly the Big Lottery think our business plan has a chance of working."
Taking advantage of an increase in local tourism, Mr Whitfield believes, could secure the long term future of the proposed site.
He said: "Tayport is on the Fife coastal route, is within a spit of Tentsmuir and is on the bus route for both Dundee and St Andrews.
"Every week I see people driving around looking for somewhere (to camp), but there is nowhere.
"We are looking on this as a potential revenue-generating element of the hub.
"I've lived in Tayport since 1990 and the community hub is an idea going back to even then.
"But this is the real progress in terms of acquiring the site and getting funding.
"We have been successful in putting together the biggest proportion of the £2.2 million that we need. That's real progress.
"But there are still people in Tayport who do not know that this is happening. The more publicity we can get, the better."
For more information on the hub visit www.tayportct.org.uk.