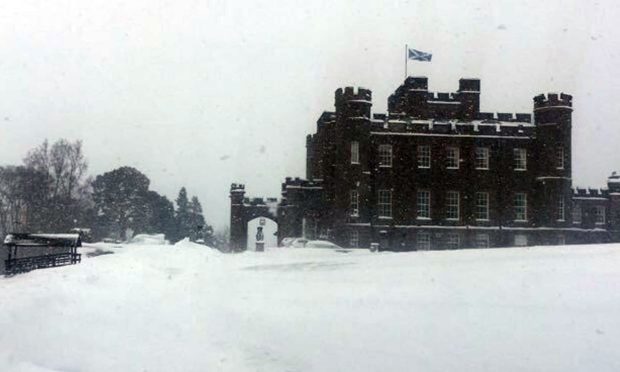 As the Beast from the East refuses to loosen its icy grip, spare a thought for those who have been snowed in at the Stobo Castle spa resort.
Among those unable to break free from a relentless routine of saunas, whirlpools and aqua aerobics is Broughty Ferry resident Ann Robertson, who is one of the guests enjoying free bed and board until the weather improves.
The 75-year-old grandmother, who arrived at the spa near Peebles in the Borders on Tuesday for a two-night stay, is now hoping to get home on Saturday.
Mrs Robertson said stranded guests had been well looked after, with Stobo providing accommodation and meals free of charge to those unable to travel.
"This will be our second free night," she said.
"The attitude of the staff has been fantastic. They have been encouraging us to stay put.
"While it's not great being stranded, if you're going to be stranded, this is the place to be.
"We're safe and well fed, and we're being well treated."
Mrs Robertson said the resort had its own snowploughs and tracks around the resort had been cleared. However, roads in the area remained impassable.
Meanwhile, on Friday morning, some guests who had arrived by car were digging their vehicles out of the snow.
"Some people are saying they'll go in convoy," she added.