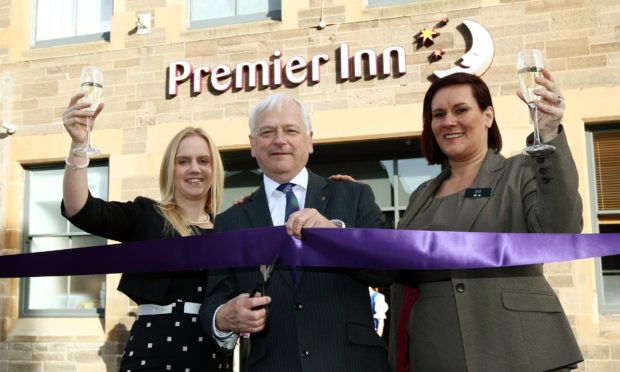 Hotel chain Premier Inn has revealed plans for a 105 bedroom hotel in Pitlochry, bringing dozens of jobs to the town.
Company bosses are preparing for two public consultations next month, when residents and business owners in the Highland Perthshire town will have the chance to query developers about the project.
The proposals are for a 105 bedroom hotel on land west of the town's Bridge Road, across from the recycling centre.
West Midlands based property developers Riverstone Developments are proposing a multi-million pound investment to create a "bespoke hotel" with on-site restaurant and parking facilities, which they believe will "provide a different style of guest accommodation to what is currently available within the town."
Premier Inn say the development on the banks of the River Tummel will bring around 35 new jobs to the area.
Riverstone bosses say they have been discussing the developments with officers at Perth and Kinross Council for a number of months, focusing on the premises' materials, style, setting and constraints.
Premier Inn has more than 800 sites across the UK, Europe and Asia.
If the development is given the green light, Pitlochry would become the 10th Premier Inn across Tayside and Fife and the second in Perthshire, following the launch of the company's Fair City hotel in August 2015.
---

---
​
Before formal application is made to the council, the developers must present their plans to local residents, which they have arranged to do next month.
Drop-in information sessions will be held on November 8 from 2.30pm to 6.30pm and the following day from 10.30am to 2.30pm. Both events will take place at Pitlochry Town Hall.
In a letter to Pitlochry Community Council, a Riverstone Developments spokesperson said: "In the hall, we will have the plans on display and more information about what we would bring to Pitlochry in terms of investment, support for local tourism and the economy, year-round jobs, high quality and sustainable design and a commitment to being a positive contributor to the local community."
The firm will also be sharing information about the project on their website soon.
Nick Johnston, acquisition manager for Scotland at Premier Inn, said: "We've been looking at sites in Pitlochry for some time now and we're excited about the prospect of bringing a brand new Premier Inn hotel and Thyme restaurant to Bridge Road.
"If approved, the hotel would operate year round, helping to support the local economy by encouraging visitors to Pitlochry across all four seasons. Local businesses will benefit from our presence as many of our guests visit local attractions and eat and drink out when they stay with us, and we're confident a new Premier Inn would be a great addition to the town."
Highland ward councillor Mike Williamson said: "I welcome the potential opportunity for 35 new jobs in Pitlochry.
"I would like to see the designs, but I'm sure most people would be happy with the employment boost."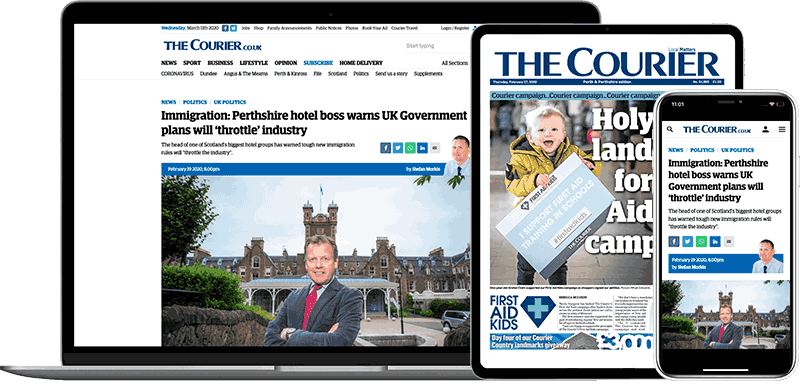 Help support quality local journalism … become a digital subscriber to The Courier
For as little as £5.99 a month you can access all of our content, including Premium articles.
Subscribe