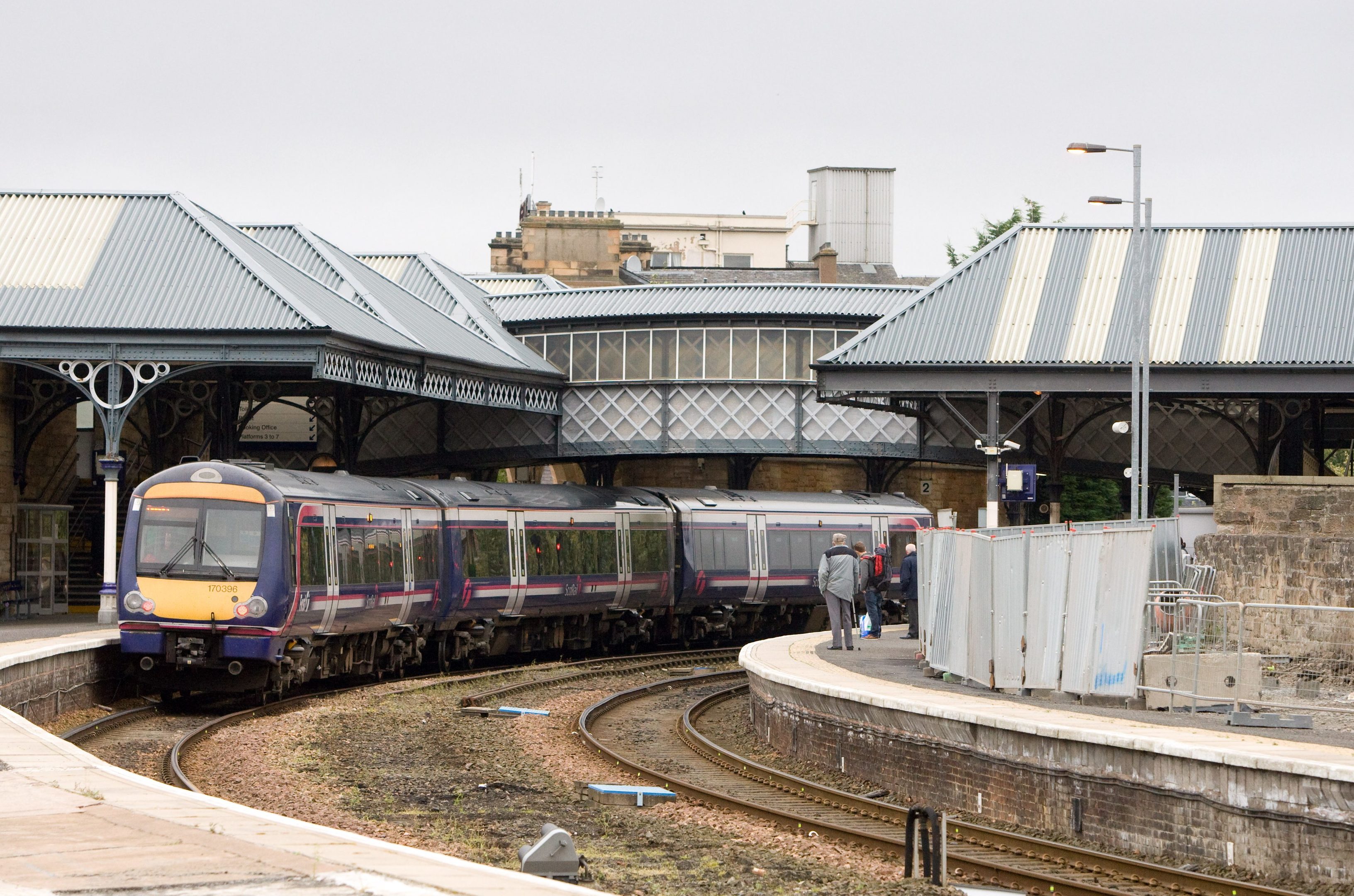 A campaign to have Perth placed at the heart of Scotland's transport system as the country's passenger and freight rail hub is gaining momentum.
The radical proposal would hinge on an improved rail link with Edinburgh but would result in enormous economic benefits, says Mike Robinson, chief executive of the Perth-based Royal Scottish Geographical Society.
Mr Robinson has a keen interest in sustainable travel, and as a member of the ScotRail stakeholder advisory group and Perth City Development Board has the ear of people who can help push for action.
He pointed out that rail travel between Perth and Edinburgh, which is only 43 miles away, takes one hour 20 minutes, while the Glasgow train takes an hour to cover the 59 miles.
"If we are trying to encourage sustainable transport and reasonable access beyond the central belt, we need to do better," he said.
A direct rail link from Edinburgh to Perth via Kinross could shave 35 minutes off travel time, said Mr Robinson, and "unlock public transport for the whole of the north of Scotland".
"It would literally transform train travel north of the capital," he said.
"The potential benefit to Perth is much more than faster travel – the station has the capacity to be developed as a passenger and freight rail hub for Scotland, and a hub of economic activity capable of injecting significant money and jobs into the Perthshire economy."
He estimated that a direct line would cost £1.5 billion – less than half the A9 road dualling project – but do "a great deal more for connectivity and sustainability",
Interested parties showed "real enthusiasm" at a recent to prepare the case for improvements, he added.
MSP Liz Smith said the first step would be to secure investment in the link to the capital which had the widespread support of commuters and business.
"The Scottish Government must listen to rail enthusiasts and the public on this issue and commission a feasibility study to properly investigate the potential for a new direct link and I will press them to do so in parliament," said Ms Smith.
"It's frustrating to think that it was faster to get to Perth from the capital in the age of steam than it is today- that is not progress by anyone's yardstick.
"Perth station has huge potential but is currently under-utilised and a direct rail link would go some way to changing this."