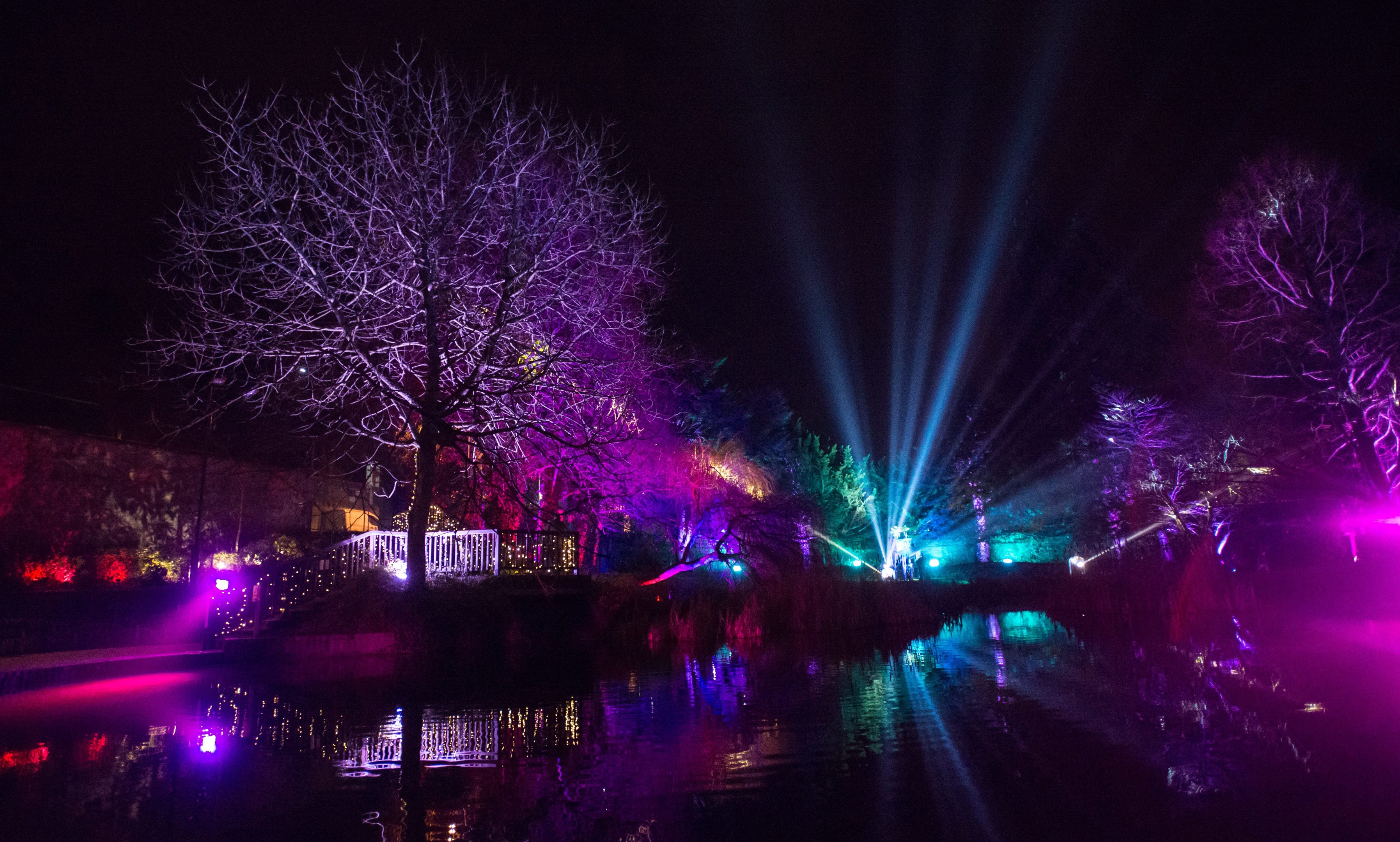 Council chiefs in Perth hope to repeat the overwhelming success of the city's Norie-Miller light show with an expanded event in the new year.
Around 51,000 people flocked to dazzling illuminations at the River Tay in February and the local authority has struck a fresh £45,000 deal to bring the show back in 2018.
The event is scheduled to run every night from  January 26 to February 14, with special themed attractions to celebrate Burns Night, Chinese New Year and Valentine's Day.
The contract for the job has been awarded to Edinburgh-based 21CC, which arranged the 2017 display.
According to the council's brief, Perth Riverside Lights will develop over the two weeks, using the area's built and natural assets.
A spokeswoman said: "The Light Nights event was one of the highlights of our Winter Festival programme last and surpassed our expectations in every way, especially as it was the first year it was on offer.
"Events such as this which are designed for the evening/night time are a fantastic way to bring people into Perth at times when they may not necessarily venture into the city; which we hope will only serve to boost the local economy."
She said: "We are pleased that we are able to offer the Light Nights again this year as part of the 2017/18 Winter Festival and have high hopes of improving on what was an extremely positive and well received event."
The Norie-Miller Trail was designed as a taster for the City of Light project, which will see landmarks and buildings across the area lit up with colourful spotlights and animated projections, approved by councillors this week.
The plan aims to bring more people into the city centre and follows a shock survey which revealed nearly 60% of the local population had never set foot in the area after 6pm.
The local authority has already set aside £14 million for the project, including £5 million towards the City of Light scheme.
City development manager John McCrone said the work – which includes creative lighting in city centre alleyways and a new "golden route" to the railway station – would tie in with other big investments, including the transformation of Perth City Hall.