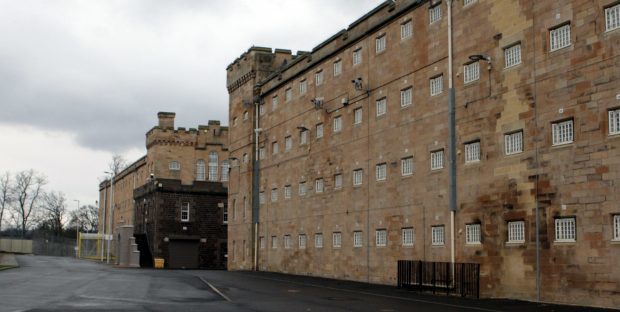 A high-profile prisoner, who was the subject of a major police hunt when he absconded for nearly three months, died after ordering medics not to resuscitate him.
A fatal accident inquiry ruled that Thomas Angus, 68, died of natural causes and nothing could have been done to prevent his death.
After being admitted to Perth Royal Infirmary in March 2016 he signed a do not resuscitate notice, preventing doctors from attempting to save his life.
Angus was sentenced to life imprisonment for rape, robbery and a sexual offence at a court in London in 1987 but was returned to the country of his birth at his request.
He was an inmate at Perth until he was moved to Noranside in Angus when the Scottish Prison Service deemed he was a "low-supervision prisoner".
But in March 2004, he sparked a massive police hunt when he went missing after failing to return to the open prison following a day out on leave.
He was eventually found in London in May that year and returned to Perth Prison.
At the time of his death Angus was wheelchair-bound and suffering a number of heart-related health conditions. He had been assessed as high-risk for cardiac surgery three years prior to his death.
In his determination Sheriff William Wood said: "From all the evidence that I have heard and considered, it is clear that Mr Angus had been in a state of declining health for some considerable time.
"Although Mr Angus declined admission to hospital on March 9 2016, it seems unlikely that his earlier admission would have resulted in a different outcome."