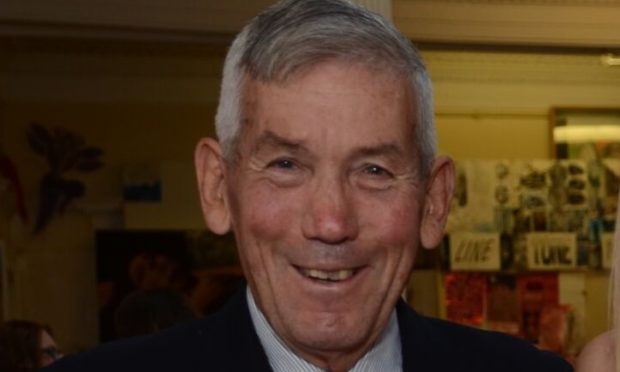 A Navy hero from Perthshire who established one of the area's most popular golf courses has died at the age of 77.
Patrick Barron passed away after a family barbecue – his first real taste of freedom since lockdown began.
The grandfather, formerly of HMS Camperdown, the Tay division of the Royal Naval Reserve, was born and raised at Altamount in Blairgowrie.
He studied at Angus School at Fort Augustus, from where he first sailed.
In the mid-1960s, he began farming at Leroch and West Leitfie, near Alyth. He farmed cattle, sheep and pigs, but his main enterprise was soft fruit, with potatoes and cereal also in rotation.
Mr Barron was founding chairman of the Highland Glen lamb marketing group, and he served the local National Farming Union Scotland as branch president.
His family described him as an early pioneer of quality supermarket strawberries, supplying Wm Low and others from a pack-house on the farm.
He also led the way with employment of UK and foreign students, who stayed on the farm to pick crops.
In 1972, he joined the Royal Naval Reserves in Dundee and rose through the ranks to commander. He later captained minesweepers.
He did a year full time in the Royal Navy in 1984, conducting sea trials of the new River Class Minesweeper HMS Carron.
After his retirement in 1991, he converted the Alyth farm into a 27-hole golf course – now the Strathmore Golf Centre.
He developed the Alyth Golf Desk to market golfing holidays in Scotland and sold the course after his retirement in 2006.
Relatives said the course matured into a "superb" facility and a "lasting tribute to his vision".
Mr Barron had also worked as director and latterly chairman of the Mid Wynd Investment Trust. The company had historical links to his mother's family (Scott) who were involved in Dundee's jute industry.
A very keen sailor, he sailed his own boats on the west coast of Scotland for 25 years.
In his retirement, he bought a Dutch barge and explored the canals of Europe.
The rugby fan was a regular attendee at Murrayfield throughout his life, and in his later years was an enthusiastic member of the Royal Perth Golfing Society and the Tay Probus Club.
Mr Barron, who was married to his third wife Jill, is survived by four children to his first wife, Penny, and two stepsons.
He has eight grandchildren and five step-grandchildren.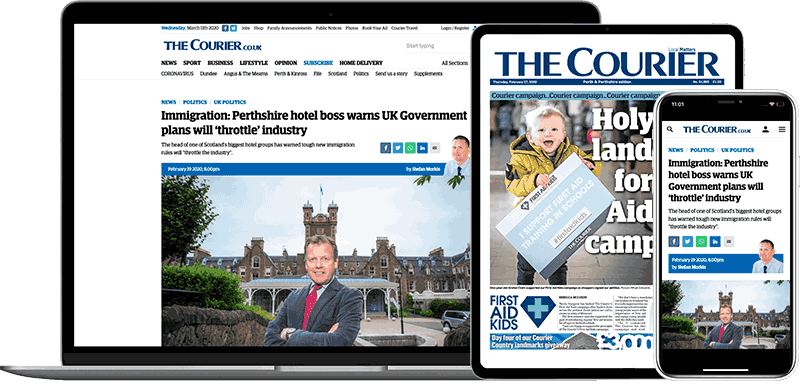 Help support quality local journalism … become a digital subscriber to The Courier
For as little as £5.99 a month you can access all of our content, including Premium articles.
Subscribe