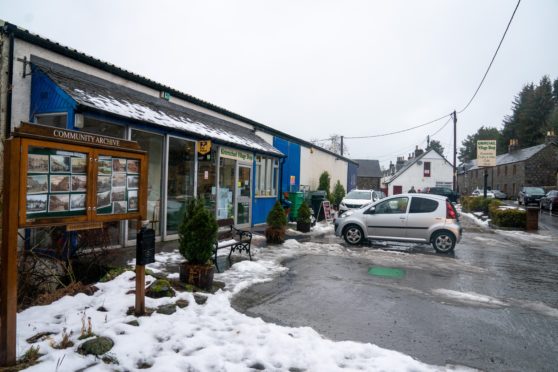 Directors of a Perthshire village shop have confirmed it will not close, despite doubts about its future.
Concerns over the Kirkmichael Village Shop's viability and the potential loss of jobs were raised due to difficulties over its finances but the community has rallied round to support it.
Director John Milne said: "The shop was becoming unsustainable in the long term with the possibility of closure somewhere in the future and this was put to the public at our annual general meeting with the intention of building community support.
"This has happened and the board has implemented a restructuring plan to ensure long term viability with the full co-operation of the staff and the public."
He added this is a positive example of a community "working together to ensure the future of its shop and cafe".
Alex Winton, who is also one of the shop's directors added the shop is "on the up".
She said: "Once the community heard it was in trouble, people who hadn't used the shop in two or three years came to donate things and buy things to support it.
"We are trying our utmost to safeguard jobs as [the employees] work really hard."
Mrs Winton highlighted the importance of the shop to the village and its community.
It is the only shop in the village and is the only one within walking distance for the residents of Kirkmichael. It also provides the community with a range of services, such as the pay point.
On hearing of concerns over the shop's future, Scottish Conservative councillor Bob Brawn, of the Blairgowrie and Glens ward, spoke of the impact of the modern age on village shops.
He said: "All village shops, such as this one, are an important part of village life and have been for decades, even centuries.
"But, like other retailers, they are struggling to survive in this modern age: the internet; regular local deliveries by the big supermarkets; houses becoming second or holiday homes.
"All have taken their toll.
"There is a misconception that village shops are expensive but they are not and can be quite competitive.
"With concerns over climate change and fuel emissions, they could well have a resurgence of necessity in years to come.
"I'm aware that the directors are looking to review the business model for the shop and wish them, the manager and staff every success in keeping the shop going."