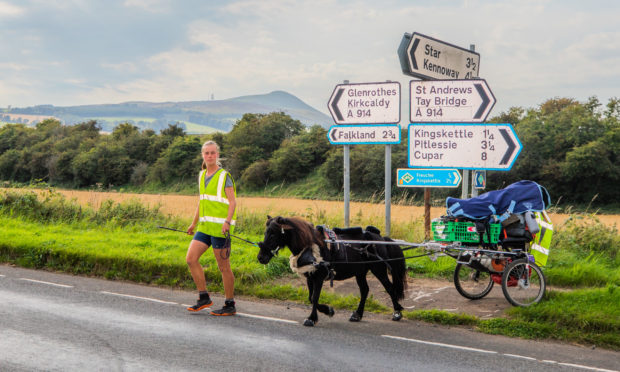 A young German agriculture student  is near to completing a mammoth trek across Europe with her Shetland pony.
Johanna Maria Wurtz is about to embark on a barley breeding placement at the James Hutton Institute in the Carse of Gowrie.
The pair set off from central Spain this summer as they made their way towards the Tayside research hub.
Johanna, who hails from Halle, near Leipzig in Germany, is working towards an agricultural degree at her hometown university.
Now in the final stretch of their cross-country hike to Invergowrie, they travelled from Kinnesswood in Perthshire to Kingskettle in Fife on Tuesday.
The 22-year-old decided to set off on foot as research for her dissertation, and to learn how farmers across Europe are adapting to climate change and the move to more sustainable ways of growing crops.
Johanna says she couldn't have done it without her four-legged friend Hechizo, whose name is Spanish for "magic".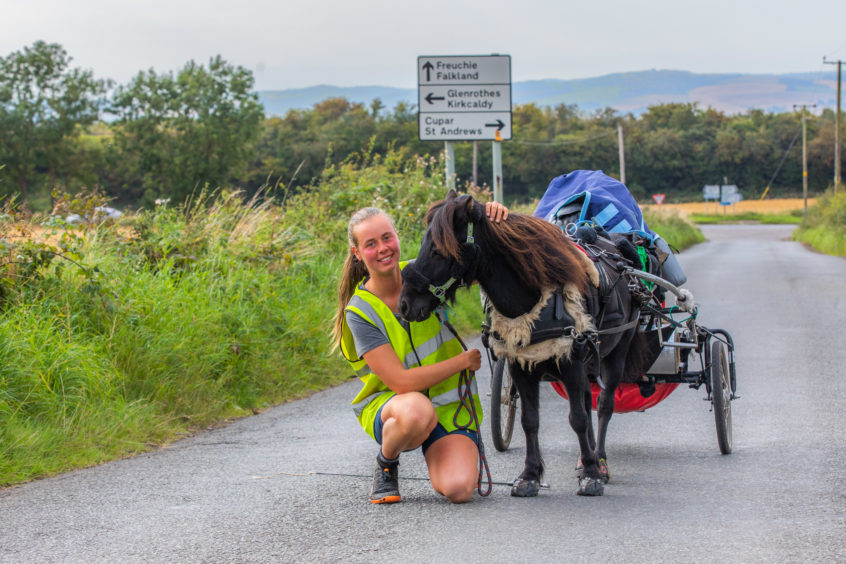 She said: "I was working at a stud farm in Segovia in Spain and walked up to the French border, leaving in June. It took 40 days, and I walked another couple of days over the border before meeting my dad.
"We drove up to Calais and I continued walking from East Sussex from the start of August. It's been at least 1,100 miles now.
"My plan was to make an agri-pilgrimage from Spain to Dundee, travelling from farm to farm and talking to people who work in agricultural circles. There's been a huge difference between Spain and Scotland," she said.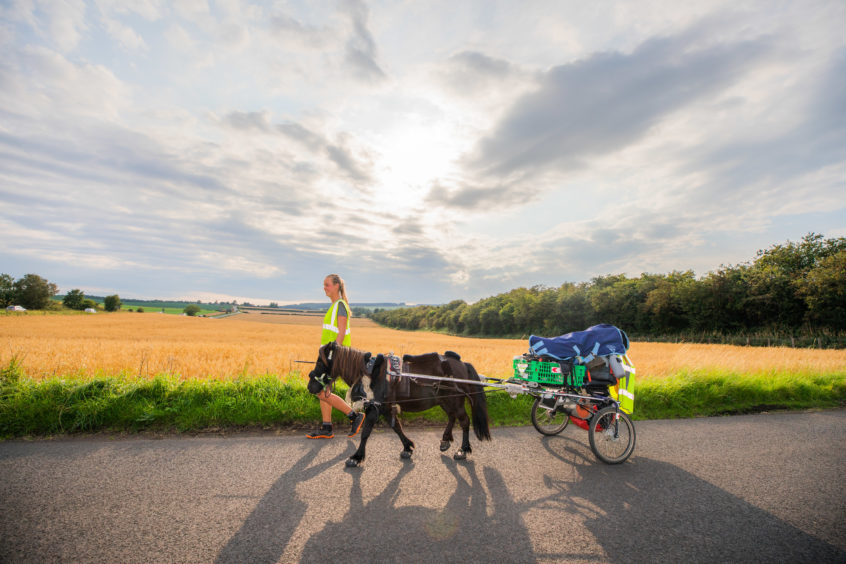 "I'm really concerned about climate change, of course, and so are farmers I've met. I'm worried that in society now, people also don't know much about where their food comes from when they buy it in supermarkets."
She and 14-year-old Hechizo stayed at farms and stables, spreading the word along the way.
Vegetarian Johanna has been encouraging farmers to engage with local schools and nurseries as much as possible. She is also calling on schools and governments to be more proactive in teaching youngsters about the field to fork timeline.
"When I first set off I had no contacts, and just started staying in back yards and with people who keep horses, then farms," she added.
"I've never done anything like this before but I've never been afraid or lonely. It's been better than a dream and we've just been living in the moment.
"Hechizo really is magic. He's been great the whole way."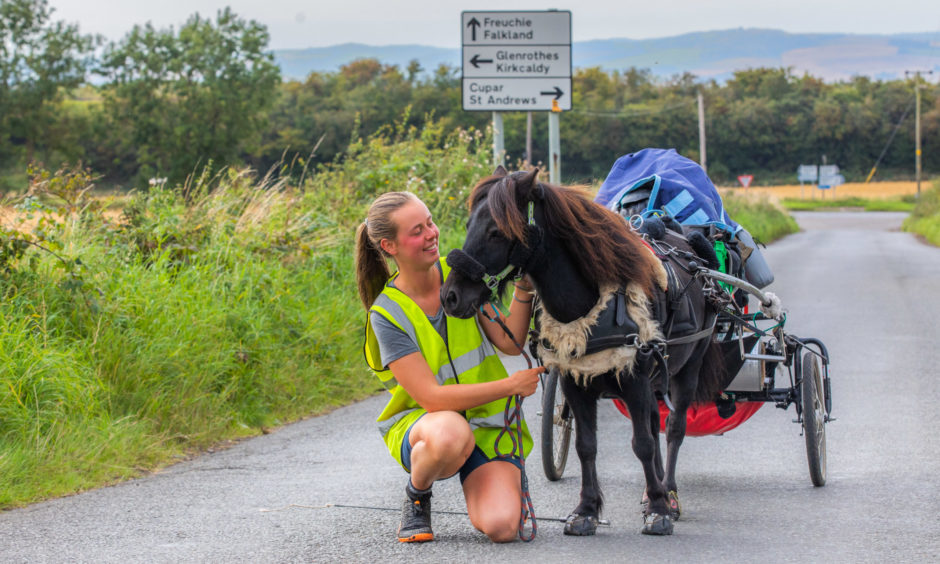 After winning support for her ideas en route to Invergowrie, she decided to set up a foundation to support small farming firms and rural families around the world.
The charity, named La Via Campesina, translates from Spanish into The Countryman's Way.
Her placement is due to start at the beginning of October, so she is ahead of schedule and is looking forward to taking a short detour to St Andrews before getting down to work.
With the finish line in sight, she said: "I'll be staying at Longforgan for the placement, but it won't feel like it's over once I get there. It will be strange settling down though."