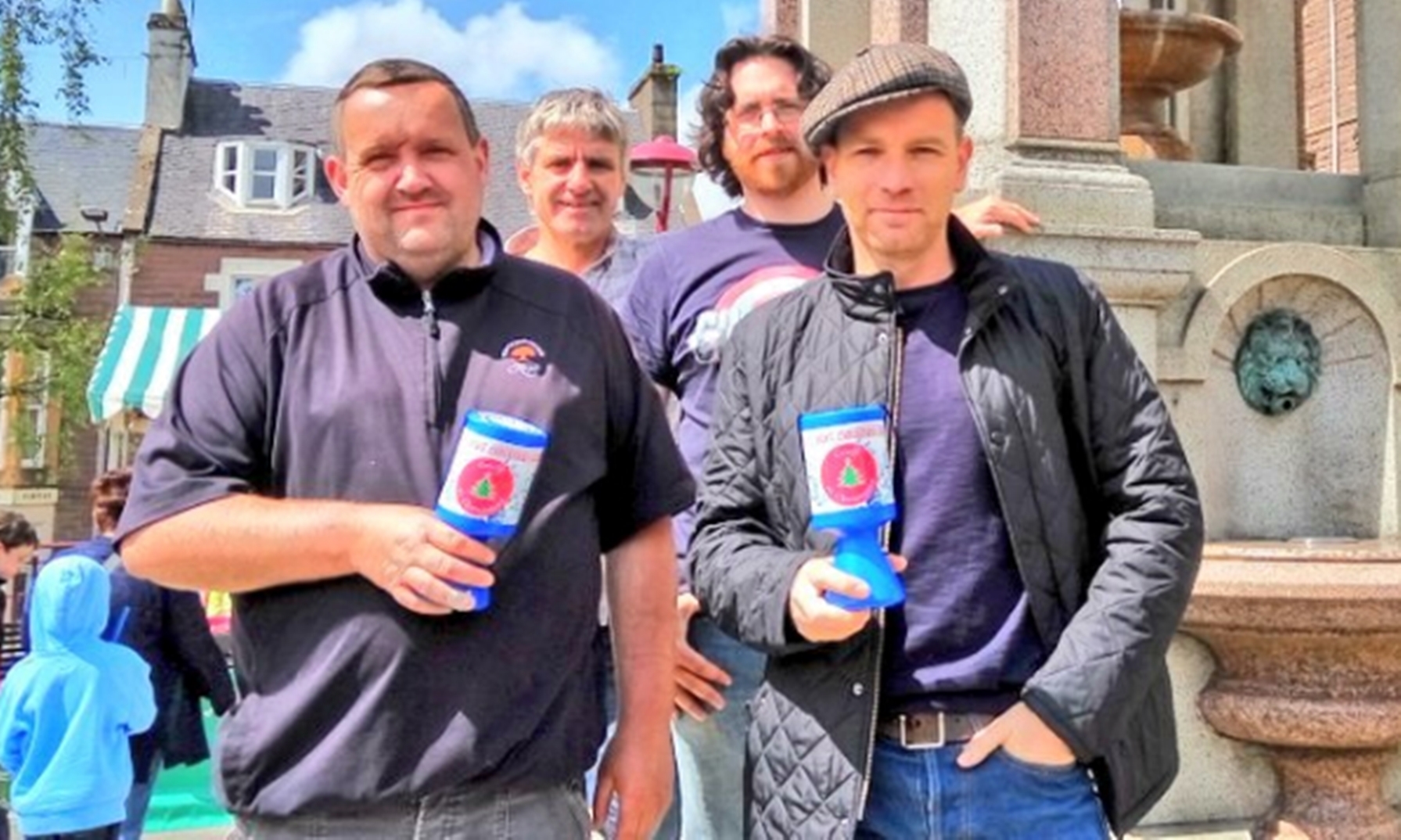 Hollywood film star Ewan McGregor made a homecoming to remember when he made a surprise visit to Crieff to help a local community market.
John Gauld, chair of Crieff@Christmas and organiser of the market, said it was due to good "timing" that he managed to track down the actor, who has recently been in Edinburgh filming the follow-up to Trainspotting.
On Thursday, Mr Gauld, of Gauld's Funeral Services, said he had "put out word" on social media about the possibility of McGregor dropping by at the market on Saturday past, and was delighted to find the star of Star Wars, Moulin Rouge and Shallow Grave, had been shopping in the Strathearn town with his parents, Jim and Carol McGregor.
"Ewan was first class," Mr Gauld said.
"I'd read that he had been in Edinburgh filming Trainspotting recently and thought he might come home to stay with his parents in Crieff. It was all about timing on Saturday and we were lucky that Ewan was in the town centre at that time."
Huge thanks to @mcgregor_ewan for stopping by #Crieff Market he does enjoy shopping local @BBCTayCent @StrathHerald pic.twitter.com/aOuIfIKiCS

— Crieff @ Christmas (@Crieff_at_Xmas) May 28, 2016
He continued: "I think Ewan had been shopping and decided to come and show his support for the market and Crieff@Christmas, which was absolutely brilliant. He had a wander around, was very approachable and happy to get his photograph taken with people, shake hands and exchange pleasantries, which is always great.
"I bumped into his parents when I was visiting the town clock and museum and was chatting away to them when I realised Ewan was there!"
And Crieff resident Isabel Simpson, who was helping at the Friends of MacRosty Park stall on Saturday, added: "The atmosphere was fantastic and the appearance of Ewan McGregor was the icing on the cake – everyone was so excited.
"He's a local lad, educated at Morrison's Academy and never ever forgets Crieff. He was interested in all the stalls and took time to talk to everyone."
And Mr Gauld said he is hopeful the Crieff country market will now run every month after last weekend's success.
"We had 18 stalls and people were out with donation cans for the Christmas lights, Friends of MacRosty Park and Strathearn Artspace," he commented.
"The country market had stopped and I thought we're not having that so we were determined to get it up and running again.
"It was a great success on Saturday and we're hoping we can now run it every month."
Crieff@Christmas has taken over the organisation of the town's festive lighting displays.