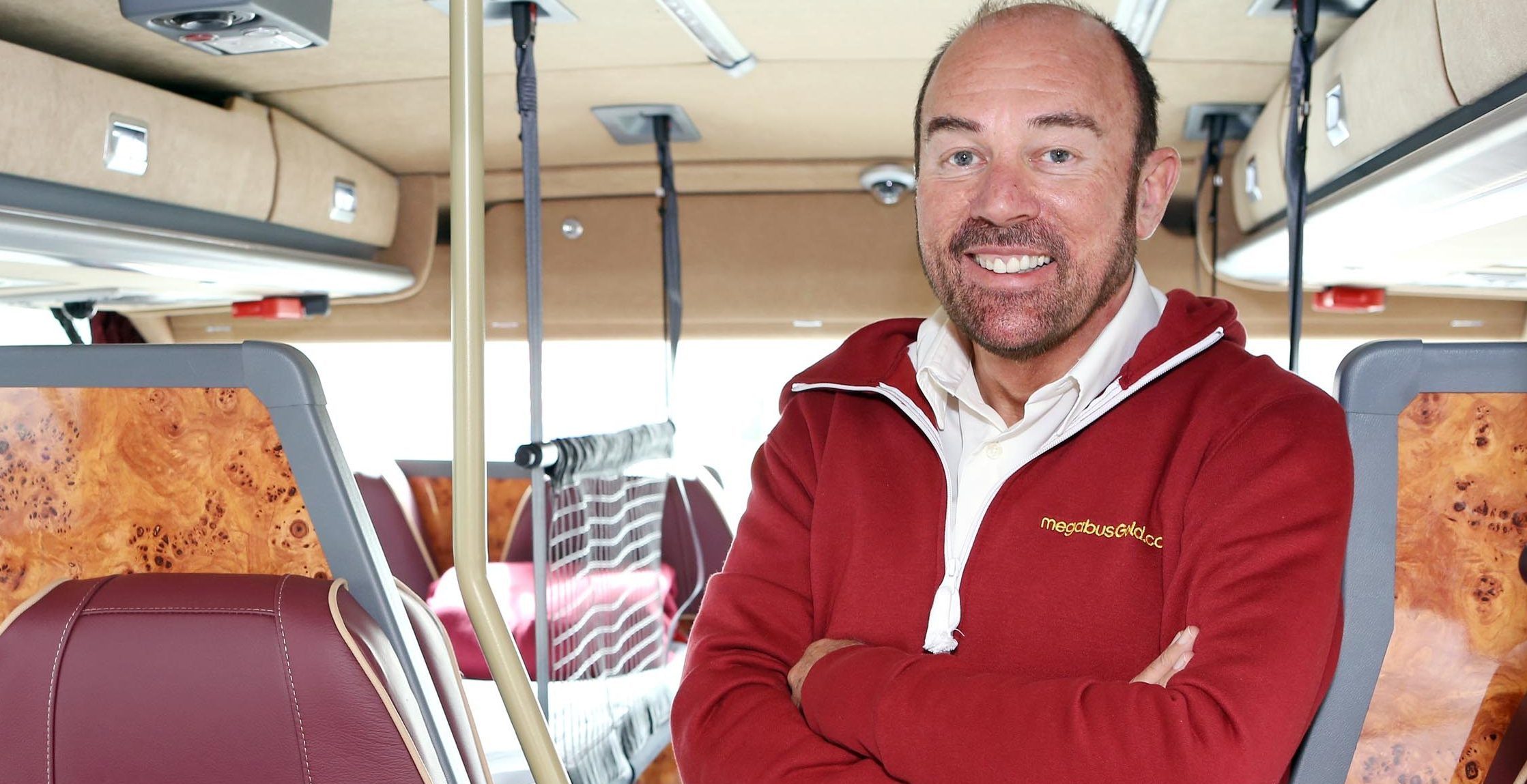 Stagecoach owner Sir Brian Souter is on a collision course with neighbours over fears a planned access road may lead to future housing development.
The 62-year-old bus tycoon has lodged plans with Perth and Kinross Council to build an access route to fields at the rear of his home, Bellwood House in Perth's Kinnoull.
Sir Brian states the plan would allow him to carry out agricultural maintenance on adjoining fields. However, neighbouring residents, a council officer and Bridgend, Gannochy and Kinnoull Community Council have all raised concerns about the proposal, amid claims it could prove the groundwork for house building on the hill.
Katie Briggs, a Perth and Kinross Council planning officer, has expressed misgivings, pointing out "it is unclear" whether the route proposed is intended as access to a "possible future" development site.
She has lodged a letter with the council, stating: "Since the land this proposal would provide access to is out with the settlement boundary, and within the greenbelt and Kinnoull Hill special landscape area, any proposal for residential development would be contrary to the development plan.
"This area was subject to a residential development plan in 2011, which also had an access proposed from Fernhill Road. This application was refused by the council.
"The decision was appealed by the applicant but was dismissed at appeal.
"The appeal decision stated, 'given the steep rise up to the level of the road, the problem here is how to construct a safe junction without the need for an embankment – one which is so dominant as to be an eyesore'."
The council officer also says the area lies within a residential and conservation area.
"If it involves significant loss of trees this could seriously impair the visual and residential amenity of neighbouring properties and seriously harm the character of the area," she states.
David Beattie, of Bridgend, Gannochy and Kinnoull Community Council, said they have asked for more "clarification" regarding the details of the plan.
"As it stands it is much too vague. We will be very, very dismayed if this proposal leads to a further development in this area."
Martin Doherty, of Fernhill Road has opposed the plan. He states he is concerned over future use of Bellwood fields and claims the area is "populated" with diverse wildlife, including red squirrels, deer, buzzards, bats and birds.
Another neighbouring resident, John Ashworth, has also lodged an objection, stating: "There is no detail on the intended use of the fields if access is granted. The fields were previously described as areas of great landscape value."
Perth and Kinross Council's flooding development control has also highlighted that the access would cross the Barnhill Burn, "a medium to high risk of surface water flooding."
A spokesperson for Sir Brian said the plan is not an application to "build," but to put in a roadway for which he has right of access in his title deeds.
"The road will give him access to three fields in order to carry out regular agricultural maintenance," he said.