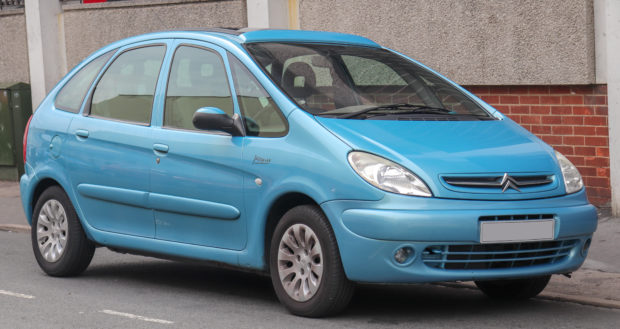 A joyrider who has a "deep-seated attraction" to cars has been banned again after literally being caught with his trousers down.
John Phillips – who was already banned for more than 100 years – was spotted on CCTV without his trousers, a court heard.
Perth Sheriff Court was told that Phillips's discarded trousers were found inside the latest car he had stolen and taken for a spin.
Depute fiscal Robbie Brown said: "The accused and the complainer had been at a party with others and they had all been drinking.
"At 8am she went to pick up her keys and found that neither her keys nor her car were there. The vehicle was later found abandoned.
"Items were found in the car, including a pair of trousers. CCTV footage showed the accused wearing the trousers and then not wearing the trousers, so they were able to say he had been in the vehicle.
"He was arrested and stated the keys were in his flat. When he was asked who had been driving his reply was 'no comment'."
Phillips, 29, of St Catherine's, Perth, admitted stealing a Citroen Picasso from Smilie Place in Bridge of Earn between August 12 and 13 this year.
He also admitted stealing a set of car keys and failing to give the police information about the driver of the vehicle, which was found on August 14.
Solicitor Paul Ralph, defending, said: "He clearly has a deep-seated attraction to motor vehicles. This is a pattern of offending."
Sheriff Keith O'Mahoney said: "You will be disqualified for 10 years, although that is academic since you are already disqualified for life.
"You have an extremely poor record for road traffic offences and I have no choice but to impose a custodial sentence." He jailed Phillips for eight months.
In May last year, Phillips was jailed for 13 months and given his third life ban when he admitted leading police on a high speed chase in a stolen car.
He had admitted driving dangerously and while disqualified in Blairgowrie on April 21 last year. He admitted driving at excessive speed, on the wrong side of the road and while weaving erratically as a marked police car chased him.
He also admitted having no insurance and failing to provide two specimens of breath after police found him slurring his speech and "appearing heavily intoxicated."
Phillips had been jailed for 12 months in October 2017 for his fifth dangerous driving conviction and had been released early from prison.