VIDEO: This Fife man has spent years transforming his loft into a model railway haven
By
Neil Henderson
September 14 2019, 8.54am
Updated: September 17 2019, 11.44am
A model train enthusiast from Kirkcaldy has taken his passion a stop further to become an online sensation from the comfort of his own loft.
David Watson, a Fife high school teacher, has attracted thousands of followers to his Youtube channel, which gives him the platform to broadcast regular film updates of his huge model railway network.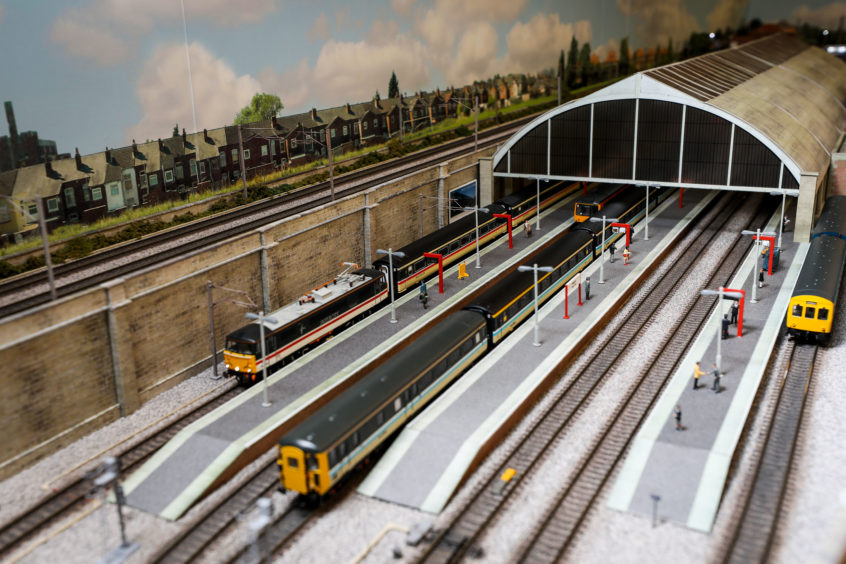 David's meticulous attention to detail has made him one of the UK's most revered model train experts with his 'how to do' videos watched by fellow model enthusiasts from around the globe.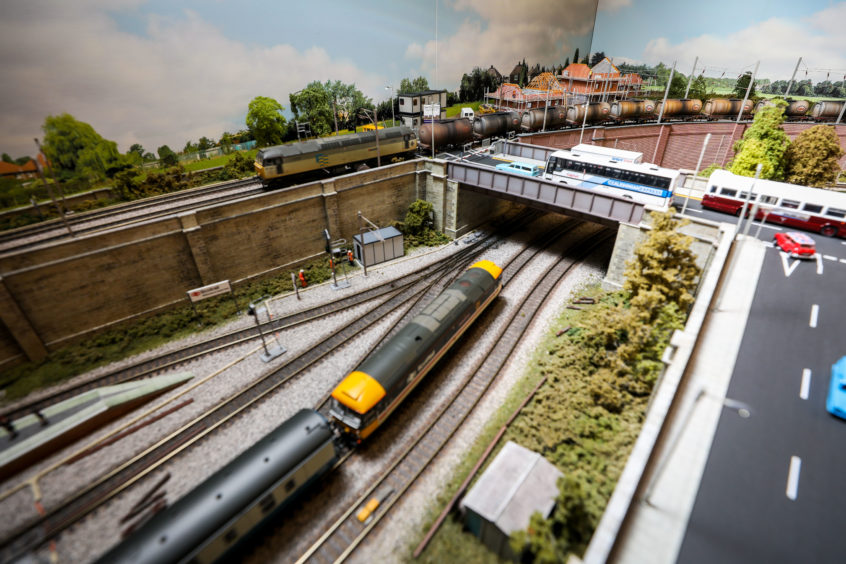 The 42-year-old started work on transforming the loft into a model railway lover's paradise seven years ago and has spent thousands of hours in his quest to create his dream track.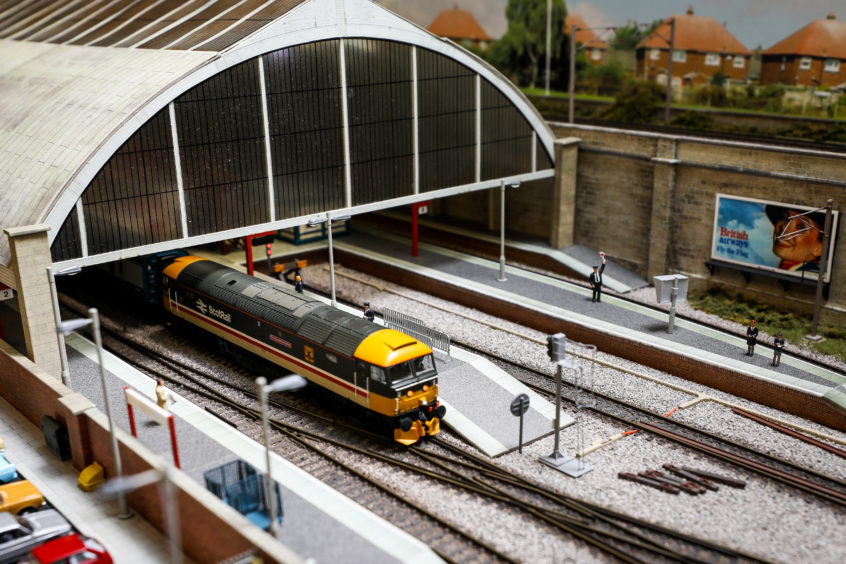 "My dad got me into model trains when I was younger enjoying the traditional Hornby train sets that thousands of youngsters have enjoyed over the years," said David.
"However, it wasn't until we moved here that I decided I wanted to create something on this scale so set about building this system."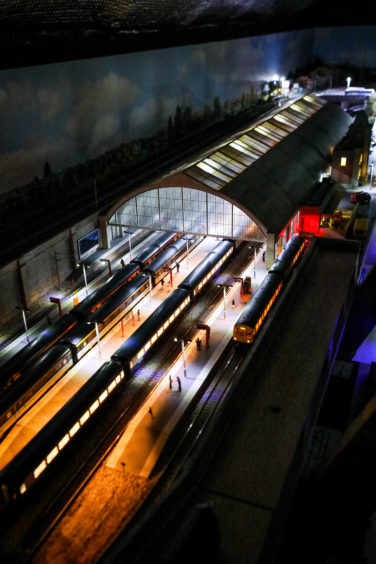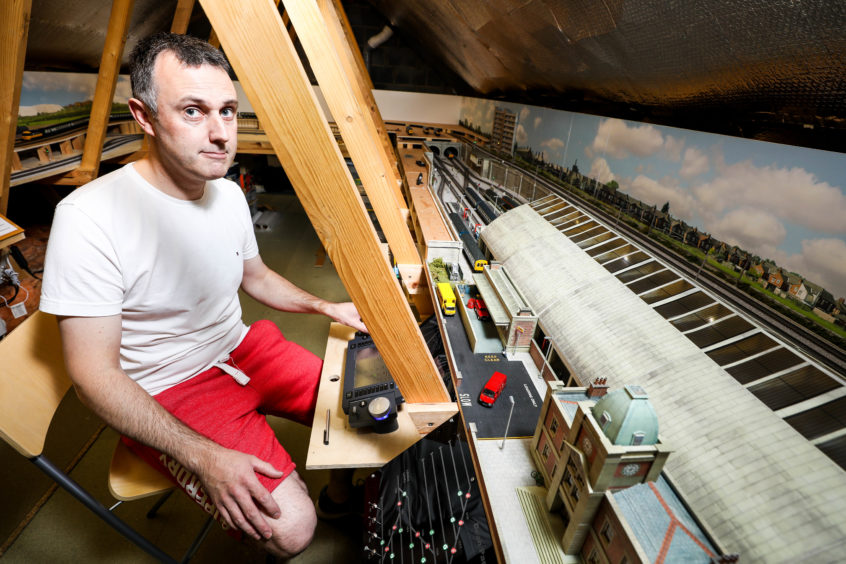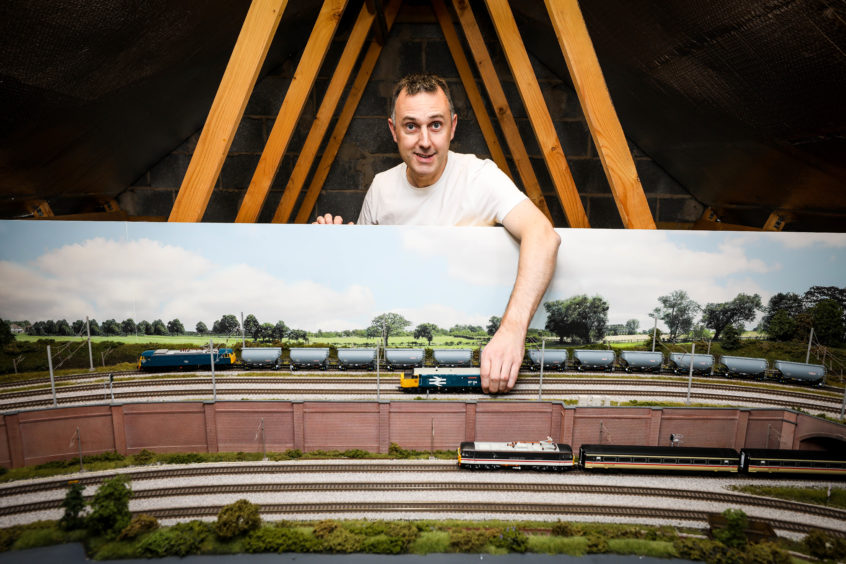 After studying old photographs, David has applied an almost forensic-like attention to detail to create an incredibly detailed set of 1/76 scale scenes  which include a station inspired by Edinburgh's Waverley Station in the 1980s, as well as a builders yard, street scenes and even a housing development.
As David's interest grew, so did his desire for perfection.
"The videos started out as a way of recording the progress, and to learn from fellow modellers, but that has since grown into an additional element of what I do," he said.
"Now I film tutorials and have over 18,000 subscribers to my Youtube channel, which is just crazy.
"People regularly contact me from around the world many from America, Japan and Germany where there are huge model railway scenes.
"I was once told I was 'driven by details' so I now use that a tag line in each of my videos."
With a track side grass verge taking as much as three months to complete, David estimates he has at least three more years before he's finished.
And asked how much it all cost, David is understandably guarded.
"I'm not sure how much I've spent but there'd not be much change from the price of a new family car."