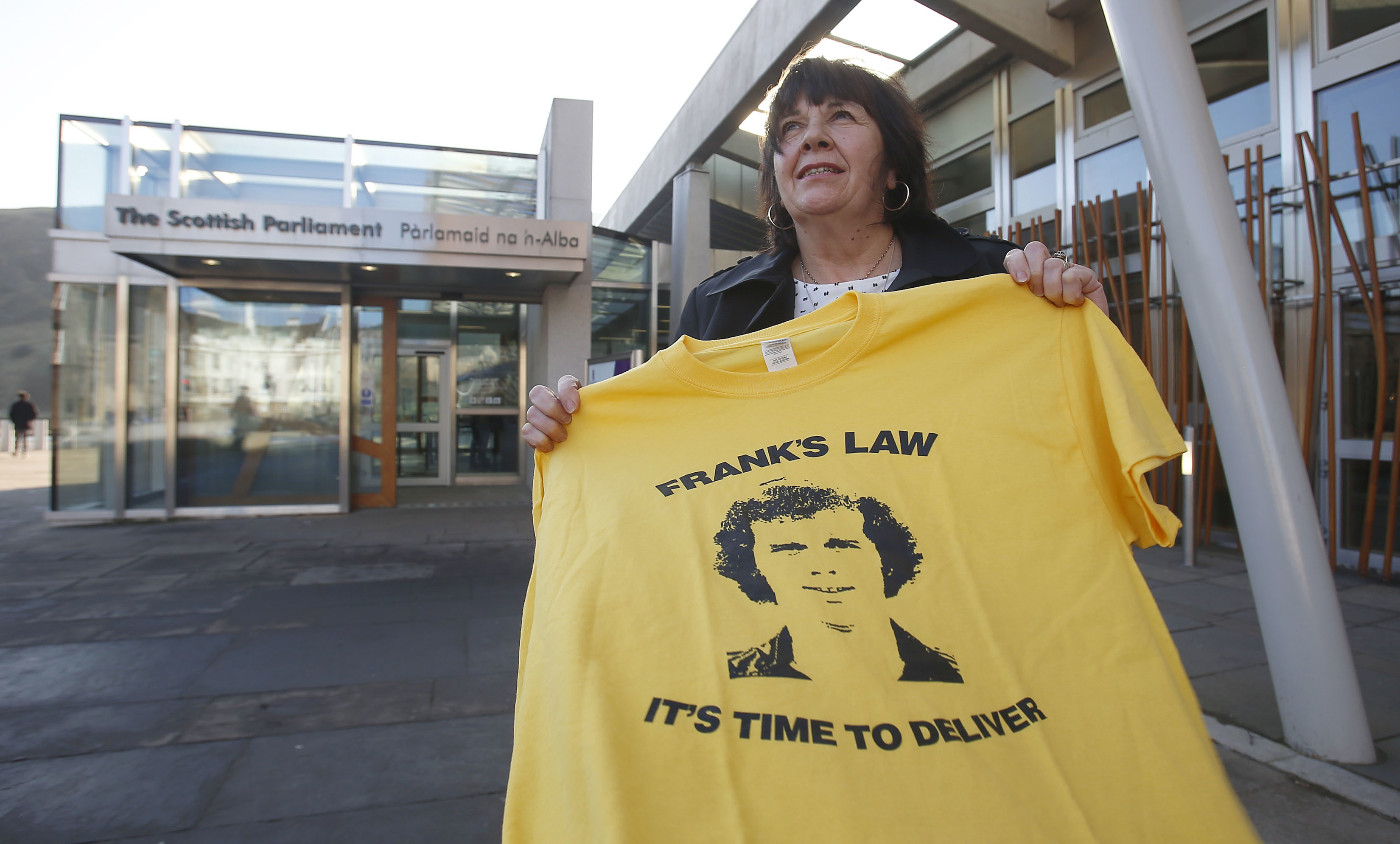 Campaigners have blasted the Scottish Government for "snail's pace" progress towards introducing Frank's Law.
Amanda Kopel won the fight to abolish care charges for under-65s with debilitating conditions in September.
The Kirriemuir resident's legendary Dundee United husband Frank, who had dementia, missed out on free personal care because he was deemed too young.
Despite a promise Mrs Kopel would be involved in implementation talks, she says she has heard nothing for five months.
Speaking at the end of last week, the award-winning campaigner said: "I don't even know if any such talks have even taken place; what I do know is that I haven't been invited yet to any of them.
"People who are still having to pay for their ongoing personal care and being told to hang on until 2019, who are living in hope, are asking me every other day, when is Frank's Law is going to be delivered?
"Sadly, I cannot answer them, not because I don't want to, but because the silence is deafening from the SNP regarding the implementation of Frank's Law."
Nicola Sturgeon signalled victory for the Frank's Law campaign, which was backed by The Courier, when she announced in her programme for government new legislation would be brought in by April 2019.
Miles Briggs, the Tory MSP who had drafted his own bill in case of government inaction, said: "Five months have passed since the First Minister made the announcement and yet the Frank's Law implementation group has not met once.
"I'm sorry to say that progress to deliver Frank's Law is progressing at a snail's pace.
"That is not acceptable and SNP ministers need to start focusing on what they were elected to do."
Frank's family was burdened with huge care bills because he was the wrong side of the 65. He died in 2014 shortly after becoming entitled to free care.
Health Secretary Shona Robison said the removal of the age restriction will help 9,000 families.
"This lead-in time will enable us to work with partners to shape implementation, enable assessment processes to separate personal and non-personal care to be set up, and the necessary legislative and guidance changes put in place," she added.
"Perhaps most importantly, working with local government and others to build up care capacity of properly qualified staff, so that no-one who is currently receiving care sees that diminished."