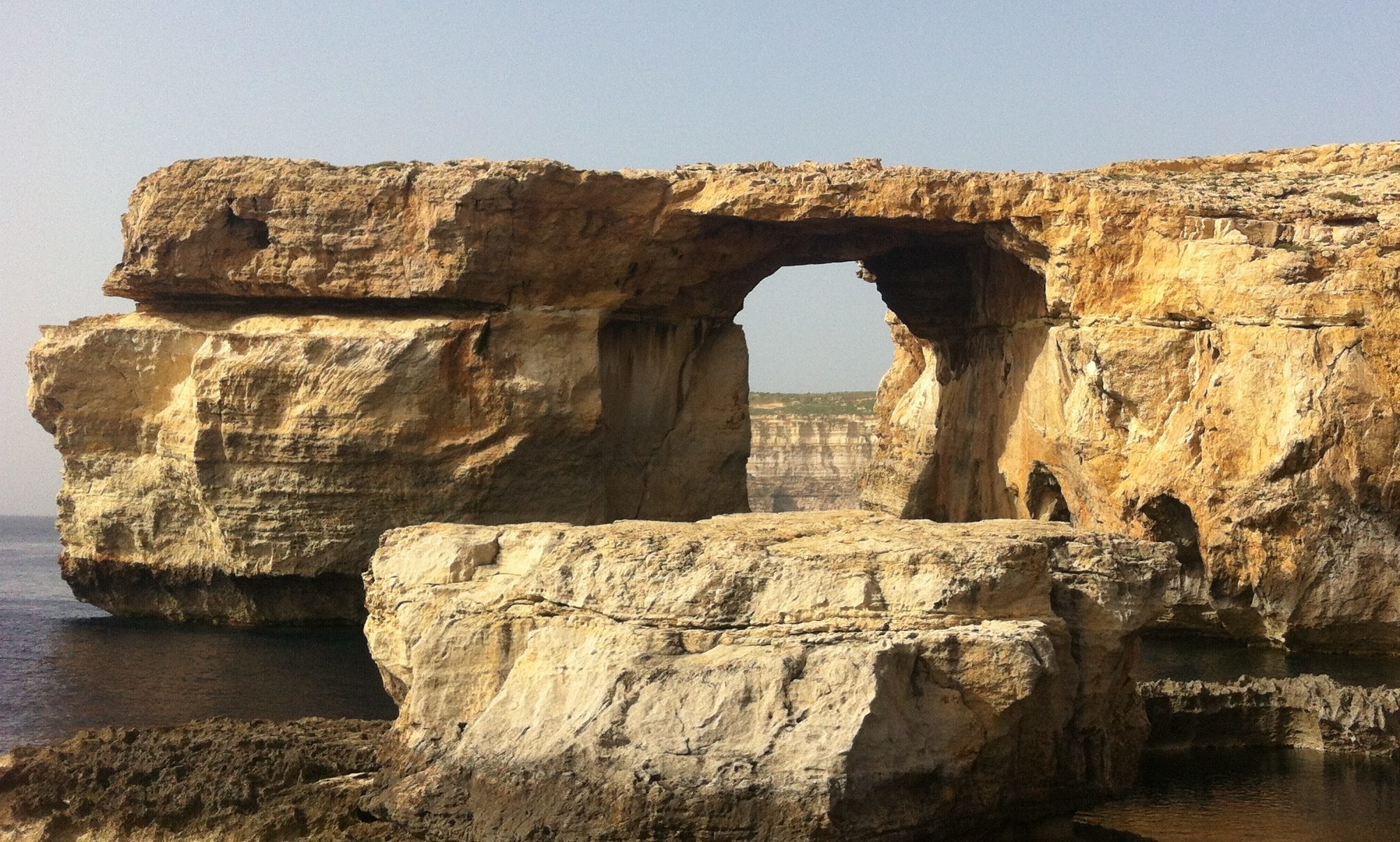 Malta's Azure Window, one of the world's most famous natural landmarks, has collapsed into the sea.
The news of Wednesday's collapse was confirmed by the country's Prime Minister Joseph Muscat and followed a spell of heavy storms in the area.
#Dwejra #AzureWindow site today. Picture by @Armed_Forces_MT pic.twitter.com/9reBk7nmr5

— Joseph Muscat (@JosephMuscat_JM) March 8, 2017
Remarkably, the storm appears to have removed any trace of the arch, also claiming the stack that most had assumed would remain standing even when the precarious arch roof finally fell.
The spectacular rock arch on Malta's sister island of Gozo was credited with playing a major role in attracting almost 1.8 million tourists to the country every year.
We are sad to say that the iconic Azure Window in Gozo has collapsed. https://t.co/NUFdtNtZJF

— Visit Malta UK (@VisitMaltaUK) March 8, 2017
It is a very sad day for Malta. The iconic Azure Window collapsed this morning, succumbing to the forces of nature and the passage of time. pic.twitter.com/ovc8Yj9gWH

— VisitMalta (@VisitMalta) March 8, 2017
It featured in many films and TV programmes, including the Game of Thrones and Clash of the Titans.
As a feature created by coastal erosion it was always known that it would one day succumb to the waves but the news of its demise has still shocked tourists across the world − many of whom have taken to social media to share their cherished photos of the arch.
A week ago at the #AzureWindow window Gozo pic.twitter.com/Py6hJ6WTeo

— Sandra Topley (@TopleySandra) March 8, 2017
The #AzureWindow window is no more. A recent peek before the collapse… #Malta #Gozo pic.twitter.com/AJSPRaEE96

— Josh Friedman (@FreeManReporter) March 8, 2017
https://twitter.com/agitdz/status/839559083002847233
Maltese authorities had tried to limit access to the Azure Window in recent years, aware that its erosion meant a collapse might have proved fatal for anyone risking walking across it.
However, its remote location on Gozo's western extremity meant permanent policing was impossible and people continued to cross the ledge and, in some cases, even jump into the water almost 100 feet below.