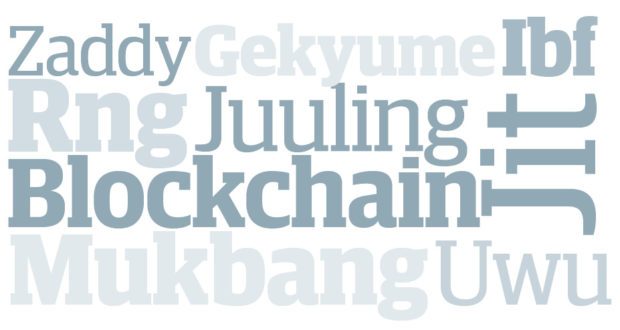 As young people spend an increasing amount of time online, gaming and on social media, it can often feel like they are speaking a foreign language to those around them.
Bemused parents and downright baffled grandparents can be found frantically searching definitions, in a bid to understand the slang spouted by their offspring.
Google has revealed its top rising words of 2018, showing those which were historically rarely searched, but became the most commonly requested definitions last year.
To make the cut, emerging words had to be uncommon until 2018, reaching the same frequency of searches as ordinary English words.
Unsurprisingly, words related to online fads, gaming and modern technology took top spots, including IBF (internet best friend) and mukbang, an online sensation of "mukbangers" being filmed eating huge volumes of food, the messier the better.
Men who have recently been described as "zaddy" will be pleased to know it is a new slang term for handsome and fashionable, while "jit" is the latest insult to refer to an an immature juvenile.
In 2017 non-binary was among the top rising definitions, reflecting an increase in people choosing not to identify with a gender. The previous year, "woke", a slang term to describe someone aware of discrimination and injustices, took the top spot. The rocketing number of searches for the word coincided with the global Black Lives Matter demonstrations and the start of the Me Too movement encouraging victims of sexual harassment and assault.
New words and definitions:
Uwu – A reaction to something extremely cute or an overwhelming feeling of happiness.
Mukbang – An internet fad. Viewers watch 'mukbangers' eating copious amounts of messy food while slurping loudly and displaying poor table manners.
IBF – "Internet best friend". Someone you only know online but developed a close friendship with and hope to meet in person one day.
Blockchain – A growing list of records, linked using cryptography.
RNG – A person being very lucky. Commonly used by gamers as a compliment.
Jit – A juvenile who does not know how to behave properly and needs to be more mature.
Juuling – A new version of smoking e-cigarettes or vapes, using nicotine cartridges called juul pods.
Gekyume – A word made up by rapper XXX Tentacion meaning a different or futuristic thought.
Zaddy – A slang term for a handsome, fashionable man.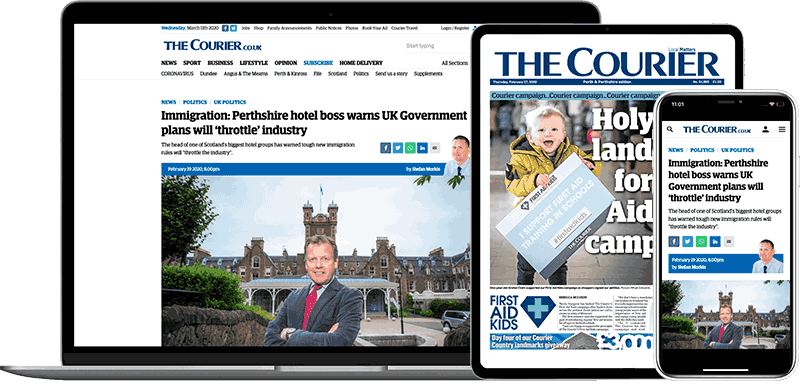 Help support quality local journalism … become a digital subscriber to The Courier
For as little as £5.99 a month you can access all of our content, including Premium articles.
Subscribe