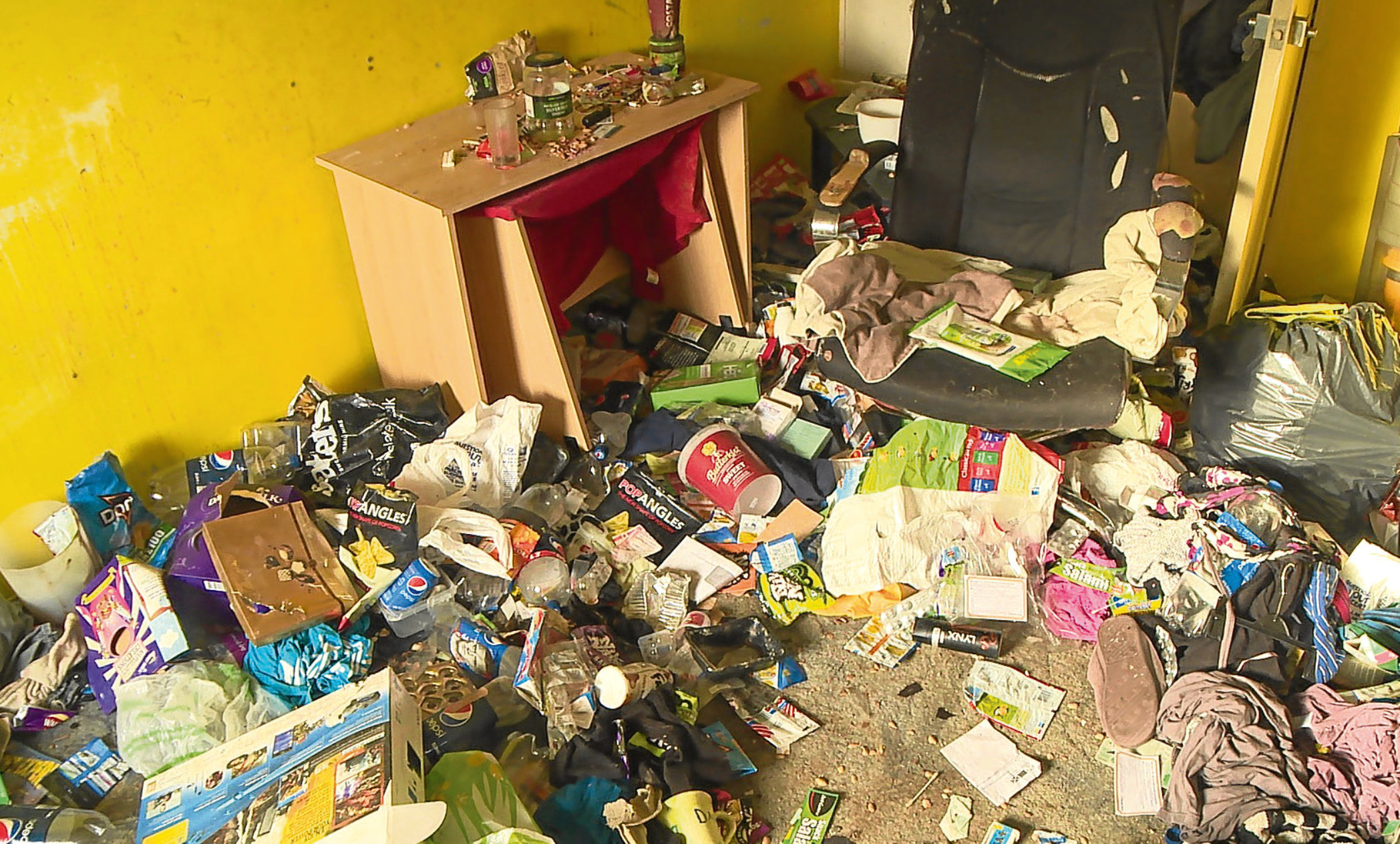 Sir, – The problem with fly-on-the-wall documentaries like the BBC's The Council is that the producer can be quite selective about which flies and which walls are highlighted (December 9).
Council staff do not spend all their time dealing simply with the disaffected and the foul-mouthed.
There is a positive side to their work which I don't think the programme really got to grips with.
It may not be good television simply to show the attractive parts of a local authority's work but I think presenter Dougray Scott could have been a bit more balanced in the way he showed Fife to the rest of the country.
Walls that did get coverage were on the stairwells on the interior of the flats at the Glenwood Centre in Glenrothes.
A sizeable amount of staff time and community effort seems to have gone into spending £300 on painting and brightening the place up. Had the producer delved a bit further he could have focused on Fife Council's disgraceful neglect of the centre as a whole.
The closure of the statutory library service in the complex, the empty shop units and the depressing north-facing facade of the flats, didn't seem to get a mention.
I agreed with the lady who said that spending £10,000 on the Macedonia precinct is simply not enough to tackle the problems of the area.
Some crumbs have been thrown to the local community but it cannot disguise the fact that, over the years, Fife Council has let it down badly.
Bob Taylor.
24 Shiel Court,
Glenrothes.
I was enriched by Scrooge
Sir, – I received a major shock when I visited Pitlochry Festival Theatre to see its current production of Scrooge.
I actually managed to spot some empty seats. It occurred to me that perhaps the people who had purchased tickets for these very seats had succumbed to some extremely virulent malady and had been, unfortunately, hospitalised
They certainly missed a wonderful evening.
In many ways, it was perhaps the best theatrical experience I have had in my many visits to the theatre dating back more than 50 years.
The sheer breadth of imagination, the wonderful attention to detail, the technical miracles, the slickness, the quality of the acting, singing and dancing left me in awe and moved me in equal measure.
It was also hard-hitting with a timeless and universal message with obvious contemporary relevance.
Scrooge certainly experienced a transformation on a staggering scale and I felt that I, at least for the evening, had been equally transformed.
Keith Panton.
10 Roslin Gardens,
Dundee.
Tribute to Alex Johnstone MSP
Sir, – Like so many people, I was deeply saddened to hear about the death of my friend Alex Johnstone MSP.
I had the privilege of knowing Alex for more than 10 years, having worked together in the Scottish Parliament.
Socially, he was the best of company. Many occasions we would meet in the bar where we would put the world to right.
He was also the first to put his hand into his pocket while talking in his inimitable Aberdeenshire accent.
He was, more importantly, an incredibly insightful politician who could digest information with amazing speed.
Former North East MSP Dr Nanette Milne frequently told me that she thought Alex had a photographic memory. I think she was right because it was clear from his speeches on a wide range of subjects from climate change to transport to rural affairs, he could deliver his contributions without prepared notes.
Not many politicians can do that. Alex also had an incredible ability to not irate political opponents.
They disagreed with him but very much respected his views.
He was not a tribal politician.
Clearly he felt he could sit down with a pint with people with different views. I can never recall him ever losing his temper in the chamber or elsewhere.
A friend of mine told me that when he was chairman of Edinburgh Conservative Students, Alex, despite being a North East MSP, would often step into the breach if a speaker had to cancel.
He so often gave up his time on weekends to appear at various events across Scotland.
I will miss him enormously and my thoughts are with his beautiful wife Linda, who Alex adored, and the kids which he worshiped and all his grandchildren.
Councillor Dominic RC Heslop.
Pentland Hills Ward,
Scottish Conservative and Unionist,
City of Edinburgh Council.
Store could do more for needy
Sir, – A week ago I was in the biggest supermarket chain doing my weekly shopping.
On entry there was a fairly big display with requests for donations of food and other goods for the foodbanks and to help the homeless at Christmas.
The volunteers standing by were so charming and enthusiastic it promoted a feeling of necessity and pleasure to donate.
So, after doing our bit and gathering up some of the necessities from the volunteers list to help out, I got speaking to one of them.
I said they would get a better response if they were present in the store more often, in other words, be in our faces and bring to our attention the plight of the homeless.
I was told that the supermarket allows only two stands a year but to their credit, the store makes a sizeable contribution according to what has been donated.
The volunteer then told me there is always a point at the store where all manner of goods can be donated. Where? I must have walked past it without noticing every time I shopped there, the collection point having no prominence.
Having thought about this, somehow a suggestion should be put to the managers. They have a public address system which they are quick enough to use to promote new technology lines such as phones.
What would it take for them to put an announcement over this medium to remind shoppers, particularly at this time of year, that there is a collection point, its whereabouts, and how much it would mean to others less fortunate to receive some goodwill.
Could this be a political issue?
Irene Thomson.
72 Glasgow Road,
Perth.