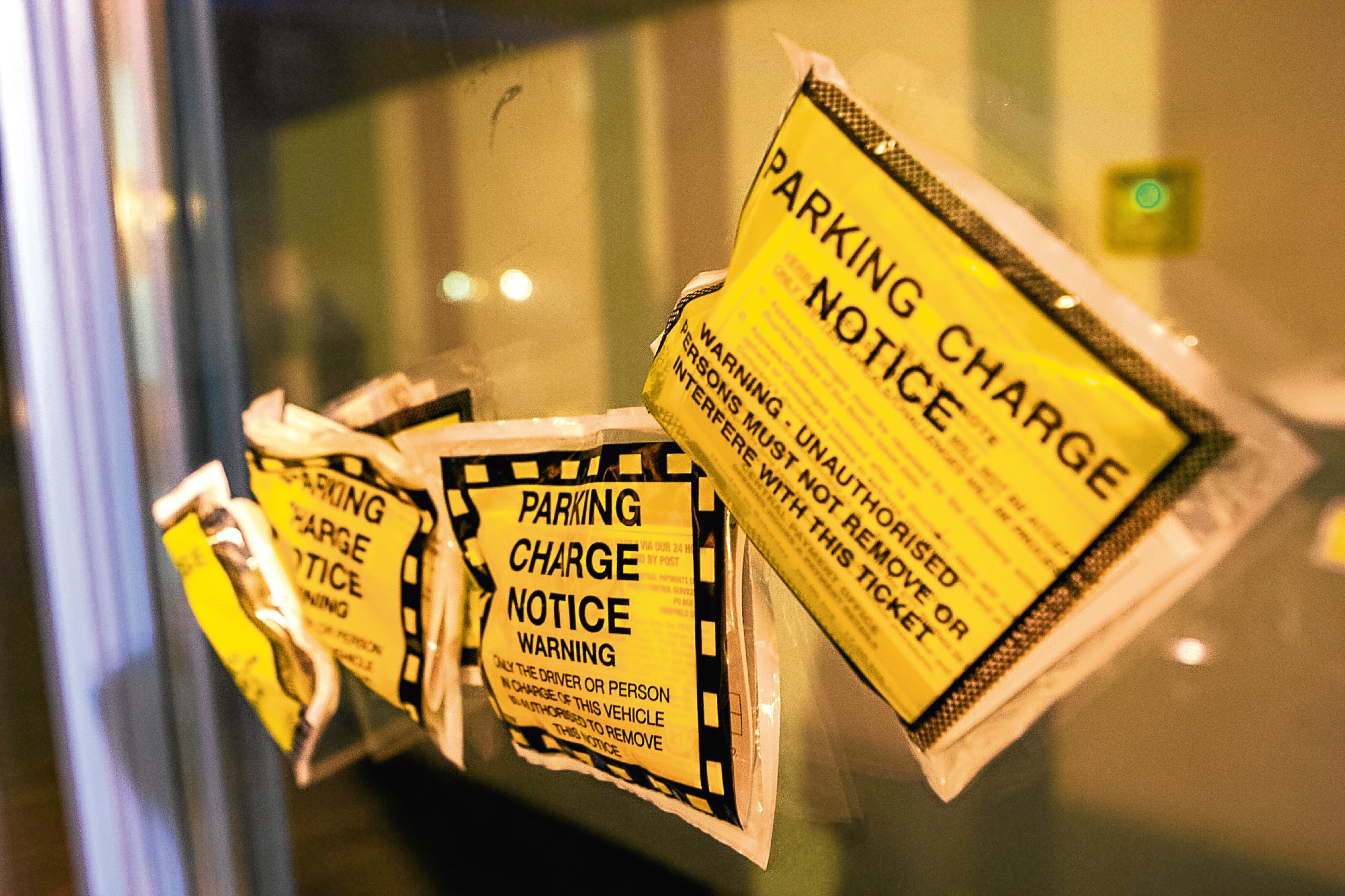 Sir, – As a blue badge holder, I regularly find myself falling foul of differing rules enforced by private parking companies (though always, it must be said, by companies with headquarters in England).
In Scotland, I am allowed unlimited free parking in council car parks and in on-street meter-controlled areas, but it is all to easy to forget, or miss, the small print when using private car parks.
I quote City Quay, Dundee, as an example, though I stress that I have had similar problems in Glenrothes and Perth and City Quay staff have always been very courteous and helpful.
Some years ago, if you parked in disabled spaces at City Quay you had to display a ticket, free, but only obtainable from a machine.
This was later changed so that you didn't need a ticket, just a blue badge, but then the last time I visited City Quay I was told that even in a disabled space, there are no concessions for blue badge holders and I must now pay and display.
Needless to say, I no longer visit City Quay.
Obviously I don't read the displayed terms every time I use a private car park and it is all too easy to fall foul of amended regulations and not all attendants are as courteous and helpful as those at City Quay.
If I have to go to Ninewells Hospital, Dundee, I prefer to park in the city centre and take a taxi.
It would be a great help if the regulations (not the charges obviously, just the rules) could be standardised across Scotland.
One cannot help but feel that sometimes these rules are there simply to generate some more penalty charge revenue.
Laurie Richards.
100 Crail Road,
Cellardyke.
A lot of fuss over trade after Brexit
Sir, – The concern about trade agreements after Brexit is exaggerated.
In 1972, I became CEO of a company that exported and imported musical instruments.
It had been trading with countries in Europe and Asia since the 1940s. Its principal partner was the USA.
EEC entry in 1973 created many problems, mainly with long-standing franchise and distribution agreements, and was a nuisance.
Supply will always meet demand worldwide, and governmental arrangements merely create obstacles.
Malcolm Parkin.
Gamekeepers Road,
Kinnesswood.
Women need self-confidence
Sir, – As a female of the species, I have lived for 70-odd years on this planet.
I have enjoyed being a woman and enjoyed the company of the opposite sex.
I have lived through the years of no political correctness and have managed to handle myself quite well in all circumstances.
A wolf whistle was taken as a compliment and recognised with a smile. Any unwanted approach was handled with humour or a glower.
At no time in my life was I slapped or patted, even though having been told I was a mildly attractive young woman.
I encountered flirtatious behaviour and felt flattered and in no way felt a lesser being for it.
I was also at all times modestly and smartly dressed.
I was told I had good legs and a good figure which meant I smiled shyly and went about my work with extra glee.
I am appalled as to just how far feminism has taken us away from common sense.
Ladies, self-confidence is the answer in your work and your behaviour.
If a man makes a stupid comment, just laugh and walk or just, for a moment, quietly stare at him.
Barbara Sturrock.
12 Invergowrie Drive,
Dundee.
Who was doing the day job?
Sir, – I see Caledonia's man in Westminster, Scottish Secretary David Mundell, was in Singapore to, among other things, give a lecture on how some repatriated EU powers could perhaps be devolved to Holyrood.
Although aware that a lecture on devolution principles from Mr Mundell would have had Singaporeans on the edge of their seats, I must ask: who was taking care of Mr Mundell's day job in absentia?
Malcolm Cordell.
35 Fort Street,
Broughty Ferry.
Scots may face trade tariffs
Sir, – Well over 80% of world exports and imports are transported around the world in standardised shipping containers.
The only deep-water ports in the UK that can accommodate the new super-size container vessels are in the south of England.
The economics of running these vessels dictate that they only call at one port per country and sometimes only one port per continent, with onward movement by road and rail.
The few Scottish container ports are not deep or big enough to accommodate modern container vessels.
Let's imagine the SNP's dream of an independent Scotland within the EU comes to fruition.
An English government could very easily charge a tariff on every container crossing the border in either direction, rendering our imports and exports prohibitively expensive in a world market.
Having put this hypothesis to a number of SNP candidates at all levels, I am surprised the above has not been considered or answers forthcoming.
Colin Topping.
Crathes Close,
Glenrothes.
Opportunities for children
Sir, – I was delighted to read that our friends in the Scouting movement are going through a period of growth and now have the longest waiting list in their history.
This is great news for those delivering youth work throughout the country.
The Boys' Brigade (BB), the world's first uniformed youth organisation and the movement from which the Scouts stemmed, is also working to grow its numbers via our One for All campaign.
Though new members have followed, there is still room for new members in many of our groups.
I would encourage young people to consider joining The Boys' Brigade, which affords its members similar opportunities and much more.
Our programmes are committed to giving children and young people the chance to excel in new skills or talents, to explore and to discover new things.
In joining The Boys' Brigade, not only would children be following in the footsteps of our founder and youth work pioneer Sir William Smith but an array of cultural icons including Sir Alex Ferguson, Kenny Dalglish, David Tennant and Dermot O'Leary.
As they, and 500,000 members in 60 countries over the 133 years can confirm: the adventure begins here.
Bill Stevenson.
CEO,
The Boys' Brigade United Kingdom and Republic of Ireland,
Carronvale House,
Larbert.