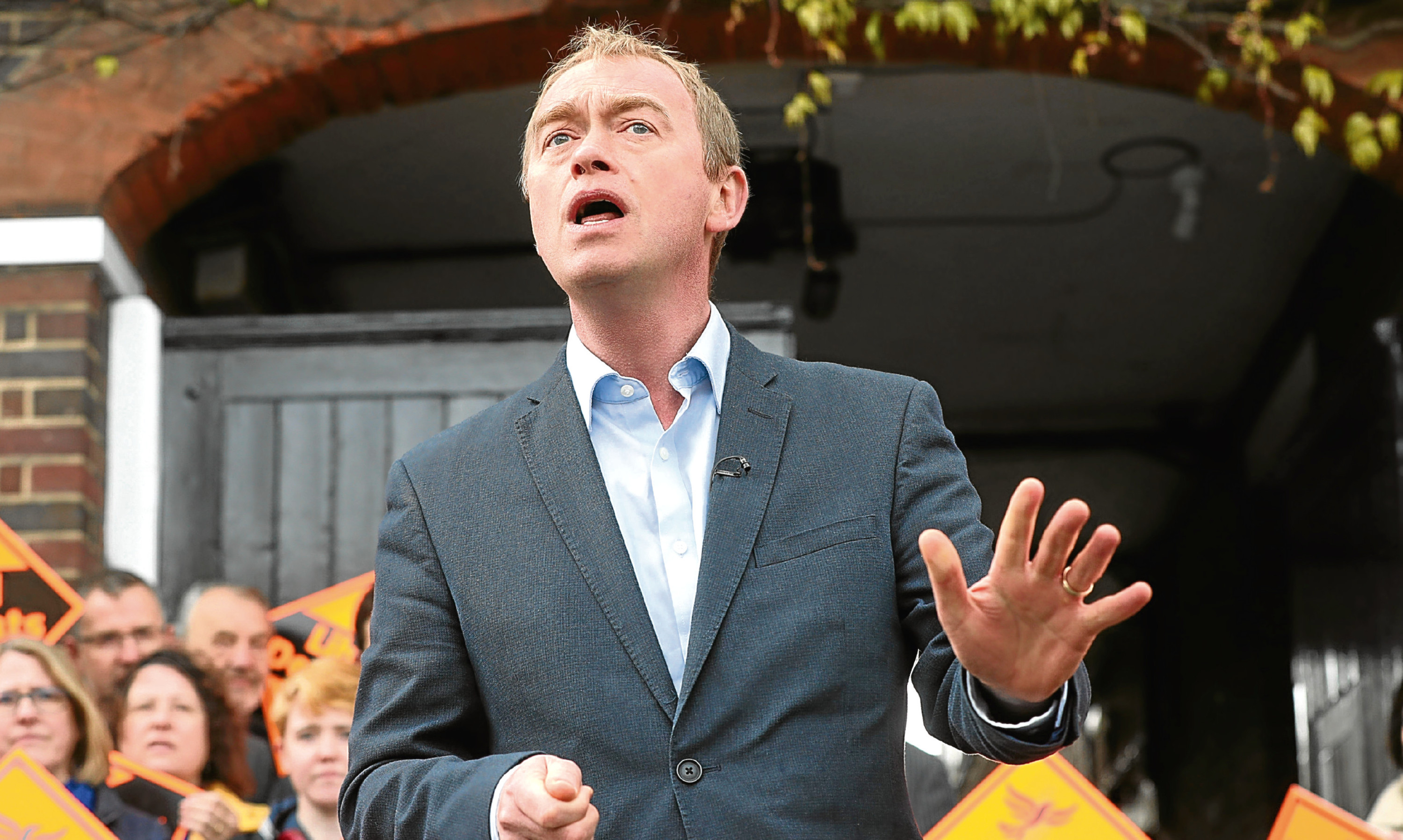 Sir, – Should our elected politicians be pressurised to declare where they stand on matters that relate to individuals and their private behaviour?
I was interested to see that Liberal Democrat leader Tim Farron was hounded at his election meetings to declare whether he thought gay sex was a sin (April 26).
Although he stated at first that he was getting a bit tired of that line of questioning, he eventually stated that he did not think it was.
I could understand his frustration over the matter and agree with his point.
It is surely not the job of politicians to delve too deeply into matters of private morality or theology.
More than half a century ago Lord Wolfenden was asked by the government of the day to produce a report on the law and homosexual activity.
Some of the words of that report became famous such as "there must remain a realm of private morality that, in brief and crude terms, is none of the law's business".
He went on to declare that what happens between consenting adults in private should remain just that: private.
It is perhaps the job of politicians to try to ensure that the right to privacy and protection from victimisation is maintained.
It is not their role to try to justify on a public platform whether private sexual behaviour is sinful. Mr Farron came under undue pressure from the gay-rights lobby to state a personal position.
We are on very dangerous ground if we allow that method of campaigning to become part of standard political practice.
Bob Taylor.
24 Shiel Court,
Glenrothes.
We are too free with benefits
Sir, – At First Minister's Questions on April 25, Nicola Sturgeon, expressed contrived rage at what has become referred to as the rape clause. What's the truth?
This legislation was rolled out into law in 2015 by then Chancellor George Osborne.
The purpose was to cap tax credits to the first two children, exempting mothers who delivered multiple births and those who had been raped.
Rape is a particularly horrendous crime, the effects of which are life long for the violated female, of that there is no doubt.
It was for this reason the sympathy of parliament called for the inclusion of the amendment, even though the number of raped women falling into this category is estimated at 1.25% of the total offended against.
The notion these women would suffer unwarranted, intrusive and traumatising interviews by DWP staff is a nonsense.
Such information as required could be provided by other sources and relayed to DWP.
What is unpardonable is Nicola Sturgeon has been aware of this cap since 2015.
The SNP had power to amend or remove the cap. They chose not to, preferring to berate the Tories as the nasty, uncaring party.
It is only fair and reasonable that parents who seek to enlarge their family must accept financial responsibility for doing so.
It is not for the state to bankroll them. This attitude is a leftover from the more generous benefit culture we can no longer afford.
AG Walker.
Puddledub Cottage,
Guthrie.
Problems of promiscuity
Sir, – In view of the forthcoming general election, I would like to cast a vote for a party which would, in its manifesto, include some form of control over promiscuity.
I know the Tories have made a rather clumsy attempt to deal with the problem, however, the difficulty arises before the birth when fathers and mothers, who probably may not have had even a brief relationship, conceive their child. Mothers are allowed to register the birth without providing the name of the father.
In this situation it is most unlikely the authorities will have any prospect of raising money for the upkeep of the child with the obvious burden falling on the state.
I have no desire to punish the many hundreds, perhaps thousands, who are born out of wedlock but surely something should be done to make the prospective parents aware that the state cannot continue to provide a lifetime of care.
Somehow they ought to be made aware of their liabilities if they do not use some form of birth control.
AA Bullions.
6 Glencairn Crescent,
Leven.
Has Green Party sold its soul?
Sir, – SNP MP Tommy Sheppard urges Green candidates not to split the nationalist vote by standing in seats where the Tories have a chance of winning.
I suppose why not: from the SNP's perspective, all's fair in love and war. After all, the SNP owes its Westminster success to a divided unionist vote.
But with Scottish Green co-convener Maggie Chapman already expressing enthusiasm for such an approach, what does this say about the Greens?
Let's remember the SNP wanted to build the economy of an independent Scotland upon fossil fuels. It has an environmentally damaging strategy of reducing Air Passenger Duty to increase massively the number of flights into Scotland.
So are the Scottish Greens now largely fixated upon shoring up the SNP? And are their once unquestioned environmental credentials subjugated to supporting the SNP's raison d'etre – the break up of the UK?
Martin Redfern.
Merchiston Gardens,
Edinburgh.
Scare stories by Ms Sturgeon
Sir, – First Minister Nicola Sturgeon's latest line of attack is to claim that a Conservative Government would be able to do what it liked to Scotland if it got an enhanced majority.
The implication is that Scotland would be clobbered by a Tory Government.
Where did this persecution complex come from?
What justification is there for Ms Sturgeon's claim that Scotland would be under attack/victimised if Theresa May achieved a clear majority?
This is all part of the victimhood narrative that the SNP has instilled in broad areas of Scottish society through its mendacious propaganda.
It is another version of the Tory bogeyman myth.
To use a favourite SNP term, all Ms Sturgeon is doing is scaremongering.
She is doing this because, at last, she is on the defensive, facing losses in the June general election.
Anyone who believes her has swallowed SNP propaganda whole.
Jill Stephenson.
Glenlockhart Valley,
Edinburgh.