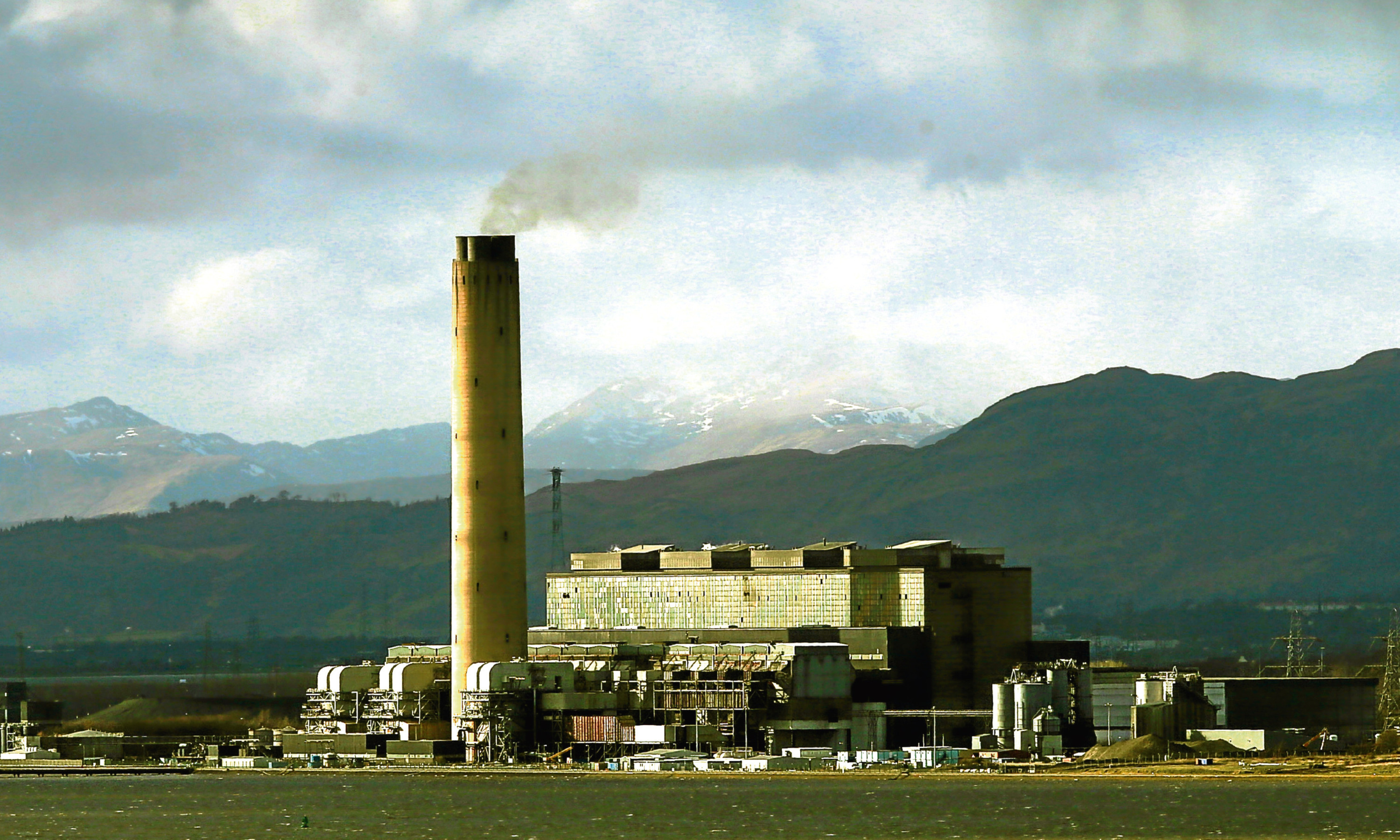 Sir, – It is becoming more and more evident that our politicians are not genuinely concerned about the crucial issues surrounding our future (and increasing) need for dependable supplies of energy.
The latest example comes from Australia, where the government now wishes to cancel closure of the Liddell coal-fired station in New South Wales.
This should be of direct interest to us. Liddell generates almost as much electricity as did Longannet, and both stations were opened at the same time.
Whereas we were daft enough to close Longannet (as well as Cockenzie), the Aussies have decided that Liddell must be kept going.
And the simple reason is they have realised that all the 'greenie 'plans for renewables will not even cater for our ever-increasing demands for electricity, far less our existing base-load requirements.
Thus, Australia, like many other advanced countries, has woken up to the simple fact that coal must play a major role in keeping our lights on.
If we had grown-up and sensible politicians, that same thinking would apply; and we are ideally placed in central Scotland to revive our coal industry as a fuel supply for a new power station.
Jim Parker.
Scottish Mineworkers' Consortium,
9 Banchory Green,
Collydean,
Glenrothes.
Public disdain for field sports
Sir, – Rarely does a correspondent get his narrative as wrong as Derek Farmer did (September 9).
Initially he asserts that shot game birds are "not thrown away."
This is demonstrably incorrect as the Daily Telegraph's food correspondent, Xanthe Clay, is on record as saying that 10,000 tonnes of pheasant are thrown away every year.
This translates to an estimated 10 to 12 million birds. The public would appear to display its disdain of field sports by boycotting pheasants.
He asks what the difference is between shot birds and animals dispatched in abattoirs. The difference is in the safety of the food.
In 2012 fragments of lead shot forced the Food Standards Agency in both England and Scotland to warn frequent eaters of game, pregnant women and children under five, to eat only limited amounts of meat from animals and birds which have been shot.
Grouse are also subject to a variety of chemicals during the close season.
Mr Farmer then inquires as to who will sustain the landscape should field sports be outlawed? He ignores the substantial input, via tax breaks and subsidies, of the taxpayer who thus unwittingly, and often unwillingly, help to maintain the current regime.
If foxes do require to be culled in the short term there are less cruel and more effective forms than having men, women, horses and dogs riding chaotically across the countryside disturbing everything.
This often culminates with the animal being torn from limb to limb and suffering great agonies. This is the 21st century, Mr Farmer, welcome to it.
George Murdoch.
4 Auchcairnie Cottages,
Laurencekirk.
Improved rail link essential
Sir, – So far the new Queensferry Crossing has been less effective than the existing road bridge, with long queues southbound.
Early sightseers have not helped, but the basic problem of living north of the Forth will continue for as long as there are only two southbound traffic lanes.
The new crossing will mistakenly encourage more development in Fife, as did the existing bridge, making traffic even heavier.
An improved rail link for commuters, to cover Dunfermline and Kinross, is now essential.
Malcolm Parkin.
Gamekeepers Road,
Kinnesswood,
Kinross.
Finding a safe place to gamble
Sir, – I refer to the comments by Jenny Gilruth MSP (September 7) in response to figures released by the so-called Campaign for Fairer Gambling (CFFG).
Your readers should know that the CFFG is not an impartial charity; it is a lavishly funded private company established by a Las Vegas based casino games inventor.
Who are they to tell betting shop punters in Fife — the vast majority of whom play for fun and play responsibly — how they should spend their money and leisure time?
Betting shops are the safest place to gamble on the high street because of the extensive responsible gambling measures they adopt, many of them unique to bookmakers, and because of the 5,000 employees in Scotland who are trained to help anyone who may be developing a problem with gambling.
Gaming machines were introduced into betting shops more than 15 years ago.
Over this period, problem gambling has remained static across the UK, and actually fell in Scotland in 2015 to 0.7%.
We are encouraged by these figures but not complacent and will continue to lead industry efforts to reduce problem gambling.
It is worth noting that FOBTs account for only 13% of gambling spend in the UK. Gamblers spend seven times more money on other gambling products, often in venues that lack our tight controls and trained staff.
Targeting a single product in betting shops will not reduce problem gambling but will cause huge economic harm and force thousands of trained staff out of work, including many in Fife.
Donald Morrison.
Association of British Bookmakers,
25 Buckingham Palace Road,
London.
Power of SNP PR machine
Sir, – So Alex Salmond, tells us what we already know: there will not be a second separation referendum before the next Holyrood election in 2021.
The United Kingdom government has made clear there will not be another referendum until after 2021, however, much foot stamping takes place at Bute House. And importantly the majority of Scots endorse Westminster's view.
The SNP insists because the UK is leaving the EU then Scotland must leave the UK.
However, the ongoing decline in SNP popularity at the polls suggests that most of us do not buy into this tortuous non-sequitur.
So is Mr Salmond's latest prediction correct? That depends on whether the nationalists can secure a majority in Holyrood in 2021.
Right now, it looks far from certain but then again, never underestimate the power of the SNP's PR machine.
Martin Redfern.
Woodcroft Road,
Edinburgh.