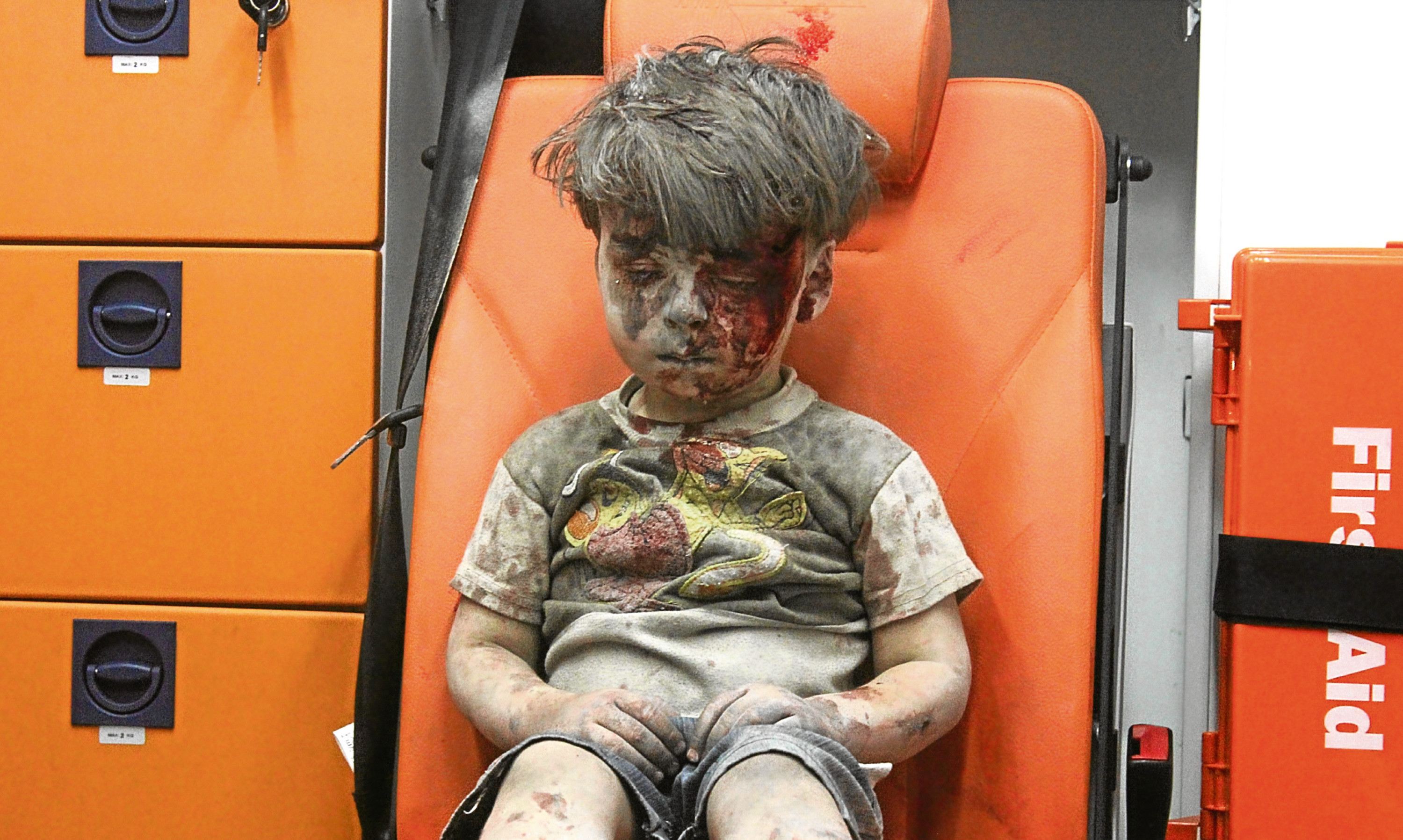 Sometimes we use the word "adult" as an adjective when we mean thoughtfully mature and sometimes. when I hear it used that way, I think the English language has taken leave of its senses.
For sometimes, the unfeeling stupidity among adults of the human species drops my jaw in mute incomprehension.
Consider, for example, that single day in which the consequences of being adult daubed newspapers and television screens with the names and the images of Omran Daqneesh, aged five, of Aleppo, Syria and Dexter Neal, aged three, of Halstead, Essex.
In their very different corners of this increasingly baffling world, these two boys were driven to two very different hospitals on the same day. Their photographs have come to symbolise their different fates.
Omran Daqneesh sits on an orange seat staring at the camera. He is just a boy in a T-shirt and shorts. He has just been "rescued" from a bomb site. He is in a place beyond tears.
He is grey from head to toe, coated in that unique pallor achieved by almost drowning in clouds of tiny particles from an exploded building.
The only other colours are the orange of the seat and ambulance fittings and a patch of smeared red that covers much of the left side of his face.
On television, he is seen wiping his left eye with his left hand and when he realises that what he feels there is blood, he looks hesitantly for something to wipe his hand on and then uses the seat he is sitting on.
We don't know yet what has happened to Omran Daqneesh.
We do know what has happened to Dexter Neal. He died.
His photograph could not be more different but that is because it was taken before his ordeal began.
He too sits on a seat but his is on a toy tractor. He looks at the camera but he is smiling. He too is just a boy in a T- shirt and shorts but he looks happy.
Dexter Neal was heard screaming as he was being killed by a neighbour's pet dog.
How long do you suppose we will remember these boys' names?
Do you, for example, recognise the name Aylan Kurdi?
No? He was the three-year-old Syrian boy washed up dead on a Turkish beach last September.
His family were fleeing from the same war that blew up Omran Daqneesh's house.
It is time we stopped blaming religion for what is happening in Syria, for what has just happened to Omran Daqneesh and Aylan Kurdi.
God, or Allah, or whatever deity the warring parties subscribe to, has not caused this. Adults have caused this. Grown men and women – mostly men – who don't give a damn who gets hurt.
And if it strikes you as fatuous to compare the casualties of war in Syria with the casualties of attacks by pet dogs on the streets of Britain, consider this – the suffering of the victims is comparable, from scars to being walking wounded to deaths.
The way we treat them is comparable – a photograph on the screen or the newspaper page. Or just type "the boy wash…" into your search engine and watch aghast as the line completes itself to read "the boy washed up on the beach".
Exactly the same thing happens with the boy in the ambulance, the boy killed by the dog…
Each of those three, incidentally, is one among thousands. Children should not die at the hands of adults who pursue unthinking obsession, whatever the nature of the obsession.
The remarkable part of all this is that there are those – adults, grown men and women who do give a damn – who are willing to stare down the offenders and reach out to the victims.
Adults at war routinely interchange the words "hero" and "soldier". We do it ourselves. But the real heroes are the ones who deal with the consequences.
I can't get those three photographs out of my head – the boy in the ambulance, the boy on the beach, the boy on the tractor.
I can't distinguish between adults who, in their various ways, ensured those photographs would be daubed across their television screens, their newspaper pages, their computer screens but not their consciences.
And the English language needs to take that dictionary definition of "adult" that reads "thoughtfully mature" and strike it from the record.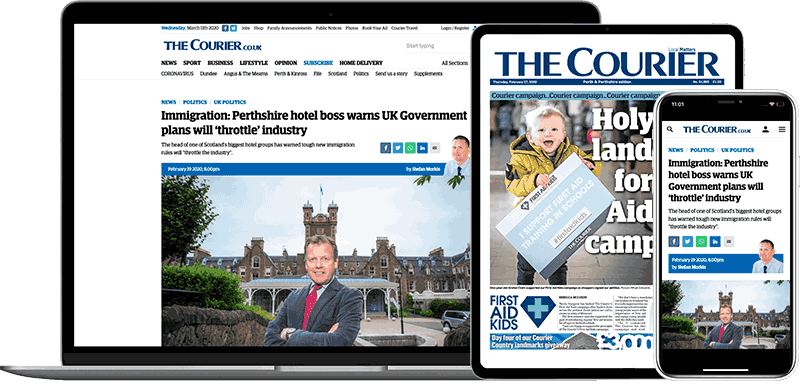 Help support quality local journalism … become a digital subscriber to The Courier
For as little as £5.99 a month you can access all of our content, including Premium articles.
Subscribe