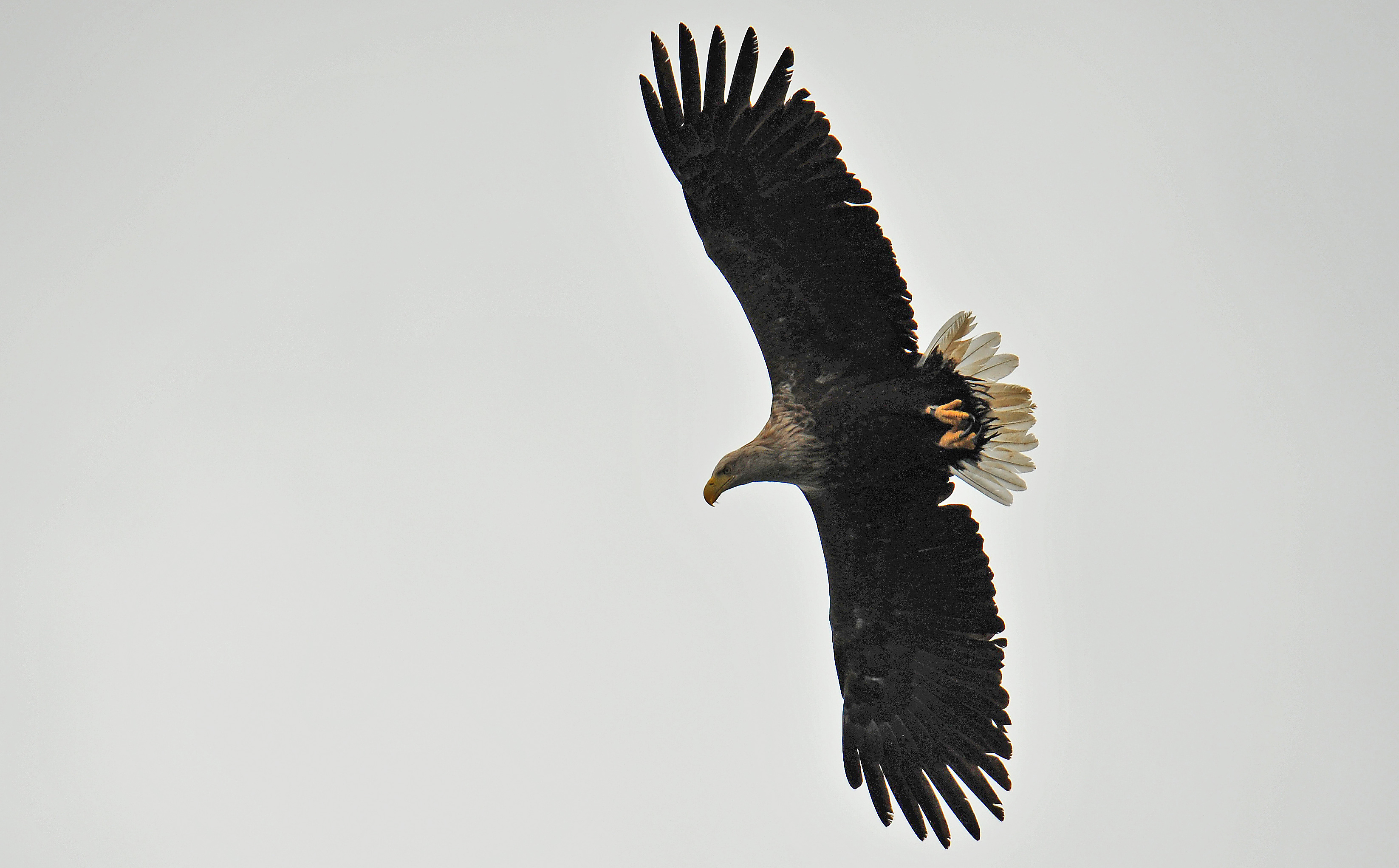 I first came across the expression "let wildlife manage wildlife" in a book by the American wildlife artist and writer David M. Carroll.
What he wrote was this: "The term 'wildlife management', often used in the environmental polemics of the day in reference to human manipulations, is an oxymoron. We should have learned long ago to simply leave the proper natural space, to respectfully withdraw and let wildlife manage wildlife."
The form of words and the sentiment so appealed to me that I quoted the passage in my book about beavers, Nature's Architect, and added the following observation: "Let wildlife manage wildlife. It remains the unshakeable foundation stone on which my core philosophy has been constructed. In Scotland more than most places, we have demonstrated that in the matter of wildlife management the track record of our species is one of far-reaching and spectacular incompetence.
"The Victorians ushered in new perversions and depravities and achieved the nadir, and evidence of the chill hand they brought to bear on nature still pervades the air in the 21st Century, still poisons the land with its prejudices, and still calls it wildlife management."
"Non-lethal management"
Twice in the last month, Scotland has reverted to type, succumbing to the apparently irresistible temptation to meddle, to manipulate, to "manage" wildlife. Both instances concern eagles.
Firstly, Scottish Natural Heritage has issued a licence to Forest Enterprise Scotland to fell two trees near a sheep farm in Argyll where there have been complaints about predation on lambs by sea eagles. Both trees have accommodated sea eagle nests, and the decision to fell them is part of a trial on certain farms in Argyll and on Skye in which "non-lethal management approaches" will be used to discourage sea eagles and to protect sheep. Other tactics will include scaring the eagles with lights and noise.
Think about this for a moment. SNH – wholly funded by the Scottish Government, and whose primary purpose is (in its own words) "to promote, care for and improve our natural heritage" – has approved the felling of two sea eagle nest trees…TO PROTECT SHEEP.
The sea eagle has the highest level of legal protection in UK law under the Wildlife and Countryside Act. It is also on the red list, the highest conservation priority for native birds. There are fewer than 120 breeding pairs in Scotland, and its deliberate extinction – achieved by landowners and land managers – was only 100 years ago.
Frail
Just because they are much more visible in some parts of the country than at any time in living memory does not alter the fact that their grasp on survival is still a very frail one, and not least because that Victorian hangover still afflicts keepering practice in too many parts of the country: it shoots and poisons before it thinks.
Yet here we are, compromising our most stringent laws, cutting down nest trees and devising scare tactics, as part of conservation policy, because a small number of sea eagles kill a small number of lambs. Why is it that every time farming or estate policy comes into conflict with nature, we insist on compromising nature, instead of insisting on more sympathetic land use?
Sheep farming is mostly environmentally disastrous, and mostly it is propped up by subsidy. There are far better, far more environmentally considerate ways of managing land than farming sheep. Why does the Argyll and Skye trial not promote those? Why not try to change the behaviour of land managers instead of trying to change the behaviour of wild birds?
The second instance of manipulating eagles is a very different kind of intervention. The South of Scotland Golden Eagle Project involves taking chicks from Highland eyries, hand-rearing them in captivity until they are fledged, and releasing them in the south of Scotland to try to boost the population there.
This makes no kind of conservation sense to me, at all. Historically, and up to the present day, golden eagle populations in the south of Scotland and the north of England have struggled. Today, it is arguably less suitable than it has ever been, thanks to the proliferation of windfarms, blanket forestry, sheep, and those immoveable, twin barriers in the way of expansion: the heavily populated central belt to the north and the sheer volume of people who use the mountains and hills of the north of England.
Questionable thinking
On the other hand, the Highlands and Islands of Scotland are a golden eagle stronghold, where the species prospers despite illegal persecution. It is questionable conservation thinking, to say the least, that has the potential to weaken such a stronghold in order to fuel the high-risk endeavour in the south of Scotland.
Why do we think we know so much better than nature? Let wildlife manage wildlife. Watch nature and listen to what it is trying to tell us. And may your portion of the sky be graced by eagle wings.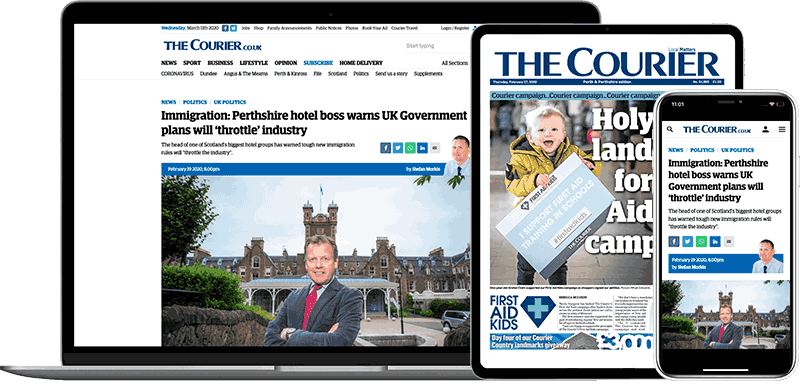 Help support quality local journalism … become a digital subscriber to The Courier
For as little as £5.99 a month you can access all of our content, including Premium articles.
Subscribe