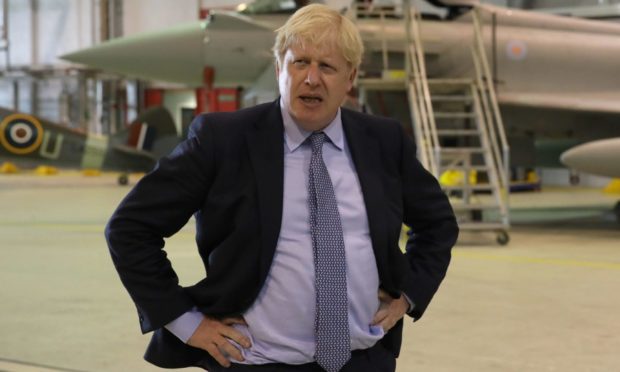 Sir, – The first duty of the UK Government is to protect its people and if a foreign power (the EU) intends harm, then breaking international law is the least it should do to protect the citizens of the UK.
All this nonsense concerning the breaking of international law is just that, political babble.
Laws, local and international, are broken regularly and usually for very good reasons.
In this case, if the UK allows the EU to bully it then it is the people of the UK who will suffer.
The EU has always intended harming the UK for voting Leave, a reported statement from Jean-Claude Juncker (ex EU president) during 2016 is evidential proof when he issued an order to stop Brexit negotiations. That has been the EU's mindset during this entire saga – they are desperate to punish the UK and will stop at nothing. Neither should our government falter, to protect its people.
So three cheers to Boris Johnson for standing up to the EU bully boys and the treacherous Europhiles in our own country.
Stan Hogarth.
Young Street,
Strathaven.
A reasonable resignation
Sir, – Lord Keen has resigned as Law Officer reporting on Scottish Law to the UK Government.
It is not reasonable for a Law Officer to try to defend a piece of UK legislation which breaches an existing international treaty.
By 'reasonable' it should be understood that this goes against the very fibre of an honest lawyer's being.
Lord Keen is highly respected as a Law Officer, having taken on several difficult cases in his career.
It says much about the strength of character of Lord Keen that he has stood down from his position as Advocate General, but more, the next person taking this job will be 'smeared' and tagged with the label that he is less than upright or more malleable than Lord Keen.
This is an effective devaluation of the role of the chief Law Officer knowledgeable on Scots Law that reports to the UK Government.
Lord Keen's successor will see his post devalued prior to starting, by virtue of this issue.
Isn't this just typical, Scots Law devalued within the UK Government?
If the head honcho Scots lawyer thinks this Internal Market Bill breaking international law is untenable, why doesn't the Attorney General and Solicitor General for English Law not also resign?
What are the differences between Scots and English Law that causes one person to resign and the others not so?
Alistair Ballantyne.
Birkhill,
Angus.
Honourable they are not
Sir, – As Boris Johnson's premiership lurches from one chaotic disaster to another, the latest one on breaking international law over the Brexit deal he signed is by far the worst example of how Conservatives operate.
How can they be honourable people when they sign a deal then tell the whole world they are going to break it.
Lord Keen resigns over the matter, placing Douglas Ross and the spineless six other Scottish Tories in an untenable position.
Look out Scotland if this bunch are prepared to break international law without blinking an eye.
It is not much of a leap of faith to think that they will drive the proverbial bus through the devolution agreement that 74% of Scots voted for.
This bunch of incompetents make snake oil salesmen look honest.
Bryan Auchterlonie.
Bluebell Cottage,
Perth.
SNP can't get no satisfaction
Sir, – With a report into public services showing that satisfaction has fallen dramatically from 2011 to 2020, is it a case that the SNP have not aimed to improve them?
Satisfaction in public transport has fallen from 76% to 68%.
The SNP policy on public transport claims they have invested almost £250 million per year with £200m of that going on the concessionary travel scheme in 2018-19.
Do they not realise that trying to win votes by offering 'freebies' does not create a good service?
Investment in infrastructure and reliable bus/train services is what will increase satisfaction across the board.
If only the SNP realised that if they made a success of Scotland, they might create a better society for us to live in now rather than promising us everything will be so much better if we could only leave the United Kingdom.
Jane Lax.
Pine Lodge,
Craigellachie.
Poor losing out over TV licences
Sir, – I cannot be the only one disgusted with the salary payments to the BBC's highest earners.
This really takes the biscuit when many pensioners are no longer able to access free licences.
Many depend on this service to keep them in touch with what is happening in the world and particularly the UK regarding the Covid epidemic.
With many of us relying on sign language interpretation on the virus, even this has now been removed as we no longer have the daily report from the first minister.
To top it all, MPs can access free licences by claiming back the cost.
With their salaries of around £80,000 per annum it beggars belief that some pensioners having to choose between eating and heating are being penalised while those who can afford much more than the basics are claiming as much as they possibly can.
This is a total disgrace and should be quickly remedied.
I Liebermann.
MacDonald Smith Drive,
Carnoustie.
Ban laughing gas retail sales
Sir, – The British Compressed Gases Association (BCGA) is calling on the government to implement a ban on consumer retail sales of nitrous oxide, also known as 'laughing gas'.
While legitimate uses of the gas – such as in catering, medicine and dentistry – would not be affected by a retail ban, such a move would impede the sale of nitrous oxide for inhalation.
The recreational use of nitrous oxide has always been dangerous and has caused many deaths.
The lockdown earlier this year saw a rise in illegal raves, and in turn resulted in an increase of small, silver bullet-like objects being scattered across roads and parks.
The BCGA has previously worked with the UK Government on the Psychoactive Substances Act 2016, which outlawed the knowing or reckless supply of nitrous oxide for inhalation.
While this had some effect in curbing the nitrous oxide trade to consumers, reducing the open sale of the gas filled into balloons from large cylinders at the likes of festivals, clubs, street corners etc, there remains a huge and growing problem in the supply of 8g mini-canisters of 'laughing gas' for recreational use.
They are sold with the intention for legitimate use, but it's clear the majority are used for inhalation.
MPs, local authorities, substance abuse organisations and medical bodies have also been calling for immediate action against the misuse of nitrous oxide.
Ellen Daniels.
Chief Executive,
British Compressed Gases Association.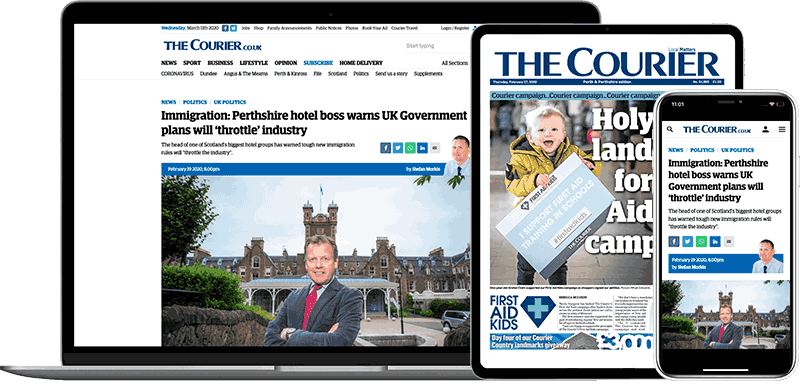 Help support quality local journalism … become a digital subscriber to The Courier
For as little as £5.99 a month you can access all of our content, including Premium articles.
Subscribe