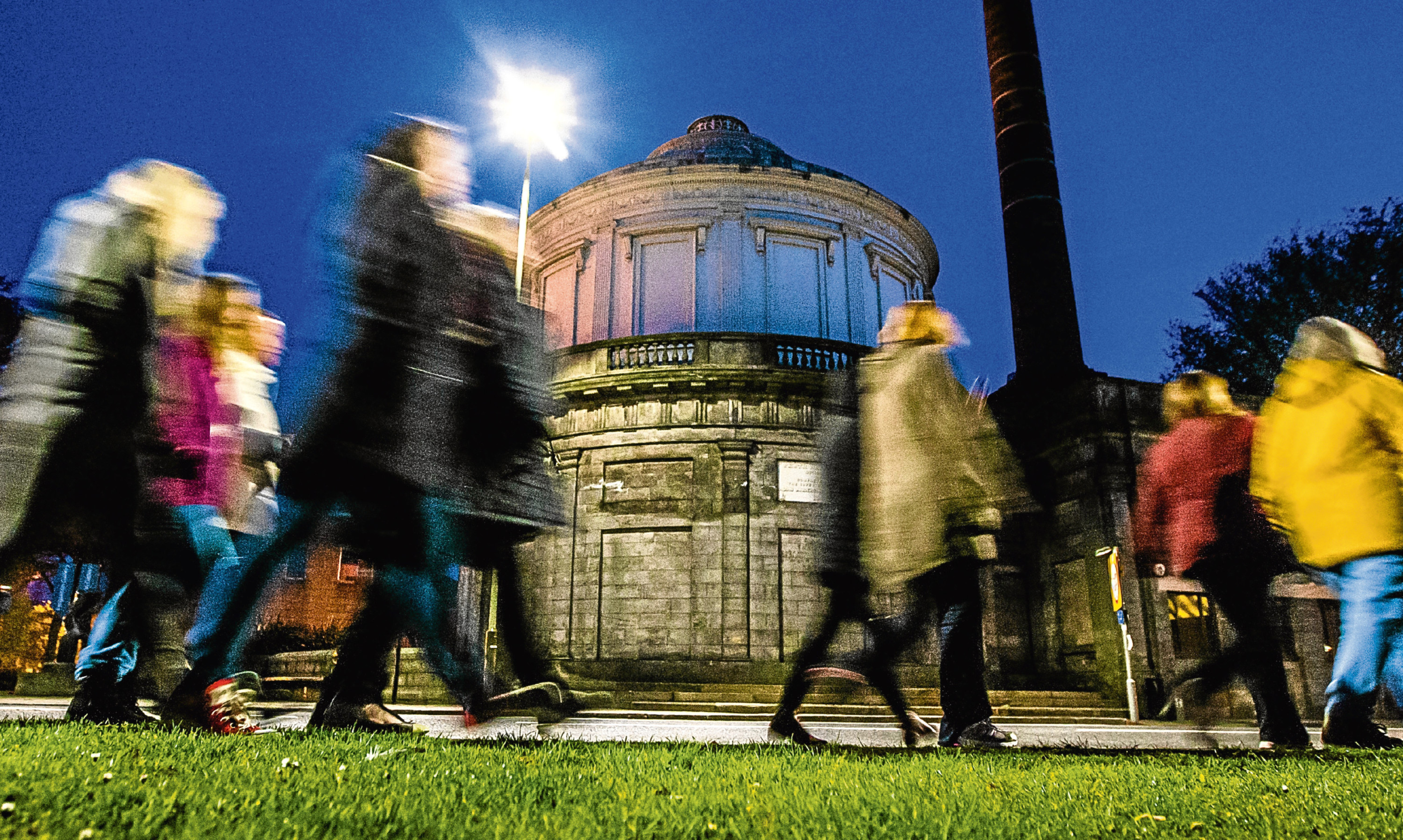 Sir, – It would seem that Perth and Kinross Council has some sort of problem with the Scottish food and drinks industry.
How else are we meant to explain its determination to put yet another obstacle in the way of the long-standing and fully-funded proposal for an indoor market where sustainably sourced Scottish produce can be offered to locals and visitors?
This is an innovative sector which is vital to Scotland's economy, and given Perth's position at the centre of Scotland, it is embarrassing that yet again the opportunity to convert Perth City Hall to such a use is being squandered.
Indoor markets have a proven track record throughout the world.
This particular proposal could have provided the city with some much-needed uplift but council obduracy has stymied it.
Who knows, if there had been a bustling indoor market attracting visitors from the wider region, that great Perth institution, McEwen's, might have survived.
The alternatives offered have bordered on the irresponsible. First, it was proposed the City Hall should be demolished to create some sort of piazza in a city with more open space per head than any other in Britain.
Now it is proposed that it should become a publicly-funded visual arts centre with the additional add-on attraction of the Stone of Destiny.
Clearly, this is being run as a spoiler by those who, for reasons best known to themselves, are determined to sabotage the indoor market proposal.
Museums and Galleries Scotland has already contributed significant funding to support other cultural enterprises in Perth, such as the Fergusson Gallery, so its doubtful there will be much more from that source. In any event, if the centrepiece is going to be the Stone of Destiny, it will be necessary to secure the consent of the Queen.
I would suggest Her Majesty's enthusiasm might be somewhat curtailed by the fact that the rejected market hall proposal received strong backing from the Prince's Trust, thus royal approval should not be taken for granted.
David J Black.
6 St Giles Street,
Edinburgh.
Unrealistic hope for City Hall
Sir, – The councillors of Perth and Kinross and their officials have come up with yet another wheeze to boost their City of Culture nonsense.
Having turned down the offer backed by the biggest market operator in Europe to lease Perth City Hall and convert it, at the developer's own expense, into a food market of the type which is so successful all over Europe, the council has decided to convert the City Hall into a "visual arts attraction" with the Stone of Scone as an additional feature.
This proposal is estimated to involve a capital cost of between £15 million and £20m and an estimated net operating cost of £620,000 per annum.
While external funding will no doubt be found, the rest will have to be provided by the council tax payers of Perth and Kinross, as will be the case for all of the council's other schemes, including Perth Theatre (£17m), the council chambers (£10m) and lighting of prominent buildings in Perth (£12m).
But how, at a time when economies are having to be made across the board on all sorts of essential services?
The addition of the Stone of Scone would, no doubt, be an added attraction but would not be a reason for a subsequent visit. In any case, what guarantee do we have that we would ever get the Stone?
Even if we got it, what would the annual cost of safeguarding it amount to, since it is obviously a security risk?
The Stone of Scone is in its rightful place at Edinburgh Castle beside the Honours of Scotland, where it is absolutely secure. Perth has no connection with it all.
If it were to be situated anywhere other than Edinburgh Castle the only logical place would be Scone Palace, where the security problems would be equally great.
This 12-year-old farrago of the Perth City Hall is an utter disgrace and it is entirely the fault of the council and its ruthless determination to demolish the Hall in order to create a totally unnecessary, undistinguished and hopelessly inadequate little city square.
James E D Cormie.
4 Craiglea Road,
Perth.
Naive overture to Europe
Sir, – Is it only me, who viewed the humiliating speech by MEP Alyn Smith and the Nicola Sturgeon rebuff from France, Spain and the EU grandees as a deep embarrassment?
As usual, the party's representatives seem to forget that Scotland voted to be part of the UK, and that their first responsibility is to perform as part of the UK Government and to fulfil devolved requirements.
There was never a case for Alyn Smith and Nicola Sturgeon to embark upon unconstitutional activities that they must have known were unlikely to find any succour within the EU bureaucracy.
Their actions were naive and demonstrated a lack of experience in international affairs and diplomacy, which is a very good reason that an independent Scotland ruled by such people is a thoroughly bad idea.
Derek Farmer.
Knightsward Farm,
Anstruther.
Fishing industry left to wither
Sir, – SNP MEP Alyn Smith was in full cry at the EU Parliament earnestly "begging" his fellow MEPs not to "let Scotland down".
Many rose in applause while looking at the map of Scotland which he flourished.
No doubt he felt compelled to produce the map because of the possibility that most MEPs haven't much idea of Scotland's location.
In similar vein, the vast majority of the Scottish public will, hitherto, have had no idea that Alyn Smith is an MEP, or indeed the faintest notion of what he does.
One thing which will, undoubtedly, have united all those present – except Nigel Farage – is the desire to protect their huge salaries and other emoluments which they draw from the EU trough.
What a pity Mr Smith, and others, did not scream so loudly when, to give just one, major example, the EU was "protecting" Scotland's fishing industry with a Common Fisheries Policy that led to hundreds of Scottish boats being decommissioned while Spanish trawlers operated with impunity in our waters.
There are numerous similar instances – politically, economically and judicially – where the EU has trampled all over UK and Scottish interests.
The answer may lie in the fact that Mr Smith, and his audience have realised, too late, that their cushioned, cosy wee, lucrative world is in great danger of being burst asunder as the anti-EU movements around Europe take heart from Brexit.
This won't be the last time that SNP politicians lay down their upturned toorie bunnets and cravenly prostrate themselves in front of Europe's politicians while conveniently choosing to forget the negative impact the EU has had in all parts of the UK.
Jim Shaw.
Hill Street,
Dundee.
Publicity stunt by feminists
Sir, – Muirfield Golf Club is seeking a second vote on allowing women to join as members. The Muirfield captain and his committee have called for a special general meeting to seek "authority" from members to hold a "fresh postal ballot" before the end of the year.
Royal Troon held a ballot on Friday night and agreed to accept women members.
This vote took place, conveniently, just before The Open Championship is due to be played at the Ayrshire course and resort.
Augusta National Golf Club in America went through a similar challenge and now has three lady members, so now can be classed as a mixed golf club.
Three ladies out of 300 members can hardly be called a success story for this new policy.
Would the media, please, in a year's time, report exactly how many women have joined the clubs at Muirfield and Troon?
This will indicate how many women genuinely wanted to join, as opposed to the strident feminists out to storm all men-only organisations.
Clark Cross.
138 Springfield Road,
Linlithgow.
Allies let us down in 1982
Sir, – May I remind those whose view of our European friends and allies seems to be perceived through rose-tinted spectacles, that during the Falklands War, France supplied Argentina with Exocet missiles, used against our forces, and Belgium refused to sell us ammunition.
Donald Lewis.
Pine Cottage,
Beech Hill,
Gifford.