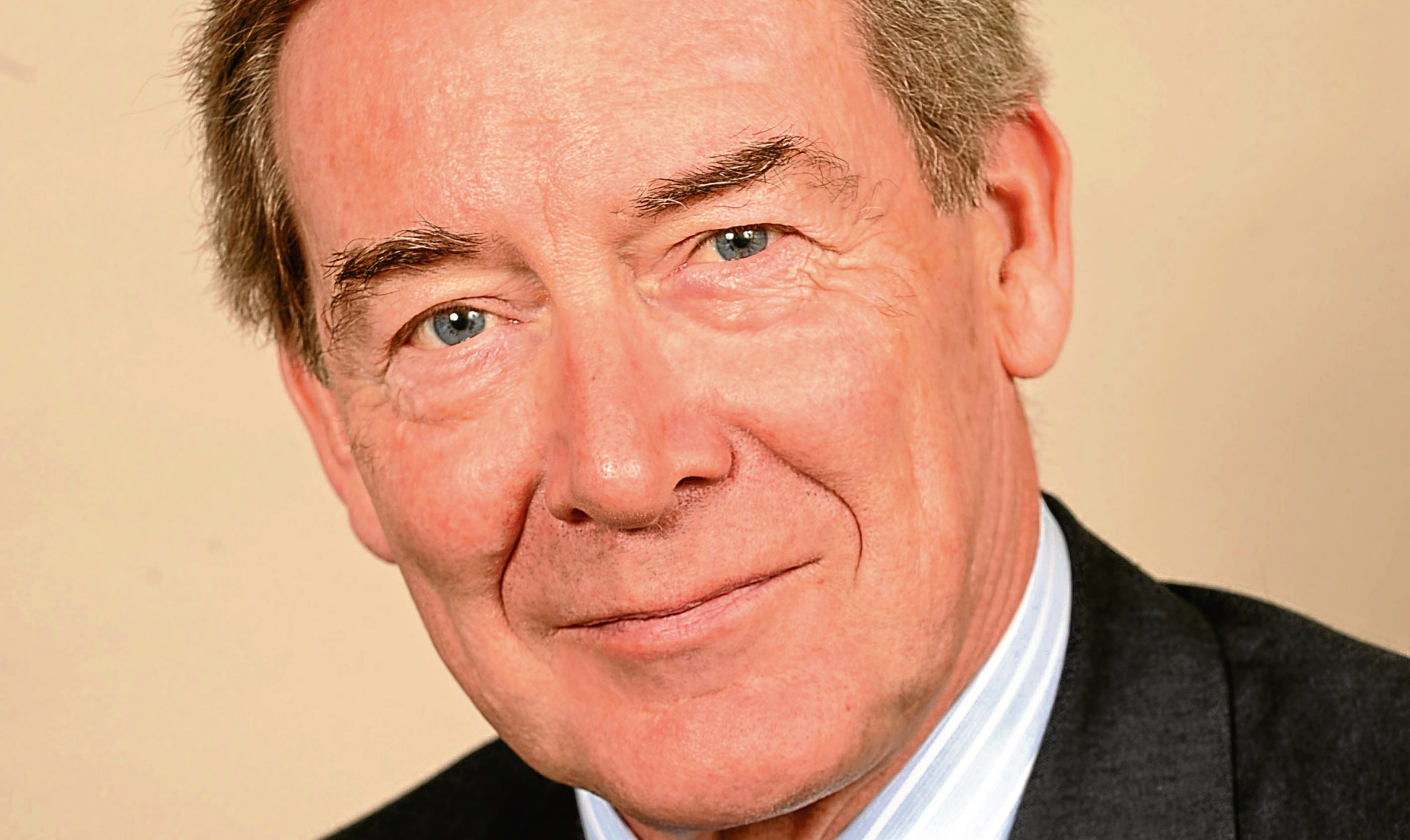 Sir, – Your correspondents, Rob Pearce and GM Lindsay, in their haste to shoot the messenger, miss entirely the point of the GERS figures they eagerly support.
When the then Scottish Secretary Ian Lang introduced GERS to the world in 1992, he admitted that it was, first and foremost, a political tool aimed primarily at Scottish independence aspirations.
Then Labour, under Tony Blair, felt no need to contradict figures which have little relevance when assessing Scotland.
Any weapon which can be used against Scotland obviously crosses any unionist party boundary.
This position was underlined by the recent head of the civil service, Sir Nicholas McPherson, who stated that when dealing with Scotland the rules of civil service impartiality "do not apply".
Unfortunately for your correspondents, the veracity of the GERS figures have been well and truly undermined by the economists Jim and Margaret Cuthbert who have studied the GERS methodology for many years and found it wanting on many levels.
Mr Pearce and Mr Lindsay are at liberty to accept the figures produced by the UK departments which produce the data used, but their faith in an institution which had no hesitation in hiding the McCrone Report from the Scottish electorate displays a level of naivety fewer Scots are susceptible to.
If, under 300 years of union, a country of Scotland's wealth is such a financial basket case, the figures produced are a stark warning to Scots who support the continuation of a union which damages us so severely.
This reality is underlined by our near and comparable neighbour, Norway, a country fulfilling all of the "too wee, too poor" criteria of the London establishment, but sitting top of the current economic table.
Ken Clark.
335 King Street,
Broughty Ferry.
Failed promises from Mr Brown
Sir, – At the Edinburgh International Book Festival, former Prime Minister Gordon Brown delivered yet another speech on home rule or federalism for Scotland within the UK.
This repeated his umpteen identical interventions prior to the independence referendum of 2014.
Back then, of course, Mr Brown repeatedly declared, without equivocation or caveat, that a no vote would deliver home rule within the UK, or as close to federalism as possible.
Why, then, is Mr Brown still having to go on and on about it?
Scotland duly voted no but federalism has yet to materialise nearly two years later.
How can Mr Brown believe he can achieve federalism as a powerless ex-Prime Minister by giving yet another speech when all his previous efforts have come to naught?
Federalism is, quite simply, never going to happen.
Mr Brown's home rule hopes in 2016 are as empty as his promises were in 2014.
David Kelly.
17 Highfields,
Dunblane.
Where is the real Gordon?
Sir, – I have come to the obvious conclusion that there are clearly two Gordon Browns, the real one who was the former Prime Minister and a cunning imposter (August 30).
A week before the Scottish independence referendum in September 2014, Mr Brown promised Scots home rule within the United Kingdom if they vote no.
Almost two years later, another Mr Brown has now pledged home rule for Scotland to foil a second independence vote. Would the real Gordon Brown please make himself known?
Alex Orr.
77 Leamington Terrace,
Edinburgh.
Weighed down by our deficit
Sir, – First Minister Nicola Sturgeon and Finance Secretary Derek Mackay have lost the plot when they say the Scottish Government is considering a second independence referendum when Scotland's deficit is £14.8 billion.
How are they going to pay for it? Which taxes will rise and where will the cuts come from?
Mr Mackay said that an independent Scotland would be able to make different choices and pull different levers to accelerate growth.
Will it be the same lever that Alex Salmond pulled when he handed his notice in to the Scottish Parliament and accepted a pay-off of nearly £30,000?
Alex Hendry.
Luke Place,
Broughty Ferry.
A lack of information
Sir, – St Andrews University Quaestor Derek Watson recently argued that consulting communities about 15.4 kilometres of 33,000-volt cable "for a windfarm which may never be built.… would have been potentially confusing and disingenuous".
Locals aren't just angry about being ignored. The university also withheld vital information about the application from residents, community councils and Fife councillors.
When residents' worries prompted Cameron Community Council to call a public information meeting about the proposal, no one from the university came.
If uncertainty makes consultation pointless, why apply at all? And why spend yet more money on amending the original windfarm consent?
A radar problem has already delayed the project for three years, so it would be prudent to halt associated work until a solution materialises.
If one justification for the windfarm was saving money to protect lectureships, why risk them by employing expensive consultants on an unnecessary speculation?
Will the Quaestor now apply the same logic to the cable application itself and shelve it? Or will he override the democratic will of Fife Council for a third time in the Kenly saga and appeal to the Scottish Government?
Consultation after a consent is pointless, and from the start the university has avoided genuine engagement because of the strong and well-justified opposition to its windfarm project.
While pretending to save communities from confusion and disingenuity, the Quaestor has won first prize for both.
Linda Holt.
Dreel House,
Pittenweem.
Bring back Alex Salmond
Sir, – Arthur Scargill took the miners out on a year-long strike which started in the middle of the summer of 1984.
As the demand for coal was at its lowest during the summer, this resulted in miners having no wages for months before the effects of coal shortages had any effect.
The strategy was ludicrous and I have to wonder if Mr Scargill's real desire was to be known as the man who brought down Margaret Thatcher. As we all know, the miners suffered a massive defeat.
Nicola Sturgeon was a prime mover behind the independence referendum and although losing, has continued to threaten to hold a second.
This is despite oil revenue being at an all-time low and a £15 billion black hole in our budget.
Is this a sign, that like Mr Scargill, Ms Sturgeon is prepared to cause economic suicide for the majority of Scots and all because she wants to go down in history as the woman who ended the union? Bring back Alex Salmond.
S. Hainey.
26 Seaforth Crescent,
Broughty Ferry.
Make decision on shale gas
Sir, – For once I find myself agreeing with Clark Cross who advocates shale gas extraction in Scotland.
This is a resource that could help power Scotland but it has been sidelined by politicians to appease the green vote.
Will politicians please stop procrastinating and make a decision on shale gas.
Bob Stark.
Mill Street,
Tillicoultry.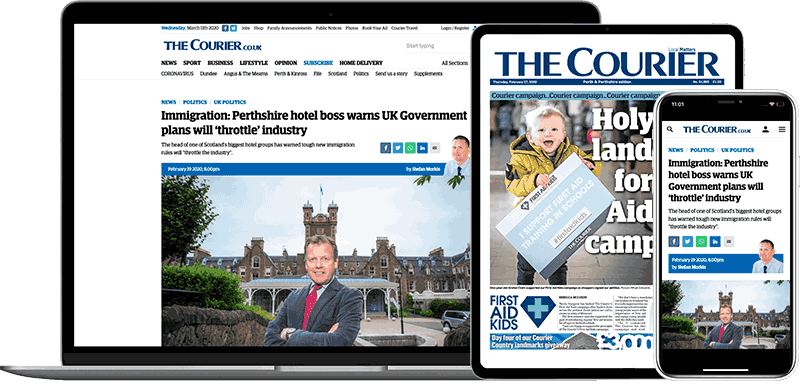 Help support quality local journalism … become a digital subscriber to The Courier
For as little as £5.99 a month you can access all of our content, including Premium articles.
Subscribe