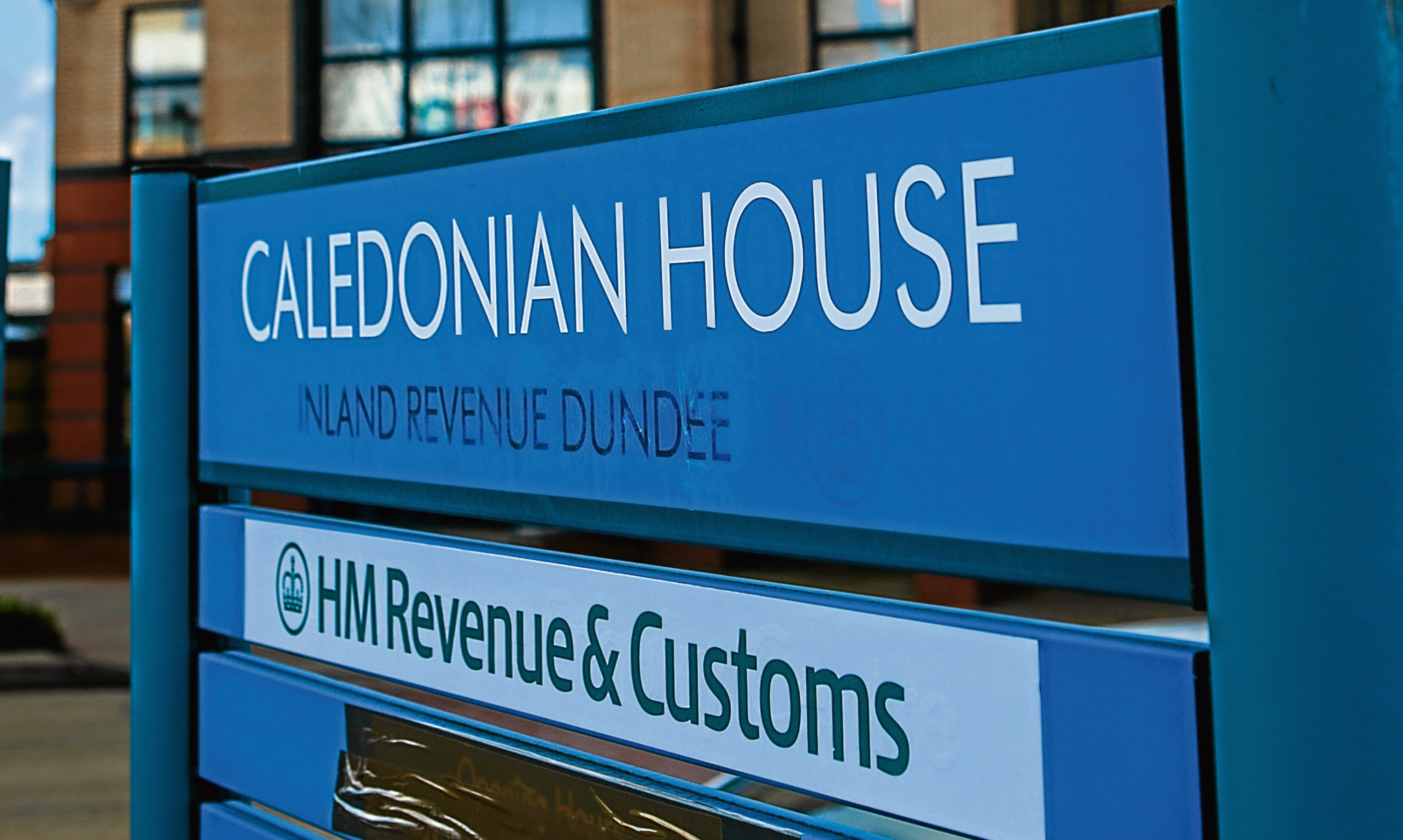 Sir – Councillor Bill Duff (September 9) is a well-educated man but he does not understand how taxes are collected, nor how those monies are dispersed.
Almost all our taxes are collected in various offices around the UK and disbursed to each spending department according to policy agreed by our parliaments.
Some local household taxes are collected by local governments and form a small proportion of their income.
Disbursal of national taxes is based on a common formula that provides a larger share of funds to rural areas because they have higher costs.
As a Councillor, Mr Duff may have noticed that rural services cost more to provide than in towns.
This is part of the reason why public spending is higher in Scotland than in most other parts of the UK.
Scots pay a little over one pound in every 13 of UK taxes and receive almost one pound in 10 to spend here, which helps to explain the apparent deficit in Scotland's accounts.
Until recently, there were numerous tax offices all over the UK but this was inefficient and they were consolidated.
Nowadays, VAT, NI contributions and income taxes are each collected at a single post-code.
Correspondence with taxpayers is handled through Cumbernauld for all parts of the UK.
Car tax charges are now collected entirely by IT systems that are managed from Swansea on behalf of all parts of the UK and, as we have a wider spread of roads, Scotland receives a larger share of those fees.
An office in Darlington issues television licences.
The BBC spends that money to pay for the programmes it broadcasts through transmitters sited according to geographical conditions.
There is a lot of TV and radio production in Scotland; our BBC receives more cash than most other parts.
So there we have it. For reasons of efficiency our taxes and other charges are mostly collected at single points and disbursed according to local needs, just as we hope the Scottish Government does.
Andrew Dundas.
34 Ross Avenue,
Perth.
UK well past sell-by-date
Sir, – I entirely agree with Michael C. Smith (September 8) that the pavement in front of Bute House when the First Minister welcomed the Prime Minister was a grave embarrassment and that throughout Scotland, road surfaces and pavements are too often in a shameful condition.
The answer to that lies chiefly with local councils.
They are, no doubt, underfunded, but too often seem to be working to a rigid rota and ignoring the urgent cases.
In my experience, though, they will respond if a fuss is made.
However, to conclude, as Mr Smith does, that Holyrood is a failed experiment, is absurd.
The process of disintegration of the United Kingdom is too far advanced and as inevitable, and natural, as the breakup of the Arctic pack ice.
An elementary examination of history shows that nothing lasts forever; if nothing else, Brexit has proved that.
Where are the Ottoman, Russian, British, and Austro-Hungarian Empires now?
The political, cultural and economic hegemony London has exercised over Scotland for 300 years is well past its sell-by-date. The sound you hear is the icebreakers under way.
David Roche.
6 Conachar Court,
Isla Road,
Perth.
Consequences of deception
Sir, – For once, I find myself pleasantly in agreement with Rev Dr John Cameron (September 8).
He correctly points out that those who pushed through Brexit have not only marginalised the country internationally but are deluding themselves with a notion that Britain is still a big player.
What he does not say, being of a conservative and unionist persuasion, is that the UK is unfairly dominated in nationwide votes by England, simply because its population outnumbers the total of people in Scotland. Wales and Northern Ireland.
England is mainly responsible for taking Britain into splendid isolation in the world.
Those who point to Scotland's decision to remain in the UK in 2014 are content to lie to themselves about the veracity of the vote when they are well aware that it was obtained by a false pledge given by three London-based politicians on the eve of the poll.
It is little consolation to the people in Scotland who trusted the leader of the gang of three that he has now paid the price of his failure in the Brexit fiasco.
Unlike the rest of us, he is financially well placed to cope with any adverse fall out from Brexit whereas Scotland, which voted against Brexit, will have to wait for a second referendum for any hope of national betterment.
Allan MacDougall.
37 Forth Park.
Bridge of Allan.
Leslie crossing will cause havoc
Sir, – I cannot believe that a pedestrian crossing has been sited at the top of Cabbagehall in Leslie.
This will be used mainly by schoolchildren coming from Glenwood High School.
At lunchtimes this will cause massive traffic back-ups in that area.
People who stopped for a short period to collect their pensions or pick up their newspapers, will no longer be able to do so, bearing in mind the safety lines for the crossing extend past the shop making it illegal to stop for any reason at all.
I feel this will have a very unfair effect on both motorists and the shopkeeper. There was no warning about this development.
There seems to be very little communication in Leslie unless you can be bothered to go to a community council meeting once a month or the item is published in the press.
I have looked in the library for the latest minutes of meetings and, at that time, they were out of date.
The same goes for the website.
I feel that we should have two community noticeboards placed strategically in the town which would include the agenda for coming meetings and the minutes of the latest one.
If people knew what was coming up for discussion there would possibly be a larger turnout at meetings.
The present attendance is very poor.
JM Donnachie.
Croftouterly,
Leslie.
Retain Perth building fronts
Sir, – I would like to throw my support behind the property owners in North Methven Street, Perth, in their request that the facades of the old buildings be retained while rebuilding the necessary developments behind.
This will probably not be easy and it will definitely incur more expense but surely this should be the essence of Perth's development; modernising the unusable while retaining the character.
Judith Gillies.
Cairn o Mohr,
East Inchmichael,
Errol.
Halt arms sales to Saudi Arabia
Sir, – The call by the Committees on Arms Export Controls that the UK should stop selling arms to Saudi Arabia, while Saudi actions in neighbouring Yemen are investigated, is to be welcomed and should be acted upon.
The report states it was highly likely that UK-sold weapons had been used to violate international humanitarian and human rights laws, as the Yemeni government, backed by Saudi Arabia, battled Shia Yemeni rebels.
Despite this report, Foreign Secretary Boris Johnson defended the selling of arms to Saudi Arabia, insisting the export of weapons to the country would continue.
This is in violation of its own legal obligations.
This past year the UK has sold billions of pounds worth of war planes, bombs and missiles to Saudi Arabia.
It is hardly a matter of pride that misery in Yemen is Made in Britain and it is time for the UK to follow the committee's call and stop selling arms.
Alex Orr.
77 Leamington Terrace,
Edinburgh.