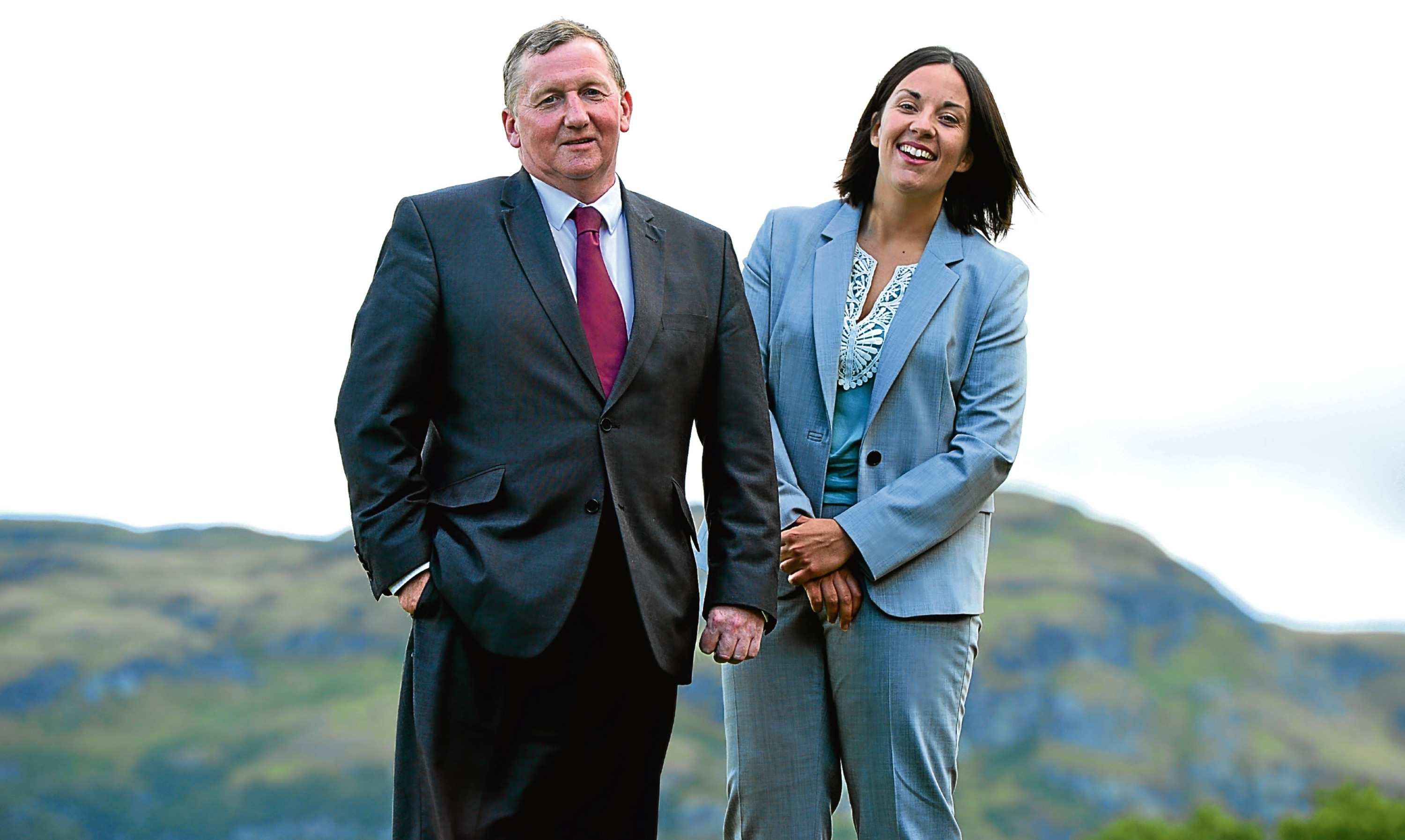 Sir, – Scottish Labour deputy leader, Alex Rowley's call that Theresa May pursue a soft Brexit for Scotland has been widely reported (October 21).
Given that Mrs May is unlikely to have heard of Mr Rowley, still less to have any reason to take her cue from a party in possibly terminal decline, one wonders what Mr Rowley is up to.
With his call for home rule for Scotland and tacit support for a second referendum, he is beginning to sound like an echo chamber for the SNP, presumably because he believes that is the way to stem the haemorrhaging Labour vote.
The problem is that if Scottish Labour rebrands itself as Scottish national lite (SNL) , why wouldn't Labour voters with nationalist inclinations prefer the real thing?
That is, of course, what distinguishes him from his leader Kezia Dugdale, who has no truck with SNL, is implacably opposed to a second referendum and also backed Owen Smith against Jeremy Corbyn in the recent Labour leadership election. Despite his current position as a vociferous Corbynista, Mr Rowley has not always been so wholehearted about the Labour leader, notoriously advising that Mr Corbyn give Scotland a body swerve in the run-up to the 2016 Holyrood election.
Despite his obligatory denials, Mr Rowley is conducting a high-profile campaign for Ms Dugdale's job. Why else fly in the face of his leader and official Scottish Labour policy by declaring his views on Corbyn, a separate Scottish Brexit, a second referendum and an independent Scottish Labour Party? Why the public meetings and media coverage? All this might eventually secure Mr Rowley the top job in Scottish Labour, but it's hard to see how a Corbynised SNL will save Scottish Labour.
Linda Holt.
Dreel house,
Pittenweem,
Anstruther.
Coal board let down Aberfan
Sir, – Bob Taylor (October 24) rightly criticises the NCB and the "public sector good, private sector bad" mentality, but could have gone further.
Huw Edwards' documentary last week praised the pre-NCB private ownership for commissioning the report recommending safe coal-waste disposal. The NCB ignored it for 19 years.
Three Labour leaders – Prime Minister Harold Wilson, George Thomas (future Speaker, later Lord Tonypandy) and Lord Alf Robens (who might have become party leader rather than NCB chairman) – raided the equivalent of £2.6 million in today's money from the public's disaster fund set up for the bereft and bereaved (they wanted £5m), and used it shamelessly for clearing other tips.
Margaret Thatcher's powerful speech in the Commons in 1967 emphasised the other tips' continued dangers. She asked why the NCB area chairman remained in the Far East after the disaster, and queried the NCB director of production's promotion to the main board despite his manifest ignorance of tip stability at the tribunal. Both questions went unanswered.
The NCB wasted two months of the inquiry time, refusing to admit liability.
Lord Robens was severely and unprecedentedly criticised. The full documentation published 30 years later revealed his behaviour was even worse.
No one was disciplined, sacked, or resigned.
John Birkett.
12 Horseleys Park,
St Andrews.
Migrants should stay and fight
Sir, – I am bewildered that the governments of Western Europe believe they can staunch the gaping wound of the migrant crisis with the sticking plaster of acceptance of a few hundred thousand of these desperate people.
The reality is there are millions if not tens of millions of the current populations of African and Middle Eastern countries who envy our way of life and will surely follow those already here if our governments do not hold firm and, setting aside the natural feeling stirred by the women and children involved, recognise this is a crisis where the head must rule the heart.
Only by sending a firm message of rejection now can we hope to avoid the trickle becoming a torrent and then a dreadful tsunami which will change our way of life for ever.
Very significant numbers of those seeking to enter Europe and specifically the United Kingdom are patently economic migrants rather than true refugees.
The situation in Syria and elsewhere has strong parallels with the Europe of the Second World War.
A desperate enemy seeking to overwhelm all we believe in. Then it was fascism and anti-Semitism. Now it is the equally dangerous enemy of Muslim extremism in the shape of IS. Where would our country be now if the young men and women of the time, instead of manning the tanks and ships and aircraft had simply upsticks across the Atlantic to stay with our colonial friends?
Hard-hearted it may seem but the huge numbers of very fit young men now teeming into Europe have a responsibility to save their countries and if that means the sacrifice which our young people made 70 years ago then so be it.
Sandy Green.
The Old Rectory,
Cupar.
Remembrance at HMS Unicorn
Sir, – As the season of remembrance approaches, readers may wish to be reminded that the annual Royal Naval Reserve service of remembrance will be held onboard HMS Unicorn at 3pm on Sunday November 13.
As always, everyone is very welcome at this friendly and uplifting service.
The collection will be in aid of the proposed Dundee Seamen's Memorial and this year's service will be particularly relevant as this is the centenary year of the Battles of Jutland and the Somme.
Our guest preacher will be the Very Rev John Chalmers, principal clerk to the General Assembly of the Church of Scotland and a former moderator.
This moving service is open to all and the hymns will be sung to the rousing accompaniment of Dundee Instrumental Band.
Parking this year should be easy as the large car park between HMS Unicorn and the river now allows public parking: all day Sunday costs £2.50.
We look forward to welcoming old friends and new faces onboard.
Lt Cdr Roderick Stewart.
Dronley House,
Dronley.
No mandate for referendum
Sir, – There is no mandate for another referendum on independence for Scotland.
The Scottish people did not vote to keep Scotland in the European Union.
They voted to keep the United Kingdom in the European Union, an entirely different question.
If Scotland was an independent country and a referendum was held about joining the European Union, accepting the euro, accepting the austerity imposed by Germany and France on a small nation to get our finances in order, and losing free access to England financially and practically, the result might be entirely different.
Ron Soutar.
Camperdown Street,
Dundee.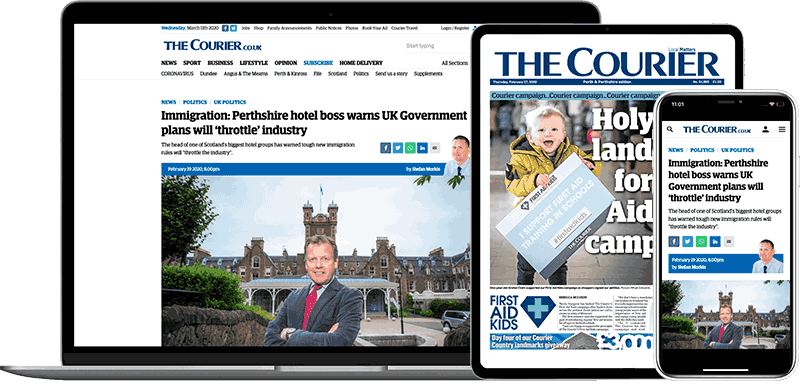 Help support quality local journalism … become a digital subscriber to The Courier
For as little as £5.99 a month you can access all of our content, including Premium articles.
Subscribe