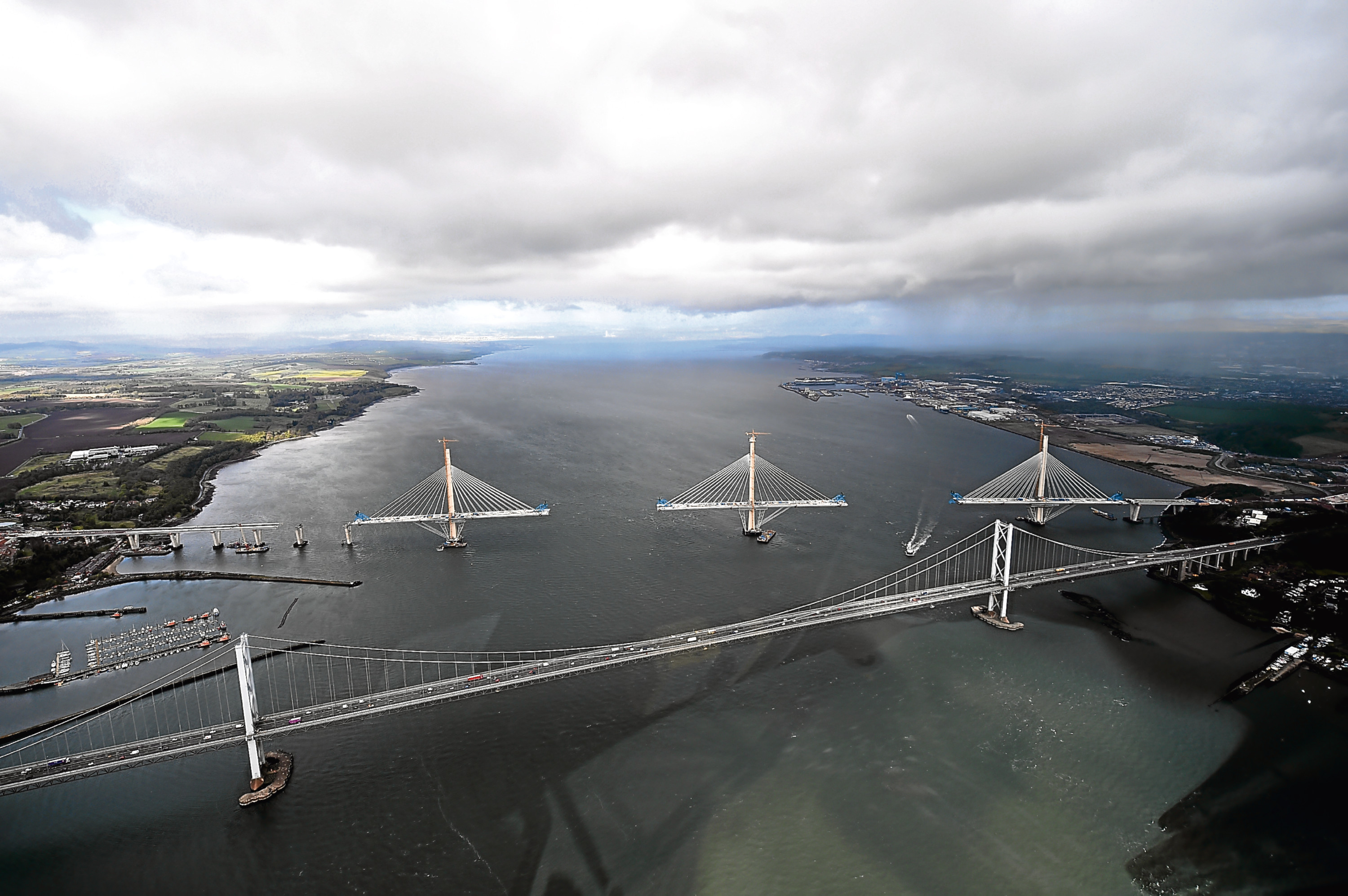 Sir, – I note that the opening of the new Queensferry Crossing has been delayed again (March 29).
The Scottish Government appears to be blaming this delay on the weather but I would like to question this turn of events.
I have just looked at the Met Office summary of the winter weather for 2016/17.
This covers the period from December 1 2016 until February 28 2017.
According to the summary, the weather was rather dry and mild and any storms were relatively brief.
The storm of particular note was Storm Doris which materialised on or around February 23 2017 and gave winds in excess of 90mph in parts of the country.
It is safe to say that winter just past has been noted for the general lack of wind and for fairly mild temperatures which is a very unusual pattern.
If anything, these conditions should have helped the construction project rather than hindered it.
I am an outdoor worker myself and work in gardening/ horticulture and as far as I am concerned, this has been one of the best winters that I can remember for working outdoors and getting jobs done and completed.
I would not be surprised if there is some other reason for the delay which we are not being told about and would not be surprised if there are yet further delays.
Alastair Macintyre.
18 Webster Place,
Rosyth.
Geography not Jenny's forte
Sir, – Your columnist Jenny Hjul has never been known as someone who deals in facts and last week's rant at the SNP was no exception.
It would take far too much time and effort to point out the inaccuracies.
It is obvious that politics and geography were not her strongest subjects at school.
Take geography. Ms Hjul states that there would be border posts along Hadrian's Wall if Scotland became independent.
Perhaps someone should inform her that Hadrian's Wall is in the north of England.
In the west it is about one mile from the border with Scotland and in the east, about 68 miles.
Is Ms Hjul seriously suggesting that the Westminster Government would cede that part of England north of Hadrian's Wall to Scotland?
At least we would have Berwick-upon-Tweed back.
Perhaps in this week's rant at the SNP, Ms Hjul could explain how England would manage with no Scotch whisky when they close the border with their biggest trading partner.
Perhaps they would sober up and see the mistake they have made with Brexit.
Stephen Windsor.
The Holdings,
Kinfauns.
Angus closes down early
Sir, – I am not surprised that one third of visitors to Perthshire cited history and culture as a key motivator for visiting the area (Perthshire talks tourism, March 28).
However, I was disappointed to discover, after booking a holiday in rural Angus during the October school holidays, that many of the attractions there close at the end of September.
We were expecting to show the children JM Barrie's birthplace and also the Pictish sculptured stones in Meigle museum.
It seems Edzell Castle and House of Dun will also be closed to us.
Are Historic Environment Scotland (HES) and the National Trust for Scotland unaware of the school holidays and the educational value of these properties of theirs?
The tourist board does its best to boost tourism in the shoulder months.
Glamis Castle and the Montrose Basin wildlife centre will, thankfully, still be open so why not the properties managed by the big national organisations?
The HES Members' Handbook advertises 2017 as the Year of History, Heritage and Archaeology. What price history and culture in October?
RJ Ardern.
Southside Road,
Inverness.
Heed rules of the highway
Sir, – For quite some time now it has angered me that drivers don't realise that a roundabout is in fact a road junction and, as such, they should signal right when turning right.
Very few drivers activate this signal but some signal left when leaving a roundabout.
Other drivers think that choosing a certain lane excuses them from giving a signal.
I have mentioned this on a couple of occasions to the police but am unconvinced they agree with me.
While the A92 falls far short of a trunk road, I agree that drivers themselves cause many of the problems on a daily basis on this farm track.
As for other roads in Fife, they have been starved of investment for generations, the coast road east of Leven being a typical example.
A relative has an interest in the leisure industry down south and considered moving to the East Neuk.
On Saturday March 24 they left Kirkcaldy at 2pm to view premises in Anstruther.
The 26-mile journey took them one whole hour. The cause of this was one very slow driver holding everyone else up on a road where no safe overtaking opportunities existed.
Needless to say, that business shall not transfer into east Fife.
While the authorities come down hard on drivers for contravening speed limits, they fail to act on those who ignore rule 169 of the Highway Code and Section 3(a) of the Road Traffic Act.
Bob Thomson.
5 Kinloch Street,
Ladybank.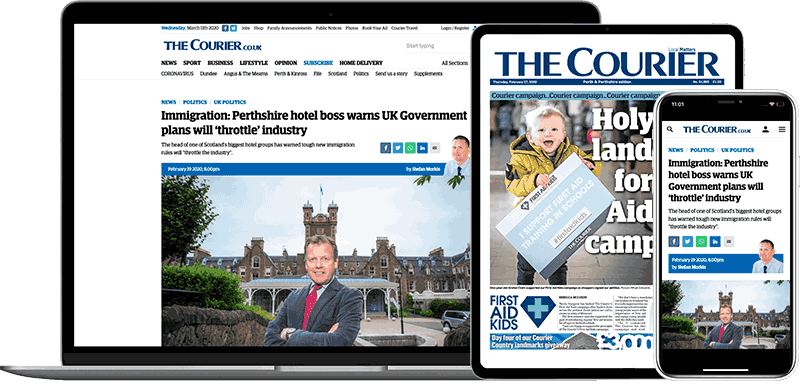 Help support quality local journalism … become a digital subscriber to The Courier
For as little as £5.99 a month you can access all of our content, including Premium articles.
Subscribe