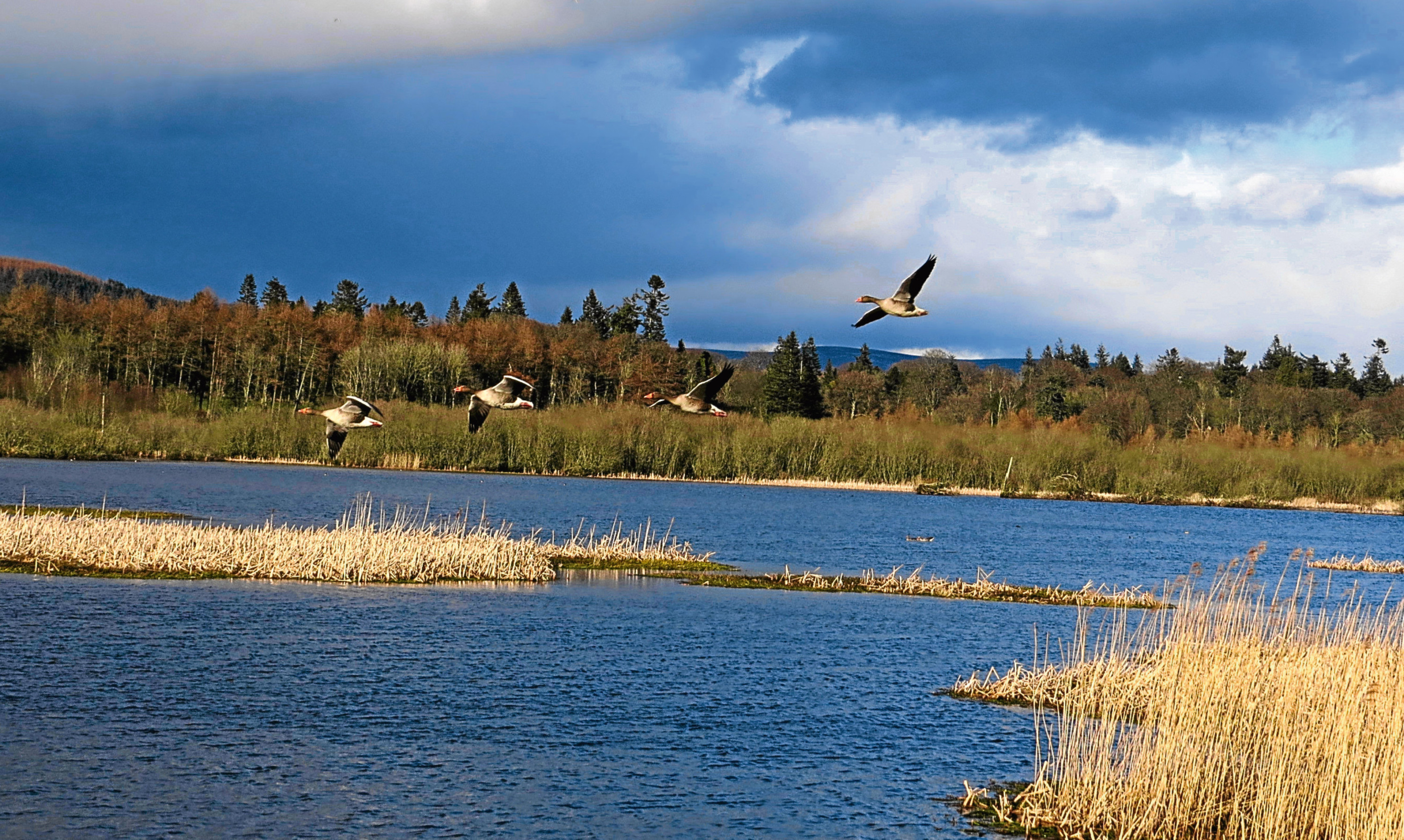 Sir, – What a shame Mr Milne's attack (July 26) on Jim Crumley led him to ignore the positive influence beavers have on the surrounding environment and focus only on the inconvenience they may have helped cause through helping raise the water level by an inch or two.
In a long-term (2002 to 2016) study conducted by Stirling University it was found that the presence of beavers increased the number of species found by 28%, improved pollutant levels, increased the retention of organic matter by a factor of seven, and almost halved phosphorous and nitrate levels.
By strange coincidence they also reduce downstream flooding in addition to helping restore degraded streams.
These measures, in turn, aid our avian community no end and attract and sustain an increasing number of birds.
If I may remind Mr Milne, Kinnordy is primarily a bird reserve managed by the RSPB.
The Alyth Flood Report, compiled by The Scottish Environment Protection Agency and Scottish Natural Heritage, concluded that beaver activity made little or no significant contribution to the flood there, contrary to the subtle claim made in his letter.
If he wishes to look for a constructive response to his criticism, he could do worse than offer to lend a hand with any measures the RSPB might deem necessary to help him keep his feet dry.
George Murdoch.
Auchcairnie Cottages,
Laurencekirk.
Important part of our heritage
Sir, – Full support must be given to Stephen Knight (July 25) in his campaign to preserve the famous sign on the side of the building in Perth Road, Dundee, where he lives.
Guinness is Good For You is probably the most famous slogan in the history of advertising.
It first appeared in the Daily Mail on February 6 1929 at a time when advertising was still seen as a vulgar form of promotion.
It came from research based on simply talking to people in pubs. More often than not when they were asked why they drank Guinness, they simply said it was good for you, unaware that they were about to help develop a legend.
It is probably true that in time, the signs on billboards throughout the country became a bit of a cliche. I once attended a debate at university on the future of the House of Lords.
One wit mentioned a possibly apocryphal exchange in that chamber. A member rose to his feet during an argument about the number of billboards springing up around the country.
He said he was tired of travelling the country seeing signs saying Guinness is Good For You.
One of the family heirs, not known for frequent contributions in parliament, rose to say: "But it is" and never spoke in the chamber again.
In fact, four members of the family held the parliamentary constituency of Southend for a good part of the 20th century. They represent an important part of British and Irish history. Mr Knight's small contribution to continuing the heritage is most welcome.
Bob Taylor.
24 Shiel Court,
Glenrothes.
Seagulls need our protection
Sir,- Here we go again: same time, same place. Seagulls cause mayhem because they are protecting their young and we have to endeavour to live with this for a short time each summer.
Seagulls, like many birds, are on the endangered list and should be protected not victimised.
I have witnessed many seagulls and their young killed on the roads at this time of year as they try to find meagre morsels of food.
Please people, be tolerant and live and let live lest seagulls go down the same path as elephants, tigers, rhinos and many more endangered species.
Humans are the biggest killers on this planet.
Mrs J. Forrest.
26 Pettycur Road,
Kinghorn.
Be patient with wildlife
Sir, – Last Saturday's Courier devoted a lot of space to three large photographs of birds.
Every summer seems to be the same.
There are letters and complaints and calls for the menace of vicious or aggressive gulls to be culled and removed from areas of human habitation.
I think they are opportunistic creatures who benefit from human food which is carelessly discarded or left unattended.
The same behaviour can be witnessed around fishing boats and landfill sites.
Gulls are not the problem, it is us.
It would be good to read a balanced and thoughtful article about the "nuisance" of wild creatures in the future.
Brian Sturrock.
1 Leemount Lane,
Dundee.
Profligacy of nationalists
Sir, – It really is just as well the UK Government spends in Scotland about £1,700 more per head of population than it does on average in the UK as a whole.
How else would Nicola Sturgeon have been able to spend £60,000 on an unproductive education report and £22,000 on a survey into Scots' attitudes to another separation referendum?
No doubt she is grateful for the UK Government's largesse.
The much-heralded international council of experts assembled to advise John Swinney, the education secretary, met twice, cost £60,000 and produced a four-page report with, apparently, no clear or detailed recommendations. We have to assume that the deep-seated problems in Scottish education continue.
The survey into attitudes to a new referendum was as pointless as it has been unproductive.
Everyone knows that only a minority of diehard nationalists wants another referendum.
The SNP's election results last month are testimony to that.
The results gleaned from the survey led Ms Sturgeon to decide to defer agitation for another referendum beyond her original target date.
Yet already she is planning to meet a pro-separation umbrella group with a view to exploring how to win more people over to her secessionist dream.
Scottish taxpayers must wonder what they done to deserve this profligacy.
Jill Stephenson.
Glenlockhart Valley,
Edinburgh.
Should PM join cycling set?
Sir, – Now that the leaders of Labour and the Liberal Democrats are both cyclists, is it not about time that Theresa May got on her bike?
Les Mackay.
5 Carmichael Gardens,
Dundee.