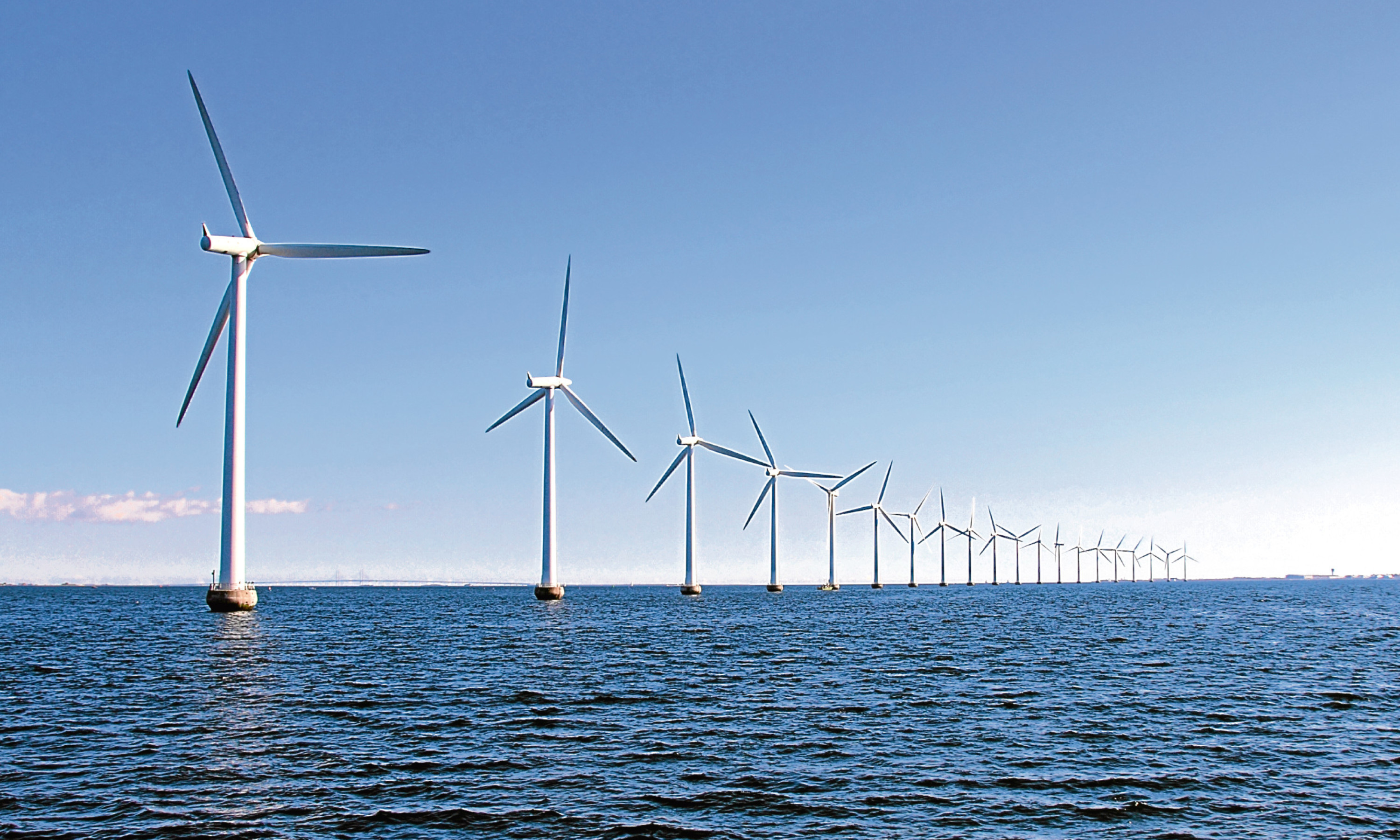 Sir, – The 30 or so businesses supporting the offshore wind turbine development opposed by the RSPB are correct and justified only in that Fife and the wider areas of east-central Scotland desperately need more jobs and local supply-chain activities.
However, the offshore wind turbine development they seek is a terribly wasteful and damaging prospect.
Wind-powered electricity generation, marketed as beneficial to the planet's climate, to our electricity supplies and to our jobs and industries, has proved to be a near-complete "broken reed" in all these allegedly useful dividends.
Any reduction in greenhouse gas output from fossil-fuel free generation is dwarfed by the manufacturing processes of the hardware, which anyway takes place abroad.
The intermittency and unpredictability of usable generation of electricity, which cannot be stored, makes developers' claims of the turbines' ability to supply so many houses untrue.
The money for this terrible waste, from electricity bill payers, should be put to useful purposes.
The failed wind turbine experiment, on and offshore, should not have been started, as scientific advisers warned the then Scottish Executive.
The scientists were concerned by our inability to store enough electricity. The nation needs the money for useful purposes.
Isabel and Charles Wardrop.
111 Viewlands Road West,
Perth.
Respect must be earned
Sir, – How astonishing to read that a wind developer is asking the RSPB to respect the Scottish consenting process and abandon any further proceedings.
The RSPB – not known for its objections to windfarms – must have a solid case for opposing these three offshore monstrous projects which they believe will decimate bird populations.
The developer also reels off huge job losses if the project doesn't go ahead.
So often we hear of these potential jobs but has anyone checked out what the reality actually is after consent has been given?
Do the jobs promised equate to the jobs created and where do the people come from who get them? Local or shipped in from overseas?
Perhaps the Scottish Government could commission a study to prove that what the public is told comes to fruition and if it doesn't, prohibit the bandying around of fantasy figures to try to gain public support.
Returning to the issue of respect, I have yet to be aware of a wind developer that respects local opinion or local authority decisions.
They will fight communities and local councils tooth and nail to get their often despised developments consented with no consideration to the distress and financial burden that they cause.
Lyndsey Ward.
Darach Brae,
Breakachy,
Beauly.
Stop cash flow to European Union
Sir, – Brexit secretary David Davis has warned Brussels that Britain will impose customs duties and VAT on all goods coming from Europe if the EU blocks a trade deal.
EU countries sell 290 billion euros of goods and services to the UK and the UK sells 230 billion euros of goods to Europe.
The deadline Mr Davis has laid down is March 2019 but Brussels is still in denial saying it will not begin discussing the UK's proposals until more progress is made over the divorce bill.
What divorce bill? UK negotiators should point out the substantial EU property portfolio that the UK paid towards.
Britain's annual contributions have propped up 18 other EU nations for too many years. We should stop the £12.9 bn a year we pay.
Clark Cross.
138 Springfield Road,
Linlithgow.
Admit new bins have failed
Sir, – The endless problems with refuse collections in Dundee is never going to improve by using eurobins.
As someone who has spent a great deal of time in the Costa del Sol, can I say that eurobins are more than adequate in that region.
The reason is simple. They are emptied every night without fail.
Larger items like abandoned pieces of furniture are collected weekly.
It is time our councillors owned up to having made a rather large mistake in adopting a system that is unworkable.
Some of this lovely city's streets are beginning to smell like a sewage pit. The cleansing department must be grateful it has been a lousy summer with no prolonged heatwaves. Goodness knows what it would have been like in a normal summer.
Before we revert to Victorian middens, let us just hold up our hands and admit this new system will not work.
Mr W. Duthie.
25 St Fillans Road,
Dundee.
Scotland needs immigration
Sir, – With Ruth Davidson being put firmly back in her box over immigration by the Prime Minister's number two, Damian Green, this puts well and truly to bed the claim that the Scottish Conservative leader has some influence within the portals of power in London.
Ms Davidson is right in her call for a debate over the UK Government's ridiculous target to reduce net migration to less than 100,000.
While the number of pensioners in Scotland is expected to rise by 28% over the next 25 years, worker numbers are only increasing by one percent.
We, therefore, face an ageing population, but only marginal growth in the working-age population, yet all that seems to concern the Tories is achieving a bizarre arbitrary migration target that was set in 2010.
In the run up to the EU referendum, senior figures in the Leave campaign, such as Michael Gove, promised increased powers over immigration would come to Scotland, with the introduction of a points-based system, should the UK vote to leave the EU.
These pledges, like many others that were made in that campaign, have been quickly forgotten.
Scotland desperately needs an immigration system that caters to the challenges we as a nation face, and while Ms Davidson may be calling for such a debate, absolutely no one within her own party is listening.
Alex Orr.
77 Leamington Terrace,
Edinburgh.
Dock pay of sick workers
Sir, – Once again we are being told of the amount of time taken on sick leave by NHS staff.
In a little while it will be the police, fire brigade or council staff.
This is like a broken record and it is time someone in authority got to grips with this problem.
If these levels of sickness happened in the private sector, this country would be on its knees. Why do these afflictions only affect public sector workers?
It is time to stop pussy footing and stop paying full wages to those that are off sick and I guarantee sickness levels would miraculously improve. Try it and see.
Bob Duncan.
110 Caesar Avenue,
Carnoustie.