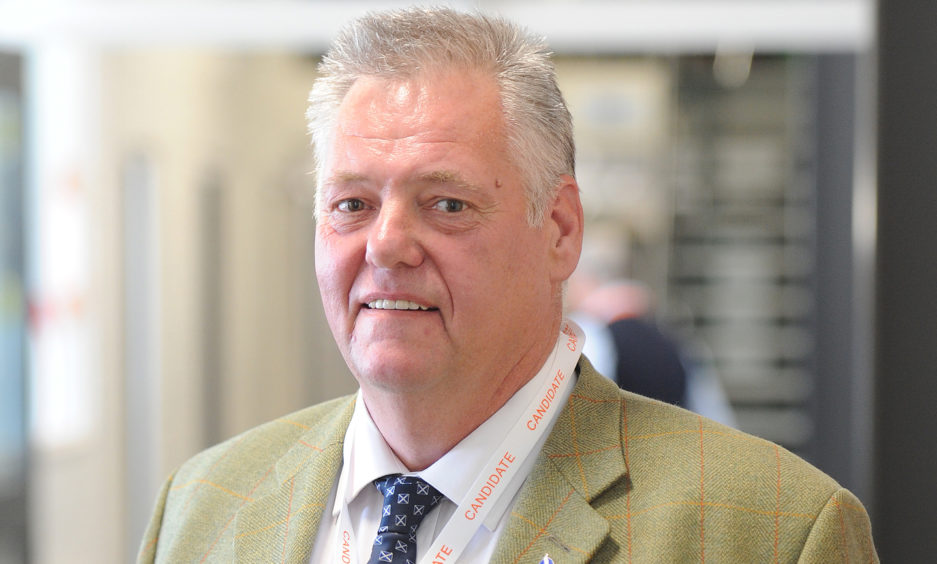 A row has erupted over the appearance of an Angus SNP councillor on a Channel 4 political broadcast produced by Nicola Sturgeon's party.
The SNP was accused of "interviewing itself" when Brechin and Edzell councillor Kenny Braes was filmed in discussion with SNP MP Dave Doogan.
On Channel 4's The Political Slot, Mr Doogan, MP for Angus, claimed Brexit would have a detrimental impact on jobs, living standards and food, arguing that rural constituencies like his were particularly vulnerable.
Interesting that the only farmer the SNP could find – in the whole of #Angus – who supported their ludicrous claims was their local Councillor🧐 https://t.co/XAyQHUemNs

— Maurice Golden MSP (@mgoldenmsp) August 5, 2020
Mr Doogan claimed the concerns of Scottish food producers were not being addressed by the UK Government.
Mr Doogan then turned to Mr Braes, describing him as a farmer of 40 years' standing.
"I have been farming all my life. I worry that Westminster wants a shoddy trade deal with Donald Trump which could mean chlorinated chicken and hormone-injected beef being served up in our kitchens," Mr Braes said.
"I am glad the SNP are sticking up for Scottish farming. Trying to ensure that we won't be undercut by cheap imports that fall way below our high standards."
Mr Braes' position as an SNP councillor was acknowledged in a caption during his appearance.
The SNP interviewing itself is a pathetic attempt at covering up its own failures."

Bill Bowman MSP
But Scottish Conservative north-east MSP Bill Bowman said: "Farmers' unions and businesses are working closely with the UK Government on all the issues this councillor is complaining about so it's unsurprising they couldn't find anyone to tout the SNP party line.
"The SNP interviewing itself is a pathetic attempt at covering up its own failures.
"Presenting the Nationalists' obsession with sowing constitutional issues among more important topics undermines their position.
"Perhaps Mr Doogan would be better served representing his constituents in Angus than devoting time to misleading Scots."
Mr Doogan responded by saying: "The Tories are clearly rattled at the growing awareness and opposition to their plans for lowering Scottish food protections. The SNP will defend Scottish farmers, growers and producers and the protection of their world-class produce all the way."