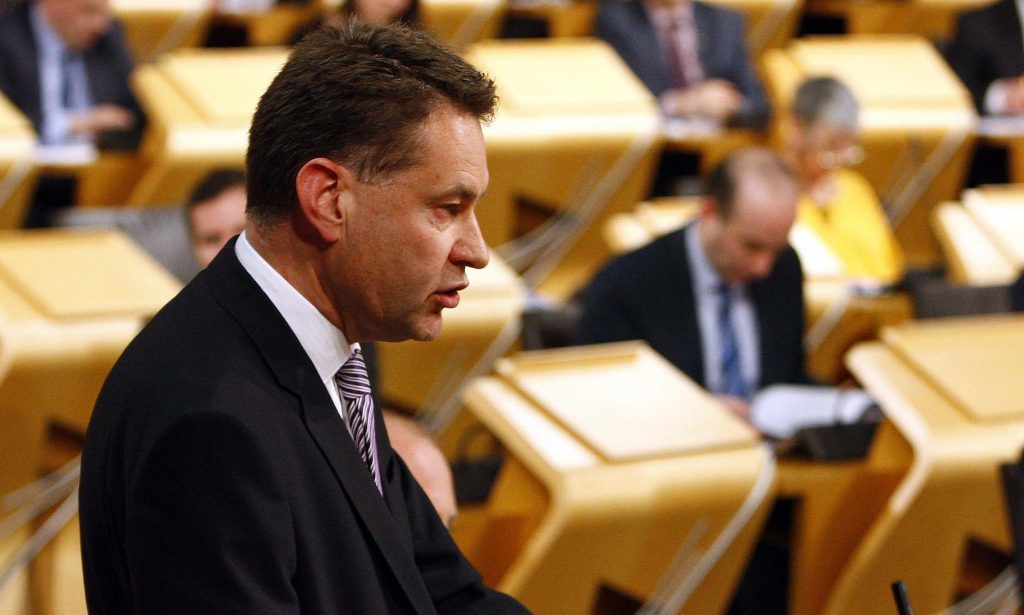 Murdo Fraser is vying to keep the role of Holyrood's Presiding Officer wedded to Fife by carrying forward Tricia Marwick's reform agenda.
The Courier understands the Conservative shadow Finance Secretary will put his name forward to be Ms Marwick's successor when MSPs vote on the appointment on Thursday.
And he is bidding to get cross party support by following in the the footsteps of the fomer SNP member by looking to toughen up committees and government question time further.
Three of his competitors made public declarations of intent on Tuesday.
Fellow Tory John Scott, currently a deputy presiding officer, told The Courier he had served his apprenticeship and was ready to step up and be a "guardian of the Parliament".
Meanwhile, Labour's Johann Lamont and Ken Macintish also put their names in the frame.
A third Labour MSP, Elaine Smith, is also reportedly considering standing for the post.
Ms Lamont, who defeated Mr Macintosh to become their party's leader between 2011 and 2014, said the demotion of the SNP to a minority government offers the opportunity "to fix our parliamentary system so that we better serve the people of Scotland".
Meanwhile, Mr Macintosh said: "I am putting myself forward because I offer the right approach and the right values.
"I don't have to pretend to be someone I am not."